The Stocking MillSleeps 4
The Stocking Mill is full of character creating a stylish yet cosy self catering cottage for up to four guests. Perfectly located in the heart of the of the picturesque village of Ashford in the Water and amidst the beautiful countryside of the Peak District its a walkers delight!
Boutique Country Cottage in a Superb Village Location in the Heart of Ashford in the Water
Highlights......
​2 Bedrooms
Shared Family Sized Bathroom
Sleeps 4 guests.
Dog Friendly.
A beautiful Grade II listed cottage, which started life as a Stocking Mill in the early 19th Century is ideal for couples or families of up to 4. 

Perfectly placed in the most picturesque village in The Peak District, Ashford in the Water, which is served by two well-regarded pubs and a village shop.
A luxury 'bolt-hole', which has been recently renovated, retaining beautiful features, it fuses traditional charm with a stunning contemporary take on the cottage theme .
Ideally located for Bakewell, Chatsworth and all the Peak District has to offer. Bring your walking boots for days out in the world-renowned hills or your bikes to make the most of the nearby Monsal trail.
After your day out exploring, snuggle up in front of the wood burner or, perhaps walk around the corner to the village country pub to sample a local ale.

Bedrooms & Bathrooms
The newly renovated cottage is over three floors and has two generous sized double bedrooms both individually designed with an elegant mix of old and new.
The spacious first floor master bedroom has a King Sized bed with the main feature of the room being the beautiful restored original fireplace.
With stairs rising to the second floor, there is a further double bedroom with a standard size double bed.
Off the landing on the second floor is the recently fitted light and airy family sized bathroom. Fitted with a modern suite comprising of a shower enclosure, separate bath, wash basin and wc.
Please click here for the bedroom layout.



Cooking and Dining
If you are not tempted to dine out every night in one of the Peak District's fine eating establishments, then you can cook happily in the compact yet well equipped modern kitchen.
With a contemporary slate grey finish and gleaming work tops, the kitchen is well stocked for a self-catered holiday. The kitchen has an electric oven and hob, an abundance of cookware, pots and pans, microwave and crockery/utensils/glassware.
The cleverly designed flexible dining space has been added in the cosy lounge. The bespoke drop leaf dining table pulls up to provide enough seats for four.
Click here for the finer details of what to expect in the property.

Cosy Sitting Room
Decorated in a modern palette of greys and yellows and furnished with modern fabrics with a country style, this is a charming snug to curl up and relax in after a day out in the fresh air.
The toasty warmth of the log burner provides a focal point in the room, set in the restored 'Grit stone' fireplace, revealed during the recent renovations.
The TV and DVD player with Sky TV and WIFI help you keep in touch with the outside world (this is not obligatory!).
Downstairs WC with coat hooks.
Please click here for the floor plans.


Outdoor Space and The Peak District
There is a shared courtyard with a table and two chairs. The courtyard provides access to the washer/dryer
There is a BBQ which is available for use from 01st April through to 31st October, please supply your own charcoal and lighting equipment.
Tucked away down a sheltered lane yet in the heart of the popular village of Ashford in the Water you can walk from you doorstep to the village pub, a country hotel, a village shop and a delightful tea room.
The popular market town of Bakewell has a rich array of independent shops, tea rooms, pubs and restaurants is within a 2 mile drive or walk along the meandering River Derwent .
You are literally a short drive away from the most amazing of Peak District treats for you to enjoy - Bakewell (2 minutes), Chatsworth House (5 mins), Haddon Hall (10 minutes), historic spa town of Buxton (12 minutes) to name just a few .
From Bakewell you can jump onto The Monsal Trail which can take you all the way off road by foot or bicycle to Buxton with lovely cafes to stop off on the way. Alternatively, head off on foot in whatever direction takes your fancy with access to the most incredible walks and dramatic landscape the Peak District has to offer right from your door step. Plenty of on street village parking.
Click here for our recommendations to help you plan your stay.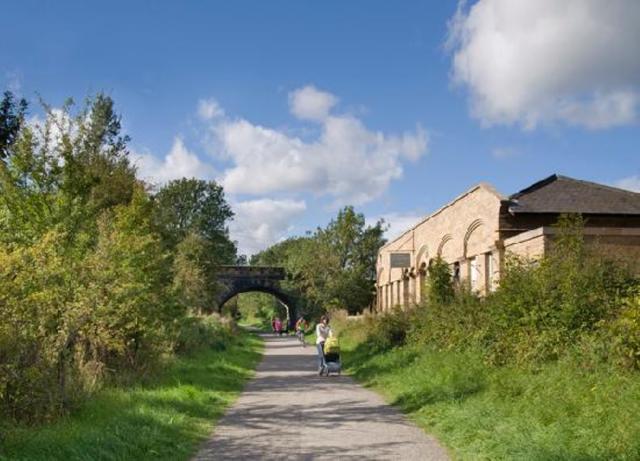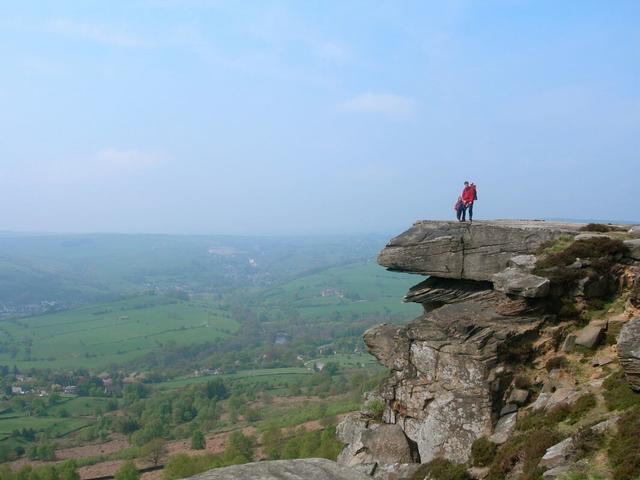 Photo Gallery
How To Find Us
Directions
The Stocking Mill is very easy to find. As you are looking at the village shop called Roberts on the corner of Church Street bear right up the hill onto Greaves Lane (sign posted Monsal Head). You will find Hall End Lane on your immediate right with The Stocking Mill the 3rd cottage on the left.
We do ask that you do not park on Hall End Lane as access at all times is needed- you are allowed to load and unload your car outside the property but then we kindly ask for parking to be on Greaves Lane or any nearby street parking. Access is tight and limited near the property with residents access to their properties being restrictive and have experienced issues with larger vehicles not being able to gain access.



Floor Plans
To view or download the floorplan for this property click here.
Viewing PDFs
The file is in PDF format so you'll need a PDF viewer, such as Adobe Acrobat, to view them.
Guestbook
The following comments are taken straight from the guestbook we keep for The Stocking Mill. Verbatim.
Dugdale-Evans stayed in June '21
Many thanks we have had a wonderful time in both Ashford and the property.
Dugdale-Evans stayed in June '21
"A charming cottage, tastefully furnished. It had everything we expected & needed. A little tricky moving around the property for tall people due to low doorways and steep stairway. But I would most definitely recommend. The local village is beautiful too."
Simpkin stayed in June '21
"Lovely cottage. Great location. Fabulous walks. Nearby pub for dinner. Highly recommended for a visit to the Peak District."
Wilson stayed in June '21
A lovely cottage in a pretty village- we've had a comfortable stay - all so spick and span!
Garrett stayed in May '21
"A really comfortable and cosy cottage in a beautiful, quaint Peak District village. You have everything you could need and it's spotlessly clean. The host, Lauranne, was incredibly responsive and could not have been more helpful. Great walks from the village and really close to the Monsal Trail. Highly recommended!"
De Lima stayed in May '21
Just to say that we had a lovely stay at The Stocking Mill. Everything was perfect (except the weather 🌩⚡️), thank you so much.
Cockburn stayed in May '21
Wonderful place in a great location to visit the main Peak District sites.
Humphries stayed in April '21
Great place. really close to bakewell and lots of walks straight from the accommodation. aldi is now just down the road which is useful!
Patterson stayed in October '20
Hi, we had a fab stay! The cottage was lovely and we were so pleased we managed to get our stay in before more restrictions! Will be recommending to all our friends and family. Thanks again! Ashleigh x
McLachlan stayed in September '20
I just wanted to drop you both a quick note to say, "we made it"! Despite the odds, all your hard work to navigate and decipher the somewhat fluid rules and garbled guidance we managed to make it to Stocking Mill for a fantastic weekend. We all had a great time, it was lovely a lovely introduction to the Peak District for our friends. Thank you for the welcome pack and making us all feel safe. I have been in touch with Lauranne and thanked her directly. Once again many thanks
Woolley stayed in August '20
Hi Lauranne, thanks for a lovely stay at the Stocking Mill, such a beautiful cottage. We had a great time. Thank you. Tracey
Lindsay stayed in August '20
"The stocking mill is a super cosy cottage, 2 minute walk to the local pub which serves delicious food The cottage itself is super clean and has everything you would need. We loved the touches of the bread, cake and biscuits on arrival. The kitchen has everything you would need for a holiday stay. Communication was easy and fast. I would recommend this cottage for a relaxing getaway"
Cowie stayed in July '20
Morning Lauranne, We've had a lovely time at the Cottage. We've left it in good order, had no issues, sheets and towels have been bagged up as requested, rubbish out and we've left the key in the lockbox. We wanted to especially thank you for the baked goods you left for us on our arrival, they were very much enjoyed by us all! We are now on the road home.
Willetts stayed in March '20
absolutely perfect and we had a wonderful stay!
Sue,Rob and Sophie stayed in January '20
A relaxing few days in a beautiful cottage. Thank you for loaning it to us.
Manton stayed in November '19
We had a wonderful stay at The Stocking Mill over the weekend
anonymous stayed in November '19
The third time I have stayed at omen of your properties and it has been excellent. The service is super and most importantly to me, the properties are always very clean.
Hannah stayed in October '19
Such a perfect cottage for the two of us and our miniature schnauzer penny! great facilities and such a cosy stay, especially when the rain hit. The location is just right for walking from the doorstep, we'll definitely be back at some point to explore more of the area. Modern, stylish and so well kept. Thank you so much
Sue & Chris stayed in September '19
We've had a lovely break, seeing lots of the local area. Your wonderful cottage was great for cosy evenings. Thank you - we'll be back.
anonymous stayed in September '19
This is second time we've used your service it's been excellent
Dorothy and Paul stayed in August '19
Thank you for a lovely stay. the cottage is very cosy and had everything we needed. Beautiful countryside.
Jenny and Ian stayed in August '19
Thank you for a lovely stay. Lovely Cottage, great location, good dog friendly pubs to walk to and lots to do and see! Thanks
Sarah,Kev,Max and Gabby stayed in August '19
Thank you so much for our lovely week at The Stocking Mill. It is a lovely home from home stay in beautiful countryside. Thank you also to Lauranne and Gregg for their help when we needed it. We wouldn't hesitate to come back.
Dawn and Steve stayed in August '19
Thank you for such a wonderful stay at The Stocking Mill. We were at a wedding for my son at Thornbridge Hall, and the cottage made the occasion that much better. Will definitely be back again to explore the area more. Thanks
anonymous stayed in August '19
The whole booking experience was superb, the staff were all on hand to answer any queries and kept us up to date with everything we needed. The cottage was immaculate very clean and well stocked with everything needed.. perfect location nice pubs and walks.
Shepherd stayed in July '19
Thanks Lauranne -we had a superb week. Your cottage was cute and cosy and really clean. We fitted in loads during the week - the Monsal Trail, Blue John Caves, Chatsworth and will be back for sure. The village was picture postcard perfect with lots of lovely and welcoming people. Thanks for having us.
Chris, Alice, Josh and Bailey stayed in July '19
Thank you for a lovely stay. Lots of beautiful walks on the doorstep and a beautiful house welcoming dogs and babies! Many thanks
Whittle stayed in January '19
Thank you. We had a wonderful weekend and the cottage exceeded expectations. I would not hesitate to use PEAK venues in the future.
anonymous stayed in November '18
Very comfy, clean and stylish cottage, conveniently near a bus service and a shop.Simone was very friendly and helpful. Will definitely stay with Peak Venues again
Devonport stayed in February '18
Our stay was very enjoyable and exactly as described. We are usually disappointed by dog friendly venues as on most occasions it is obvious that dogs have been present as people aren't respectful of the ' dog rules '. Well equipped cottage. Everything you need. Log burner very useful during the evenings. Highly recommended. Thank you.
Cran stayed in October '17
Just wanted to say how lovely your cottage is, we had one of the best weekends away we've ever had. The individual decor touches were really lovely and the cottage is so well looked after. We will definitely be back!
Billings stayed in September '17
We've had the most lovely time staying in the stunning Stocking Mill. It has been perfect in every way. We will definitely be returning to stay again. Thank you so very much.
McCurry stayed in August '17
Beautiful cottage, fantastic weather, great walks and lovely pubs. What more can you ask for! Next time we are in The Peaks we will be back!
Tatlock stayed in June '17
Wonderful stay in the beautiful Stocking Mill. Perfect location for exploring the Peak District We will hopefully be back one day Thank you
Elgin stayed in June '17
We have had a wonderful visit to the Peak District. The Cottage is a fabulous base for exploring - Dovedale, Ilam, Monsal Trail and Gullivers Kingdom. It is a very comfortable cottages and the girls loved staying here. Thank you
Jacqui stayed in May '17
We've thoroughly enjoyed our stay - thank you for all the thoughtful touches. Your cottage is lovely and Ashford in the Water is a delightful village to walk round. Thanks again.
Swift stayed in May '17
I was very pleased with the cottage. It was immaculately clean. Excellent beds. Everything you need was there. Would recommend it to friends and family. Five star accommodation.
Loggie stayed in February '17
Lovely birthday weekend treat and retreat for this old fella (53) - thanks to my gorgeous wife Angela x Smashing little character cottage in this pretty village has been well done by Lauranne and Greg. Thanks folks it has been a real pleasure!
Hayley & John stayed in January '17
What a lovely cottage in a pretty part of the country! We had a great time exploring the local area, including Bakewell and walks around Curbar Edge and the Monsal Trail (the guide books came in handy) The pub recommendations of The Manners (Bakewell) and The Bulls Head (Ashford) liuved up to expectations. We will definitely be telling our friends and family to come here
Tomlinsons stayed in January '17
Thank you for a lovely weekend. Have enjoyed some walks, delicious food and a generally relaxing time as a little family - 5 month baby and dog! Beautiful part of Derbyshire and perfect cottage - love the styling!
Beth & James stayed in January '17
Thank you for providing a beautiful weekend away. Such a wonderful part of the country to explore. We will be definitely be back!
van Konijnenburg stayed in December '16
Lovely comfortable cottage, the location was perfect and the owner could not be more helpful.
Millard stayed in December '16
Lovely, comfortable cottage. Perfect for a short getaway!
Nicklin stayed in December '16
A lovely stay in a beautiful cottage. Thanks very much.
Eden stayed in December '16
A beautifully 'put together' cottage in a village that we love. Lauranne was extremely helpful and fantastic to have milk, tea and cake on arrival - it's very much appreciated after a long Friday night drive from Oxford! We often stay in the area when visiting the in-laws in Sheffield - so will be back!
Cunningham stayed in November '16
What a lovely cottage and perfect for our break away in countryside with our little dog! You have made the cottage so easy to be able to just unwind immediately - cosy and comfortable.
Ben stayed in November '16
Really enjoyed our time at The Stocking Mill. Lovely walks and fab views at Monsal Head! Good Food at The Bulls Head and a very warm welcome. Thanks very much!
Ryo stayed in November '16
We had a lovely time, great location. Thanks for having us.
Charlotte and Martin stayed in October '16
We've had a great time in your beautiful cottage! Thank you for the maps and local tips - we tried Fischers for lunch and it was wonderful! Sad to leave the lovely countryside and fresh air before returning to London!
Rees Edwards stayed in October '16
What a wonderful few days we have had. Lovely sunny days for family walks and fun evenings in the delightful Stocking Mill. We won a holiday in the 'Eroica Festival' in Bakewell in June - The 'Best Dressed Family' and really enjoyed our prize. Thank you so much!
Julia stayed in October '16
The Stocking Mill was perfect - very comfortable and welcoming. Very good walks around Eyam found in the books in the cottage - thank you! Bulls Head very friendly. A really lovely stay.
McElligott stayed in September '16
I would like to say a massive thank you for our time staying at your property, the cottage was like a home from home and really made for a wonderful week away. I'd also like to mention a special thanks to Lauranne who couldn't have been more friendlier, helpful and accommodating.
Mills stayed in September '16
Many thanks for a lovely stay at the Stocking Mill. We absolutely loved it. The Mill is absolutely gorgeous and has been decorated to a very high standard. We loved our time there and my husband and I would definitely consider booking again should we be up that way.
Smith stayed in August '16
We have had a wonderful time at 'The Stocking Mill' The weather has been fantastic which has made the challenging walks worth it for the views alone!! Our favourite was the climb from Edale to Mam Tor to Lose Head (probably pushed the kids and dogs a bit but no moaning.) The walk to Monsal Head was also well worth it. The Bulls Head pub in the village was very welcoming and so close, but if you have the time we really enjoyed the 'Royal Oak' in Hurdlow (so much we went twice!) The cottage was perfect and in such a nice village (kids were happy with the wifi and sky+ for olympic viewing) We will be back! Thank you
Stephenson stayed in July '16
I just wanted to say that we had a lovely few days at The Stocking Mill. You have decorated it beautifully. It's in an ideal position for exploring the area and it was so quiet - well with the exception of the odd moo from the cows in the field but that was fun!
Martin stayed in July '16
Thank you for a splendid home from home - its been great
Ashendon stayed in June '16
Our holiday surpassed all expectations so well done The Stocking Mill. Bakewell Carnival, walk up to Monsal head with ice cream! Lunch at Fischers in Baslow and Lemon Drizzle cake from the local store 'Roberts'
Chew stayed in June '16
To all at The Stocking Mill - we all enjoyed our stay very much and we hope to visit again soon
Habisrittinger stayed in June '16
I just wanted to say a big thank you for a lovely stay at your gorgeous cottage and what a great village to spend the weekend - a perfect combination! Thanks again.
Yates stayed in May '16
I thoroughly enjoyed my time there and will recommend your cottage highly. Thank you for making the cottage so welcoming, the starter food basket was very much appreciated!
Collins stayed in May '16
We have had a wonderful stay in your small cottage with our two Labradors. We have walked miles and enjoyed the great Spring weather and good pub food locally.
Whileman stayed in April '16
Thank you for everything, we've really enjoyed our stay here, you've been very kind. We will definitely be recommending :)
Love stayed in March '16
We have loved our time in your cottage thank goodness there are people like you that create such a beautiful environment and take dogs !!!
Chapman stayed in March '16
We had an amazing stay at the stocking mill in Ashford. It was just what you would imagine it to be set in such gorgeous surroundings in the Peak District. It felt like a home away from home inside with beautiful furniture that was not only stylish but comfortable as well- everything you need for stay in the country. Thanks for having us will definitely be back again soon.
Colton stayed in March '16
Had a fab weekend at Stocking Mill. Lovely cottage in a village with plenty of facilities and in a beautiful spot in the Peak District. Doesn't get much better!
Sign the Guestbook
If you have comments you'd like to leave then please get in touch. We love to hear all feedback - good or bad.
Your Stay At The Stocking Mill
Our Favourite Places to Eat Nearby
Pubs
The Bull, Ashford in the Water - Traditional Robinson small character pub serving great food, just a 2 minute stroll away. Lovely cosy fire in the winter months.
The Manners, Bakewell - Gastro pub with great food and a family friendly beer garden in the heart of Bakewell.
The Royal Oak, Hurdlow - Our award winning pub offers open fires, hidden corners, local ales and of course 'great home-made pub food' as it should be. Groups welcome - booking advised.
The Packhorse, Little Longstone - Lovely historic character features in this compact pub – promotes itself with 'Walkers and Muddy boots welcome.' It is worth booking a table for a group as it is popular with the locals.
The White Lion, Great Longstone - traditional Sunday roasts, homemade pub food, serving local real ales and a great selection of wines all situated in the pretty village of Great Longstone.
Monsal Head Hotel and Stable Bar, Monsal Head - This place has a great viewing area and is a fabulous place to rest and enjoy a pint in the old Stable Barn when walking along the Monsal Trail.
The Red Lion, Litton - Nestled on the green in the picturesque village of Litton, The Red Lion is one of a very few unspoilt traditional Peak District pubs. This historic inn combines character & quality in a way that is rare in modern pubs.
Devonshire Arms, Beeley - Set on the Chatsworth Estate, The Devonshire Arms is one of those picturesque country inns at the heart of village life. It offers the charm and character of an historic inn with a contemporary twist! The Brasserie is modern, bright and relaxing while the Inn is cosy and inviting.
The Bull's Head, Monyash - A traditional pub located in the heart of Monyash, serving good pub food. Popular with families and walkers.
The Bridge Inn, Calver - A pub which serves great Spanish tapas.

Restaurants
The Woodyard, Bakewell - Great location by the river in Bakewell for a family friendly Restaurant –  Serves both lunch and dinner.
PieDaniels, Bakewell - A fine French restaurant and cafe bar in the heart of Bakewell offering a selection of fine French & English cuisine.
Rajas Indian Restaurant, Bakewell - A great Indian restaurant located in the Bridge House just on the edge of the famous Bakewell Bridge. They also do take-aways.
Rafters at the Riverside Hotel - Ashford in the Water - A luxury Hotel with a fine dining restaurant, they also offer afternoon tea.
Cafes
Aisseford Tea Room, Ashford in the Water - Pretty village tea room with lots of outdoor seating.

The Bean and Bag, Bakewell - Family run café in the heart of Bakewell offering locally sourced freshly prepared meals, cakes and scones.
The Upstairs Café, Bakewell - A nice child –friendly café located in the centre of Bakewell.
Lavender Tea Rooms, Bakewell - A lovely quaint tea room, hidden in the corner of Hebden court, the charming décor includes vintage memorabilia and there's outside seating in the sheltered courtyard. A great place for afternoon tea.
Hassop Station Café & Bookshop - A family friendly cafe with outdoor covered seating and play, with a focus on food, family & fresh air. Enjoy brunch, lunch or afternoon tea on the terrace on the renown Monsal Trail or in the newly refurbished station building.
Hobbs Café, Monsal Head Hotel, Monsal Head - Situated at Monsal Head this cosy café offers great views and serves locally made ice cream.
The Old Smithy Café, Monyash - Rustic! Famous for its breakfast featured in the Top 50 Breakfast Book in the country. Character décor, open year round – walkers and bikers welcome. Also serves lunch daily with dinner on certain days.
Fresh Delivered Meals and Take Aways

Sauced Here - fantastic selection of home made prepared meals from local chef/cooks - great for large groups. They also provide a full basket of groceries from local producers that can replace a supermarket delivery.
Scoff - Delicious, home-cooked food, delivered to you in the Peak District.
Eastern Court (Chinese)
Hope Valley Pizza Co - Take away pizza with free delivery
Maazi- Sumptuous Indian meal or buffet delivered to your door. Numerous catering options and can also provide waiting on staff and even take away the washing up.

Our Top 5 Places to Visit Nearby
1. Spend a day exploring the historic market town of Bakewell
Bakewell is the largest town within the Peak District National Park and is a hub of activity. Market day is on a Monday and as well as a large range of stalls there is also an agricultural market which is definitely worth a look around as it offers a great insight todays farming community. The town also hosts a craft and gift fair every weekend in Brigade town hall. The Bakewell Old House Museum occupies one of the oldest buildings in Bakewell and dates back to 1543, it provides a fascinating glimpse into the towns past and is very interesting and informative with lots to appeal to all ages. Obviously no trip to Bakewell would be complete without sampling an original Bakewell pudding. The Old Original Bakewell Pudding Shop claims to have the old the original recipe and still makes the puddings by hand from the secret recipe.
Click here for a link to further information on Bakewell.

2.Cycle or Walk the Monsal Trail
With the Monsal Trail so close by it would be rude not to take the opportunity to cycle/walk along this old Midland Railway line which runs from Bakewell right up to Blackwell Mill, in Chee Dale. The trail offers 8.5 miles of traffic free and mud free cycling/walking and with the recently reopened tunnels offers one of the most spectacular leisure routes in Britain for cycling, walking and horse riding. The nearest cycle hire is at Hassop station which is great place to stop for a bite to eat or for a coffee and nice piece of homemade cake! There is also a lovely little gift shop and book shop and a children's play area. If walking it also worth leaving the trail and dropping down in to Monsal Dale itself to enjoy walking along down by the river.
Click here for a link to cycle hire at Hassop Station or here for more information on the Monsal Trail.
3.Take a tour around the Thornbridge Brewery
This award winning brewery is just down the road from the property and for any real ale lover taking a tour of this state-of-the art brewery is not to be missed. Tours take place very Wednesday and Friday at 3pm, booking is advisable. Also if you are lucky enough to be staying with us in the last week of the month, the brewery holds two socials on the last Wednesday (5-9pm) and the last Saturday (12-8pm) of each month. They generally have a range of 10 cask and keg Thornbridge beers, including Thornbridge favourites and also some of their rarer beers. They also run brewery tours on these socials at 6 and 7pm on the Wednesday and 3 and 5pm on the Saturday, again booking is advisable. 
Click here for a link to Thornbridge Brewery.

4. Chatsworth House and Park
No visit to the Peak District would be complete without visiting the fabulous Chatsworth House. At Chatsworth there is something to do for every member of the family. The Farmyard and Adventure playground is a brilliant day out for children of all ages - with animal handling, milking demonstrations and daily activities, plus a woodland adventure playground with slides, trampolines and more!Then there is obviously the house itself, steeped with history it's one of Britain's greatest stately homes and has been passed down through 16 generations of the Cavendish family. The gardens are equally as impressive as the house, over 100 acres and as well and the beautiful flowers and plants, there are giant water features and sculptures dotted around. Again suitable for all the family, with the maze, the garden trails, and the famous water cascade to keep the little ones occupied.
Click here for a link to Chatsworth House and Park.

5.Walk along the Edges
Baslow, Curbar and Froggatt Edges are only a short drive away and offer a spectacular walking route where you can view both the Dark and White Peaks. These three gritstone edges are part an almost continuous line of cliffs running from Stanage Edge down to Birchen Edge at the southern end. These Edges once famous for millstones, are now known as great places to rock climb. There over 200 rock-climbing routes on Curbar Edge alone, making the edges a mecca for walkers and climbers alike. For walkers Baslow Edge also offers interesting features including a memorial to the Duke of Wellington, a giant rock called the Eagle Stone which in years gone by the young men of Baslow used it to show off their prowess and fitness for marriage by climbing to the top and even some resident Highland cows.There are many different routes, some circular, some linear around the edges and also different staring/finishing points. A nice circular route which also includes walking along the river Derwent can be viewed by clicking here.
Finer Details
What To Expect At The Stocking Mill
A basic weekend supply of the following essentials are supplied (as there are no staff on site if you run out you will have to replace):
Hand soap
Loo rolls (1 x on the holder and 1 spare per bathroom)
Washing up liquid
2 x tea towels
1 x dish cloth
Basic cleaning materials
Utilities - Electric, gas, heating and hot water
Mop & Bucket
Hoover
Useful Information

1 x high chair (if requested)
1 x Travel Cot
Fresh linen with beds made up upon arrival
Fresh towels - Bath towel per guest & hand towels in the bathrooms
1 x log burner in the main lounge - 1 x complimentary basket of logs supplied upon arrival (due to health and safety we cannot supply fire lighters or matches)
1 x TV with Sky
Wifi
Washing Machine & Dryer accessed in an external outhouse
Iron & ironing board & indoor clothes airer

Hairdryer
Roberts Bluetooth Radio with DAB/FM-can be paired with a phone for music. Has a AUX (lead not supplied though)
Cooking and Dining

Any kitchen items that are absolutely vital for your stay, please check with us before your visit to ensure that it is at the property (as things do sometimes get broken).
Microwave
Kitchen scales
Pots, pans, roasting tins, crockery, glassware and cutlery
Electric hob and electric oven
Under counter style fridge and freezer compartment
Nespresso Coffee Machine-taking the original coffee capsules
Cafetiere
Kettle
Toaster
Dining for 4 on a drop down table in the lounge with stools

Outside
The Stocking Mill courtyard has shared access by three cottages. We do provide Bistro style table and chairs for outside dining for your personal use so you are welcome to enjoy the space, 

available for use from 

01st April through to 31st October.

 If you crave more outdoor space, you are a two minute walk to sit by the river, the village park and the beer garden of the village pub.
BBQ – 

available for use from 

01st April through to 31st October, please supply your own charcoal and lighting equipment.

 
You Should Know

​We do ask that you do not park on Hall End Lane as access at all times is needed- you are allowed to load and unload your car outside the property but then we kindly ask for parking to be on Greaves Lane or any nearby street parking. Access is tight and limited near the property with residents access to their properties being restrictive and have experienced issues with larger vehicles not being able to gain access.
Please note that we are dog friendly at this property however there are livestock in the surrounding fields so dogs must be kept under control at all times. For your information, a maximum of one dog is allowed on site if pre-arranged - you will be expected to keep it out of the bedrooms and off the soft furnishings. We do charge £30 per dog for the duration of your stay. Please see our dog policy for further details. 
Due to the character and age of the listed cottage. Please note the stairs are very steep so may be unsuitable for the less agile of us or toddlers. Some of the door frames are low head height too.
Noise Policy - due to the quiet village location, late night noise must be confined to inside the building by 10pm. Neighbours are in close proximity  - not suitable for rowdy groups due to residential area.
Wifi – we provide free wifi (10mb at its fastest) however as the Peak District is in a beautiful rural location sometimes there can be intermittent wifi signal that is beyond our control, we also hope you appreciate that we cannot guarantee wifi if there are technical issues out of our control.
Location
 The postcode is DE45 1QJ - further details can be found on the direction page
In the heart of the village of Ashford in the Water with village shop, tea room and a popular village pub.
There is a village shop in the heart of Ashford in the Water. Bakewell is a short drive away with a small/medium sized supermarket and a variety of good quality local stores.

The nearest town is Bakewell
Plenty of on street parking in the village
Nearest Supermarket is Aldi on the main road before entering Bakewell and then The Co-op in Bakewell town centre
Booking and Payment Process

​We ask for a 25% deposit to confirm a booking
The balance is due 12 weeks prior to arrival
 Full payment is due upon booking if it is booked with 12 weeks prior to arrival
 A cautionary damage deposit of £100 is held and returned after your stay
Click here for a full description of how to make a booking
Shopping Delivery Information
For ease, lots of our guests pre-ordered a shopping delivery. You are very welcome to organise this however, please do make sure you have arranged the delivery time slot to arrive after you have checked in, as we are unable to accept it on your behalf (as the property is let as exclusive use there are no Peak Venues staff on site).
Local Shopping Delivery From Local Producers - Sauced Here
Keep it local! Our guests often ask for recommendations for local farm shops and butchers for the all-important celebration meals and this is a brilliant and very easy service.  Sauced Here has similar functionality to an on line supermarket but is only stocked by local suppliers in the Peak District - order your wine, meat, vegetables, dairy and so much more with a choice of over a thousand products and at reasonable prices. It's a great service which delivers straight to your holiday cottage or you can click and collect at a local pick up point.

Dates Already Booked? Click Here or Call Us for Fabulous Alternative Options
Ready to Book?
Quick Enquiry
Key
Available
Not Available
Changeover Day