The Pigsty, Hurdlow GrangeSleeps 2
A quirky, cosy Derbyshire stone barn conversion sleeping 2 guests in a prized position offering expansive views. The Pigsty is part of the cluster of charming buildings that constitutes Hurdlow Grange in a rural hamlet with scenic Peak District villages nearby.
Quirky barn conversion nestled on our Hurdlow Grange Complex. Cosy for two and perfect for the solo traveller
What was once the old Pigsty at Hurdlow Grange, has now been given a new lease of life and converted into a small yet perfectly formed stylish studio suite.
Nestled at the bottom of the communal courtyard this cosy barn conversion offers a great base from which to explore the hills and dales of the Peak District. The accommodation is all on one level with each room creatively styled to maximise space. 
Enter through the barn door into the compact yet well equipped kitchen space, which has been fitted out with the essentials to cook including electric oven and hob, under counter fridge with freezer compartment, a kettle and toaster. Through to the right is the modern shower room with sink and WC.
At the far end of the studio is the stylish double bedroom, which is the perfect hideout featuring a smart TV and plush furnishings to cosy up in. 
Moving from the bedroom through to the snug where you can relax in the comfy armchairs, with two nest tables providing space to eat.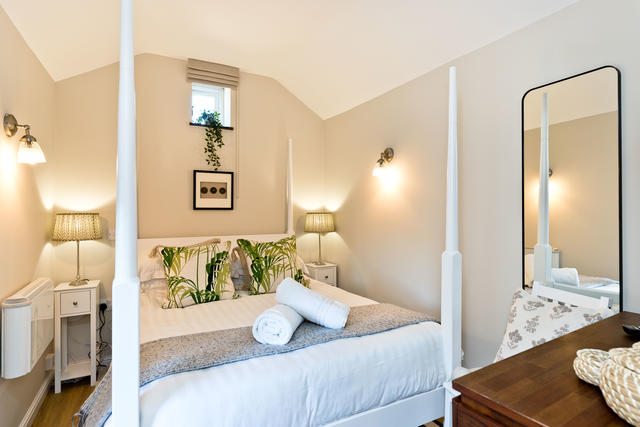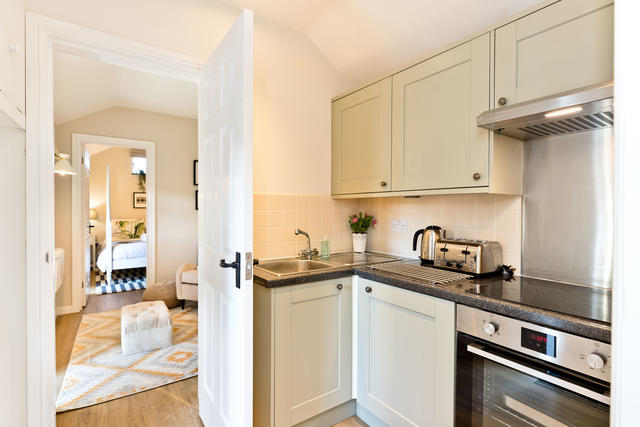 Outdoors at the Pigsty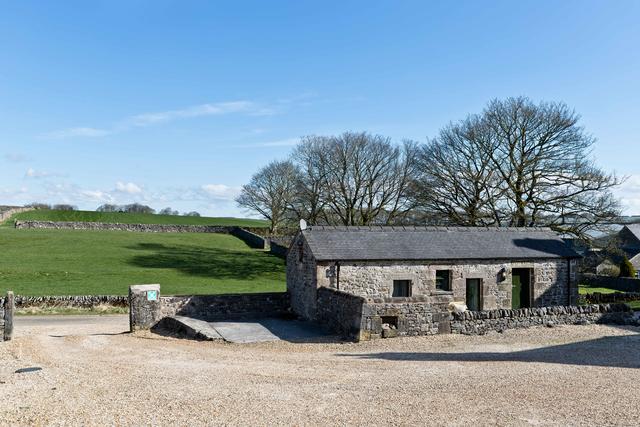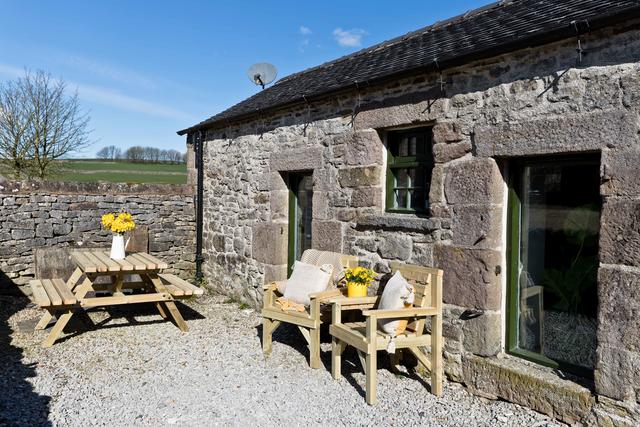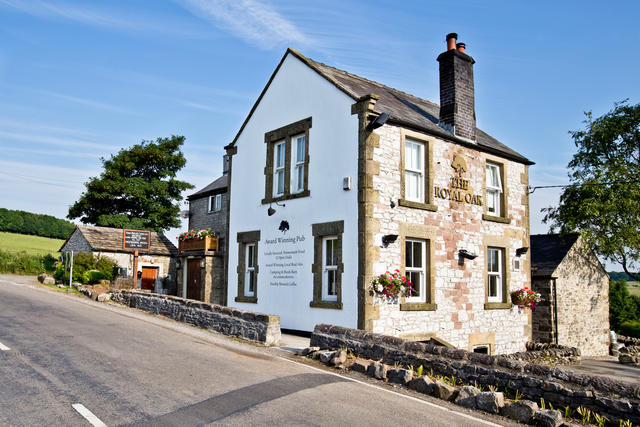 Situated at the bottom of the larger communal courtyard of Hurdlow Grange, the Pigsty shares the space with five other properties  which collectively make up 'Hurdlow Grange'.  Whilst you are on a shared site, The Pigsty benefits from its own private, walled courtyard where you will find a picnic bench perfect for outdoor dining and further seating with lawned area to the far end. Plenty of parking is available in the communal courtyard.
Hurdlow is a tiny rural hamlet surrounded by rolling fields and stunning countryside views. From Hurdlow you can hop straight onto the popular High Peak & Tissington trail, on which you can walk or cycle to your heart's content. There is conveniently a cycle hire along the trail at Parsley Hay if you want to hire a bicycle.
(Parsley Hay does shut for Winter from 01st Nov until February)

Buxton is just a 10 minute drive from Hurdlow, here you will find ample shops, eateries and activities for all kinds of groups and ages including GoApe! A 10 minute drive in the other direction and you can visit the pretty market town of Bakewell where you can enjoy experiencing local produce including the famous Bakewell Pudding!

The Pigsty is within easy reach of The Royal Oak at Hurdlow which boasts a great menu of home-cooked food, local ales and fine wines. The pub allows dogs and has a tables for all sizes, please book early to avoid disappointment!

Photo Gallery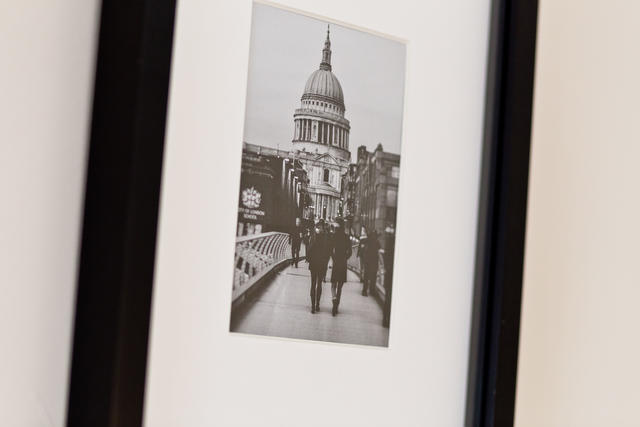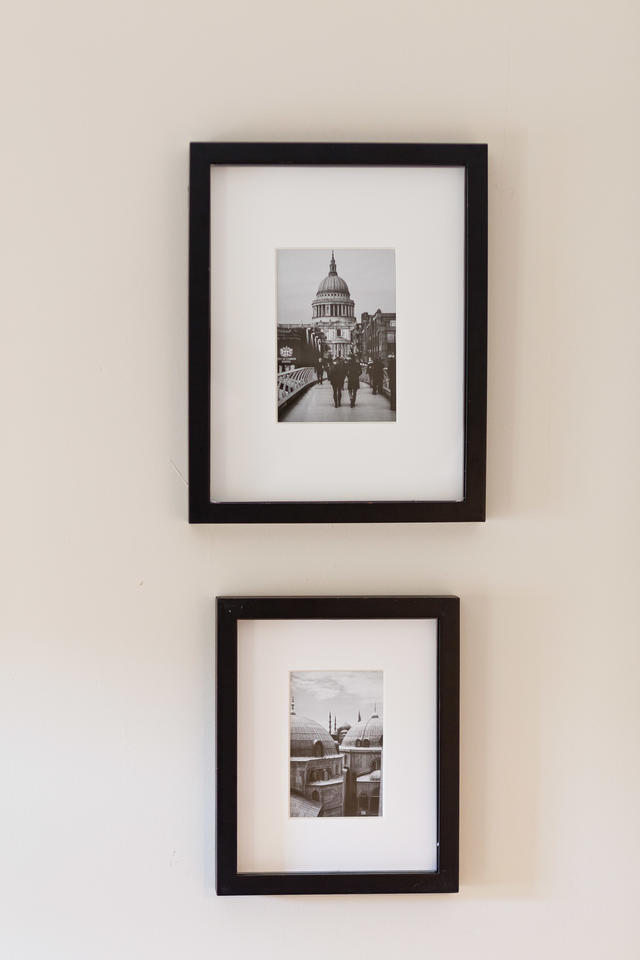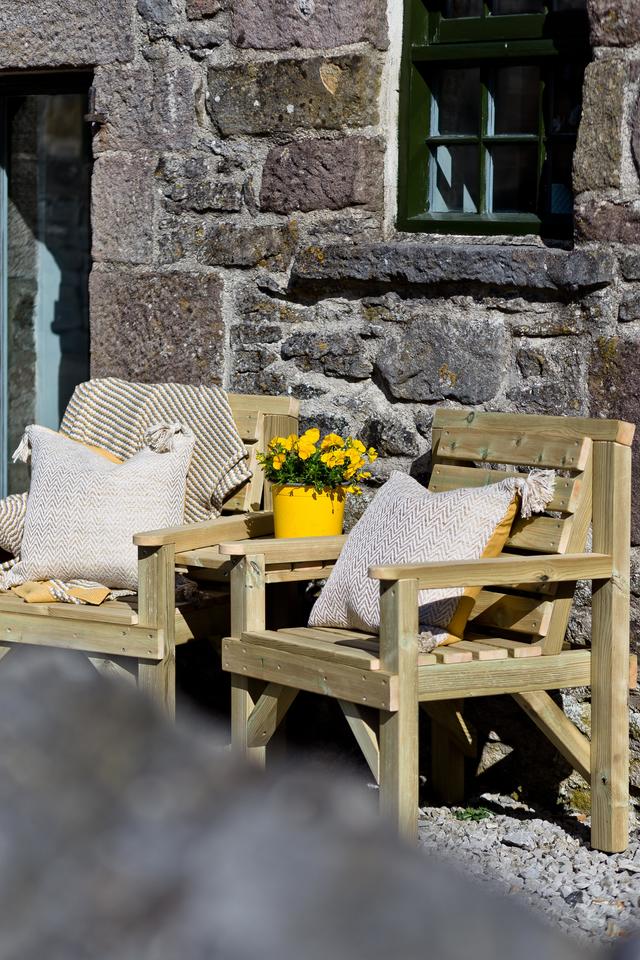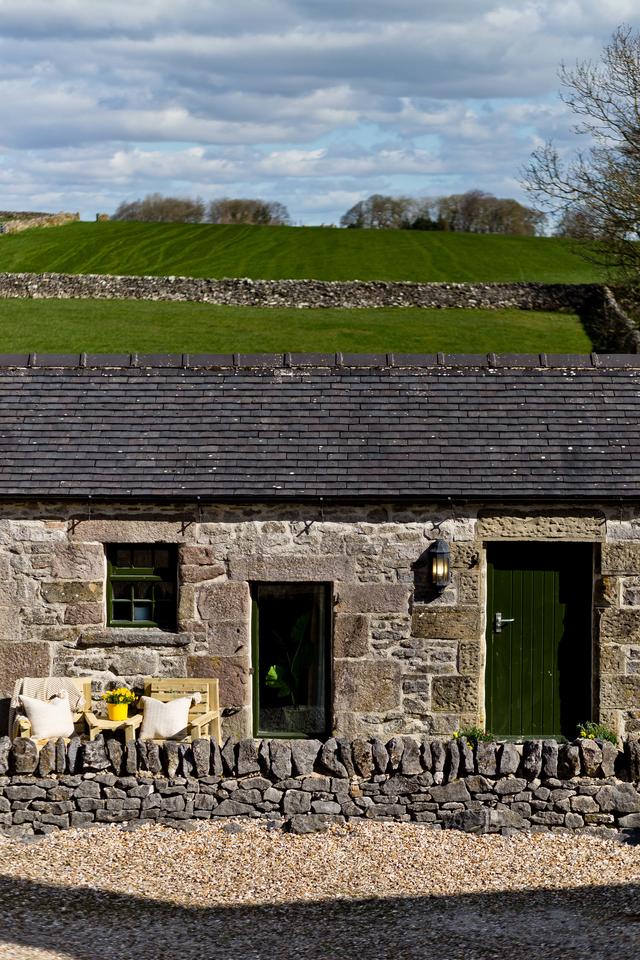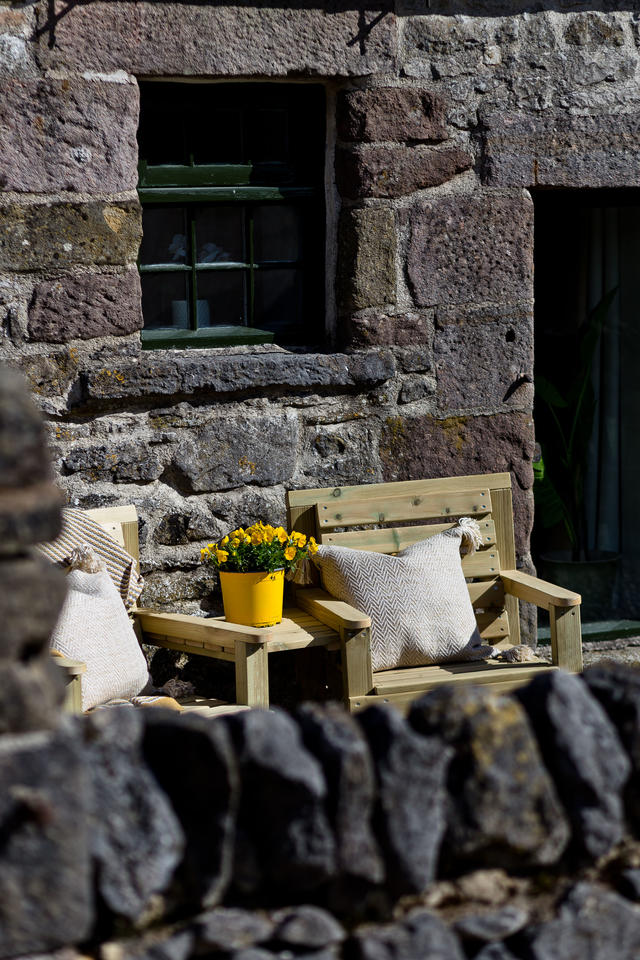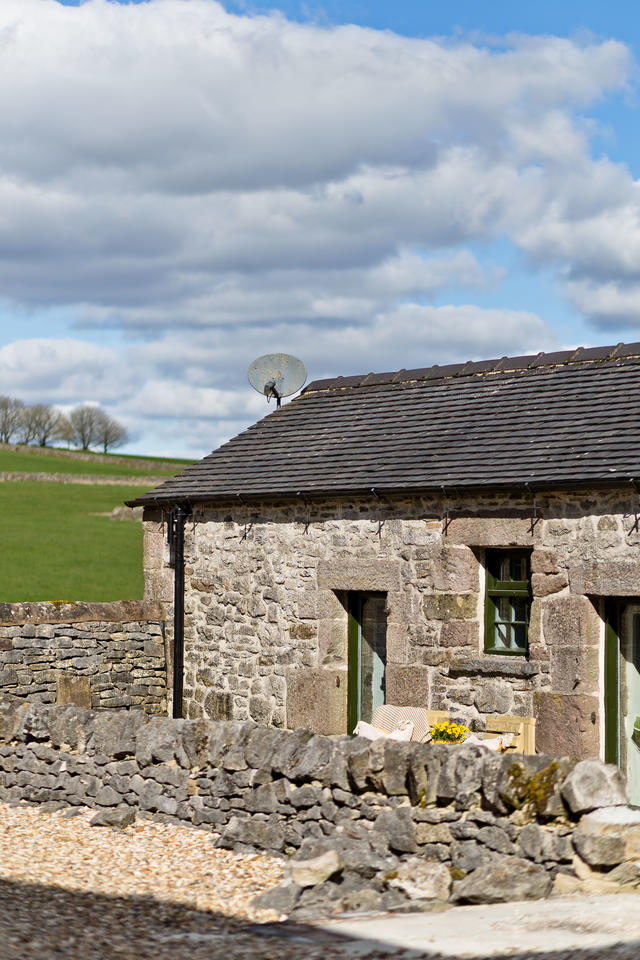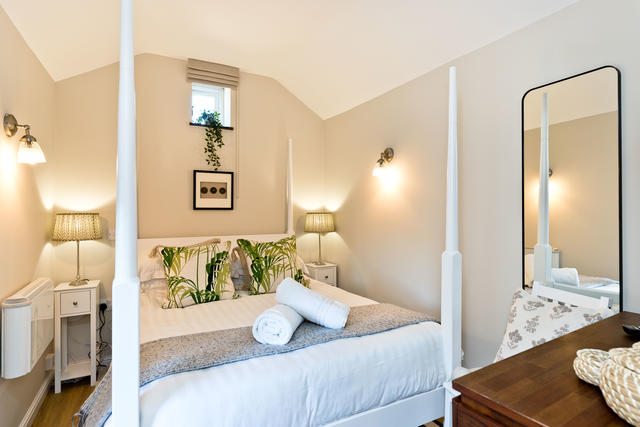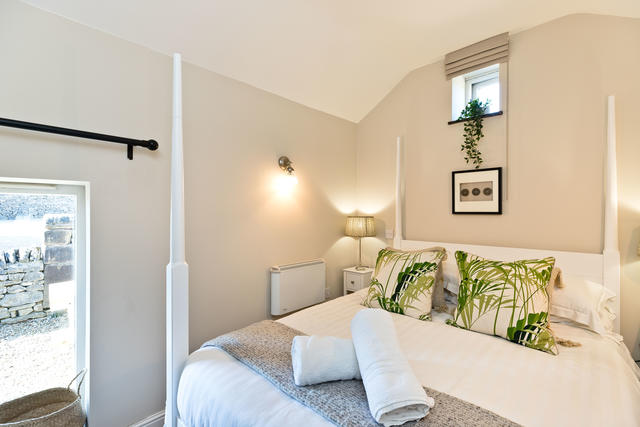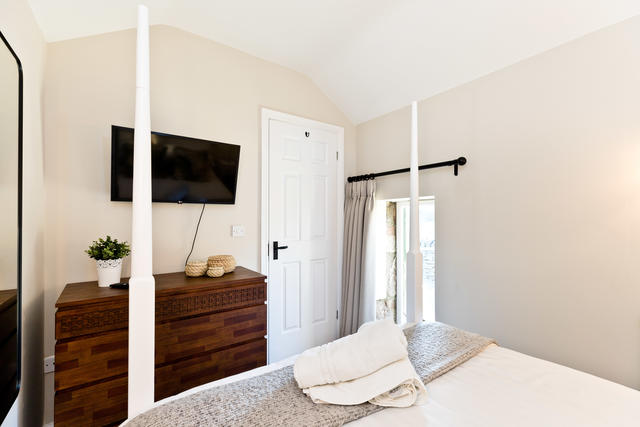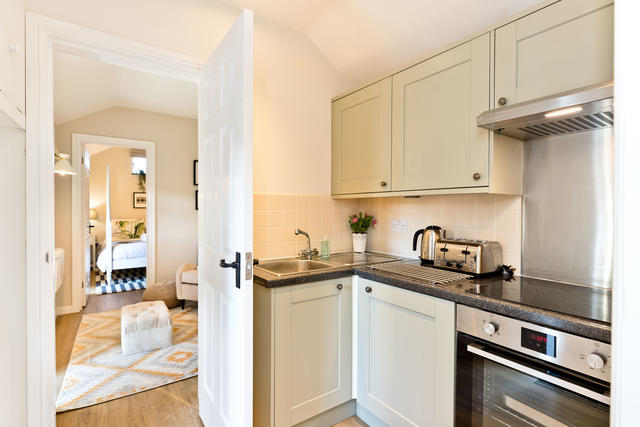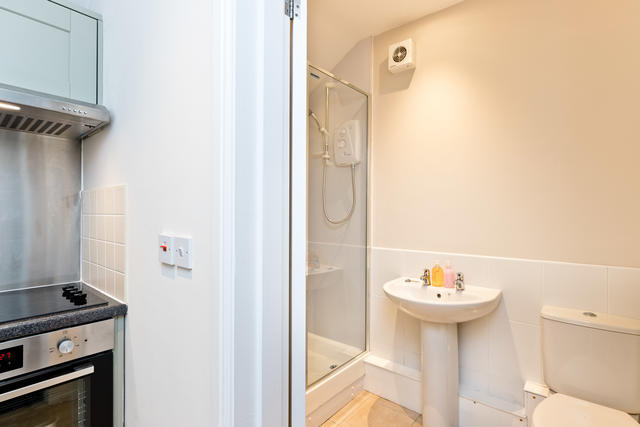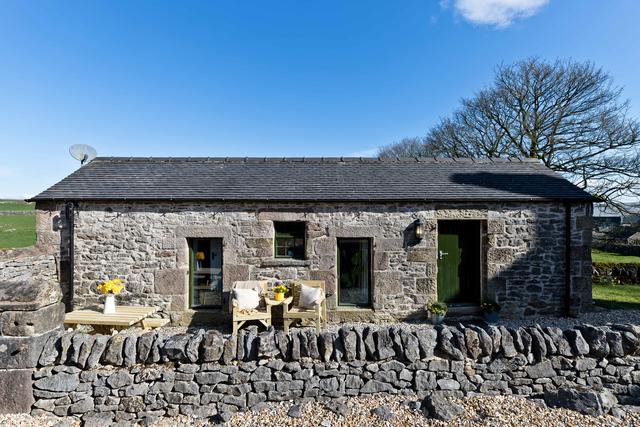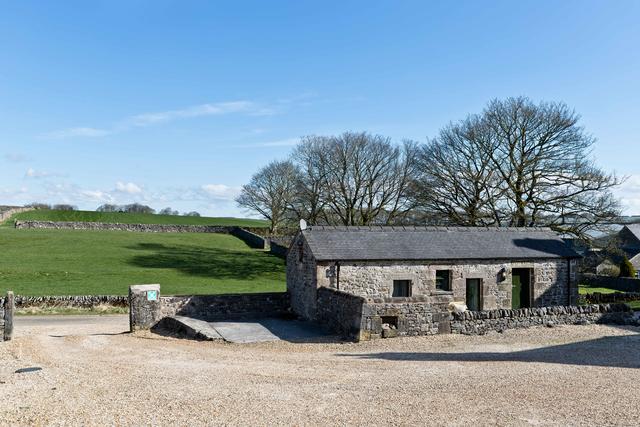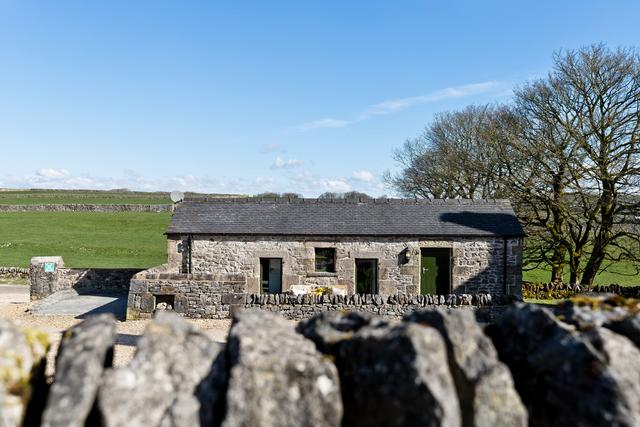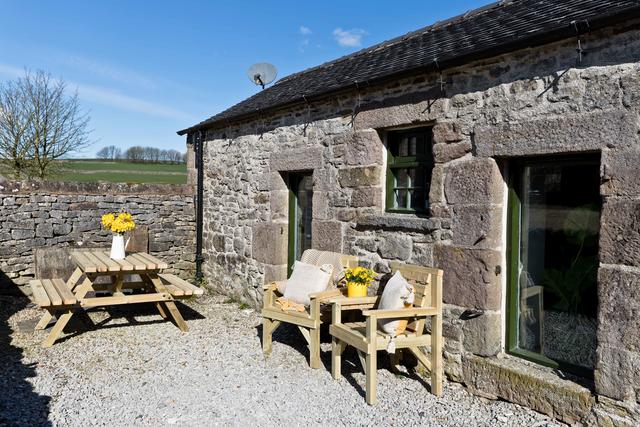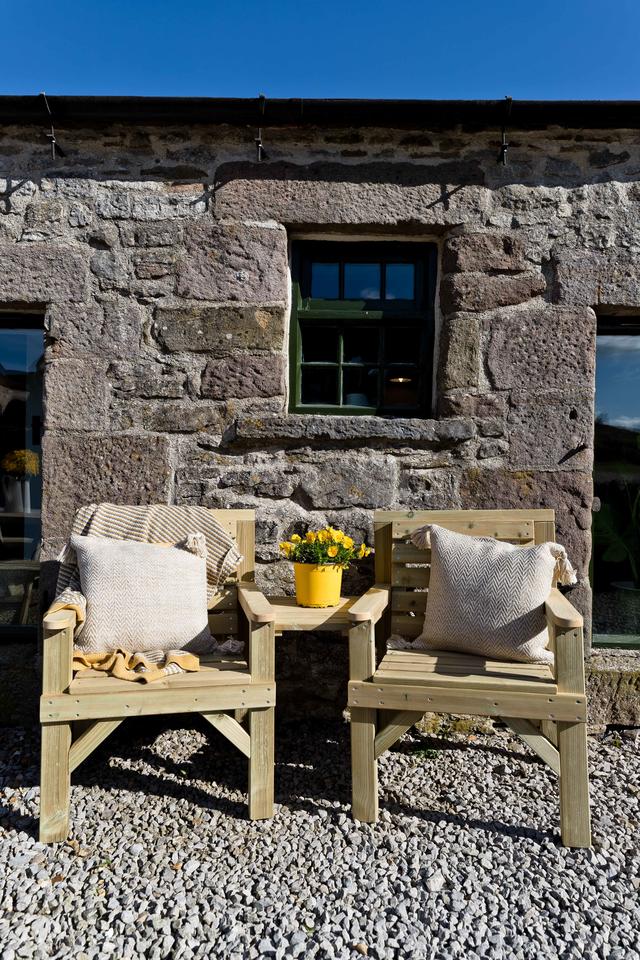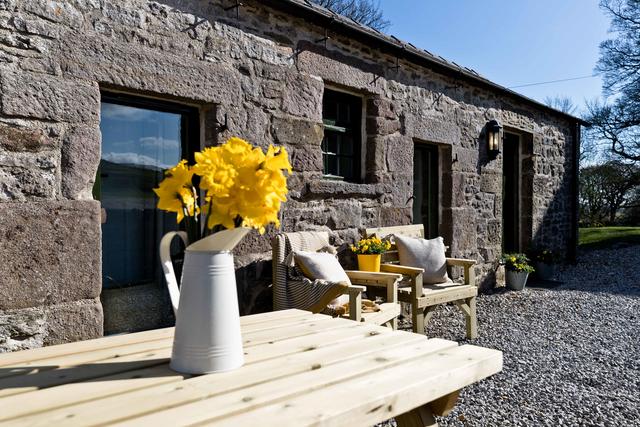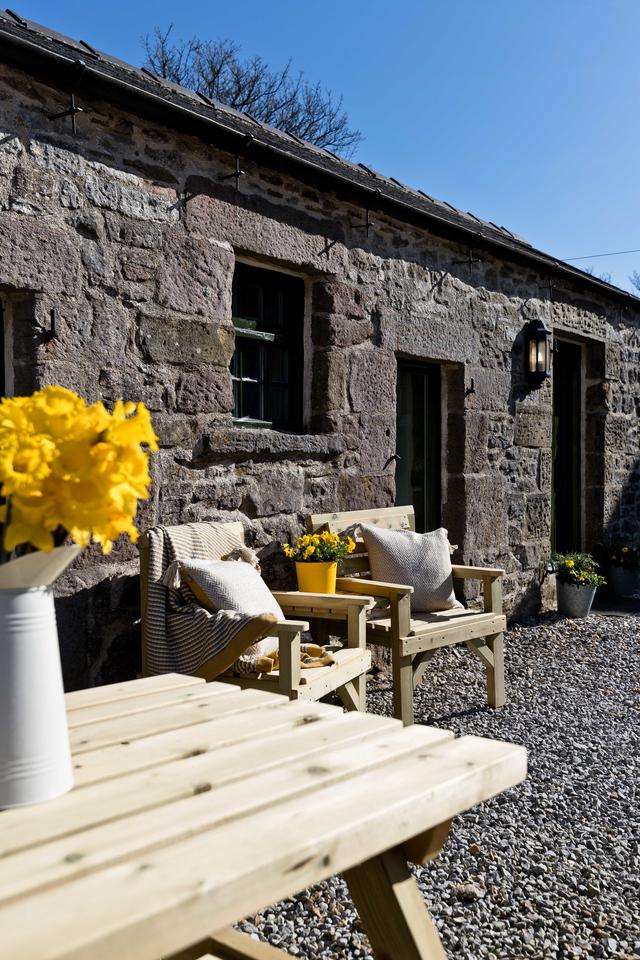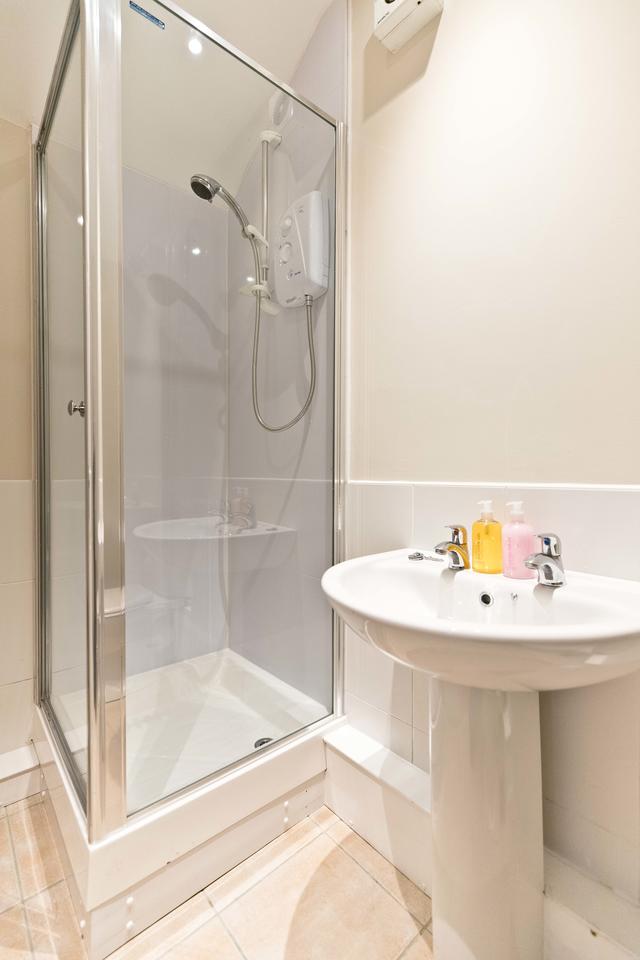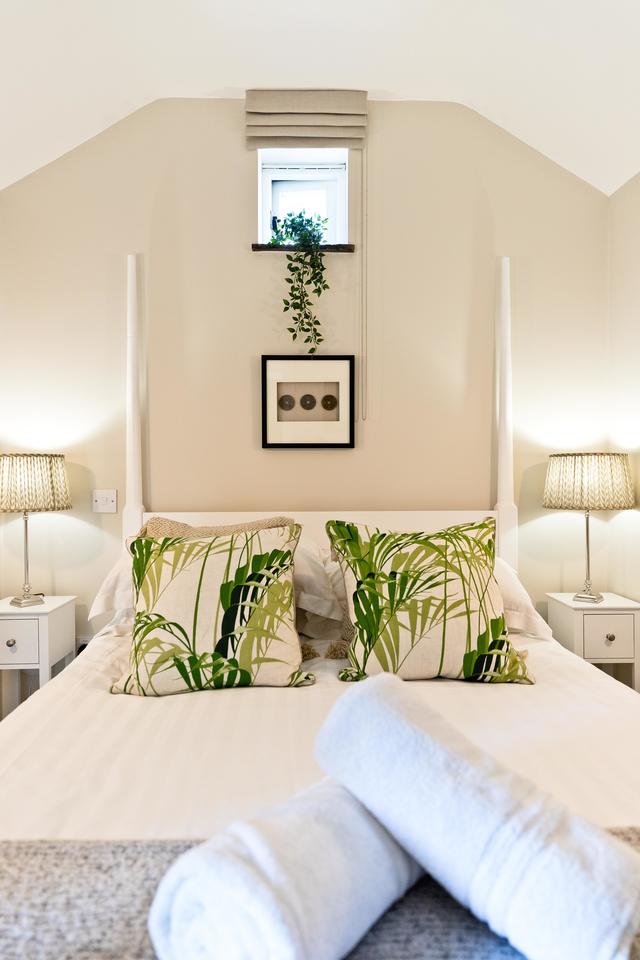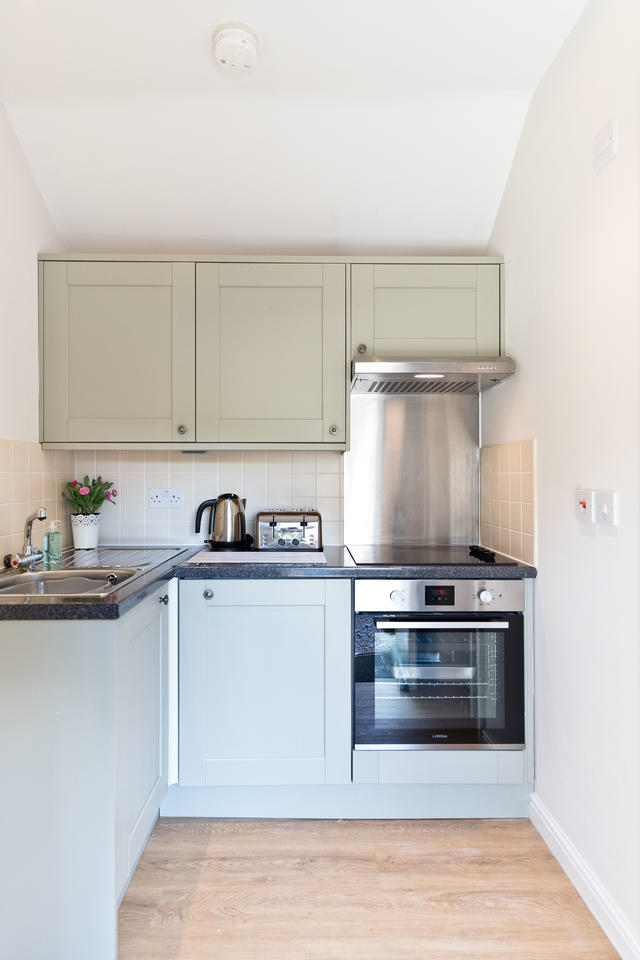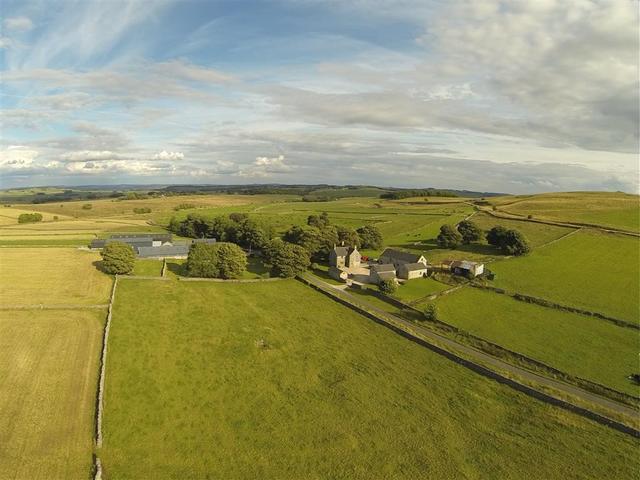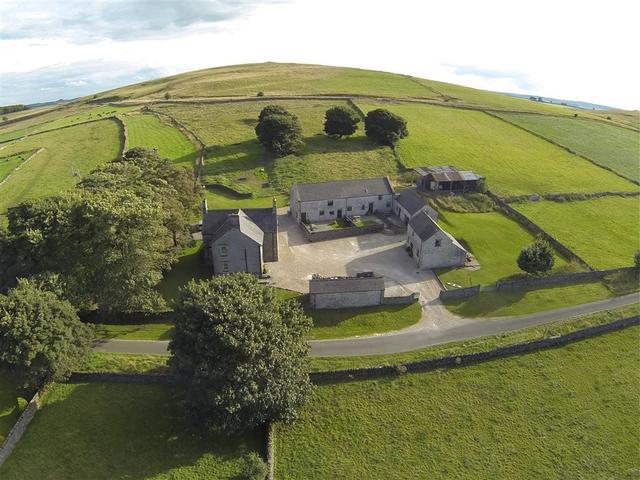 How To Find Us
Directions
Directions

The address of The Pigsty, Hurdlow Grange is:

Hurdlow,Nr Buxton,Derbyshire,SK17 9QN
Approx GPS coordinates of the property are:53.197137, -1.826158
Directions to Hurdlow Grange from Buxton (approx. 15 mins):
From Buxton follow signs for A515 towards Ashbourne
Once on A515 follow for 6.8 miles (you will go past a bookstore on your right hand side about 5 minutes out of Buxton sign-posted to Longnor do not take this turning, continue along the A515 passing two pubs on your left 'The Duke of York' and 'The Bull I' Th' Thorn'
You will come to a staggered crossroads (left to Monyash and right to Hurdlow, Crowdecote & Longnor)
Take a right turn towards Hurdlow, Crowdecote and Longnor and follow the road down for 0.3 miles. You will go over a bridge and The Royal Oak will be on your right hand side
Just after the pub there is a right hand turn down a lane that goes behind the back of the pub- take this turning
You will go past a sign for our campsite on your right hand side- continue forward
Follow the lane for 0.9 miles
Hurdlow Grange will be on your left hand side, drive into the carpark
You have arrived at Hurdlow Grange!
Directions to Hurdlow Grange from Leek (approx. 25 mins):
From Leek follow signs for A53 towards Buxton
Once on A53 follow for approx. 5.3 miles
You will come to a pub on your right hand side called 'The Winking Man'
Take the right turn immediately after and follow the road straight to Hurdlow for approx. 12.3 miles
On your journey you will go past 'Clowes Coaches' on your left and then an old petrol station
Keep following the road and you will come up into the village of Longnor
When you reach the cross-roads in Longnor (The Horse Shoe Inn) will be on your left and The Crewe & Harpur will be in front of you on the right) go straight over the cross-roads
Keep following the road and you will come into the village of Crowdecote, keep going forward up the hair-pin bends
Following the road you will eventually drop down a hill and there will be The Royal Oak on the corner where there is a left hand turn
Take the left hand turn and follow the lane for approx. 0.9 miles Hurdlow Grange will be on your left hand side, drive into the carpark
You have arrived at Hurdlow Grange!
Guestbook
The following comments are taken straight from the guestbook we keep for The Pigsty, Hurdlow Grange. Verbatim.
Ahmed stayed in July '21
Good location, nice place
Greenberg stayed in July '21
This is such a great spot to spend a relaxing long weekend or longer holiday - so cozy for two (plus our dog). Ten minutes to Buxton and walking distance to a pub, and a dairy (ice cream!!). Thanks so much for a wonderful stay
Matthews stayed in June '21
Perfect little place, exactly as described, great location. The Royal Oak nearby has great food and beer! Would highly recommend this accommodation."
Sue Matthews stayed in June '21
"Great place, thanks for letting us add this day to our other booking!"
Evans stayed in May '21
"Had a lovely stay at The Pigsty, would definitely recommend. Communication was great, check in was hassle free and hands off, clean and welcoming upon arrival. Bedding, towels and kitchen essentials provided as stated. The heaters are set on timers so it was a toasty warm welcome, especially as check in is slightly later in the day. Surrounded by fields and nature, very close to the High Peak Trail so ideal for cycling and walks. Such a cute space to stay, would love to stay again in the future. There is a lovely pub a short cycle/walk/drive away if you fancy a meal out during your stay as well.
Chambers stayed in May '21
"Beautiful cosy pigsty. Perfect for what we wanted which was peace and quiet and just to relax."
Melville stayed in May '21
Lovely Airbnb in a great, calming location with an amazing local pub.
Sign the Guestbook
If you have comments you'd like to leave then please get in touch. We love to hear all feedback - good or bad.
Your Stay At The Pigsty, Hurdlow Grange
Our Favourite Places to Eat Nearby
Country Pubs

Restaurants 

Simply Thai,  Buxton - Great local Thai restaurants located in the centre of town – booking is definitely recommended.
Taj Mahal, Buxton - Excellent curry house in Buxton.
Pizza Express, Buxton -Well known pizza chain in a great location for town and the Opera House – kid friendly.
St. Moritz Restaurant, Buxton - Swiss and Italian cuisine, great pasta dishes and also has a excellent pre- theatre menu.
Indian Palace, Buxton - Great Indian restaurant in the centre of Buxton
Lone Star, Buxton - Mexican/American cuisine, known for their large portions.

The Woodyard, Bakewell - Great location by the river in Bakewell,  family friendly Restaurant - Serves both lunch and dinner.
Cafes

Bull i Thorn Cafe A short drive away is this bright cafe serving breakfast, lunch and locally sourced food. Lots of outdoor space and stunning views.
No 6 The Square, Buxton - Relax and enjoy morning coffee, light meals or a traditional English afternoon tea in the elegant surroundings of No. 6 The Square.
The Old Smithy Café ,Monyash - Rustic! Famous for its breakfast featured in the Top 50 Breakfast Book in the country. Character décor, open year round – walkers and bikers welcome. Also serves lunch daily with dinner on certain days.
 Manifold Fish and Chips, Longnor - Commonly known as the 'Longnor Chippy' and is frequented by all the locals. It serves the best fish and chips in the area which you can eat in or takeaway. Well worth a visit. Lunch and dinner served but check for opening times.
Longnor Craft Centre and Coffee Shop -Longnor Craft Centre occupies the old Market Hall sitting proudly at the top of the cobbled square in the heart of the village. Food served all day with huge slices of home-made cake on the menu!
Hassop Station Café & Bookshop - A  family friendly cafe with outdoor covered seating and play, with a focus on food, family & fresh air. Enjoy brunch, lunch or afternoon tea on the terrace on the renown Monsal Trail or in the newly refurbished station building.
Fresh Delivered Meals and Take Aways

Sauced Here- fantastic selection of home made prepared meals from local chef/cooks -great for large groups. They also provide a full basket of groceries from local producers that can replace a supermarket delivery
Scoff - Delicious, home-cooked food, delivered to you in the Peak District
Manifold Fish and Chips, Longnor - Commonly known as the 'Longnor Chippy'  it serves the best fish and chips in the area which you can eat in or takeaway. 
The Great Panda Restaurant (Chinese)

Maazi- Sumptuous Indian meal or buffet delivered to your door. Numerous catering options and can also provide waiting on staff and even take away the washing up.
Finer Details
What to Expect at The Pigsty
A basic weekend supply of the following essentials are supplied (as there are no staff on site if you run out you will have to replace):

Anti Bacterial Hand soap
Loo rolls (1 x on the holder and 1 spare per bathroom)
Bin bags
Washing up liquid
Cling film & kitchen foil
2 x tea towels
1 x dish cloth
Basic cleaning materials
Utilities - Electric, heating and hot water
Wi-Fi

Useful Information
Hair dryer (if requested)
Fresh linen with beds made up upon arrival
Fresh towels - Bath towel for each guest & hand towels in the bathrooms
A TV with free view

Cooking and Dining
Any kitchen items that are absolutely vital for your stay, please check with us before your visit to ensure that it is at the property (as things do sometimes get broken).

Pots, pans, roasting tins, crockery, glassware and cutlery
Electric oven and hob
Under counter Fridge/freezer
Toaster
Kettle
2 individual tables in the snug

Outside
Drum style BBQ outside each property – shall be available for use from 01st April through to 31st October - please supply your own charcoal and lighting equipment as this is not supplied.
Front patio area with picnic bench and further wooden seating for two
Located a short walk from the start of the Tissington & High Peak trails so don't forget your bikes (no lockable bike storage)
Communal Games Room for the whole site - includes a Table Tennis Table and Table Football.
You Should Know
Unfortunately due to its compact size The Pigsty is not suitable for children or infants.
There is no formal indoor dining space at The Pigsty, but there are two small tables in the snug and two breakfast trays provided should you wish to breakfast in bed! There is a full sized picnic table outside in the courtyard which provides a great space for alfresco dining. 
Please note that we are dog friendly and can accept 1 x dog at this property. Please be aware there are livestock in the surrounding fields so dogs must be kept under control at all times. For your information, we kindly ask that you  keep them out of the bedrooms and off the soft furnishings. We do charge £30 per dog for the duration of your stay. Please see our dog policy for further details.
 
No fireworks due to nearby live stock
Wi-Fi – we provide free Wi-Fi however as the Peak District is in a beautiful rural location sometimes there can be intermittent Wi-Fi signal that is beyond our control, we also hope you appreciate that we cannot guarantee Wi-Fi if there are technical issues out of our control. Mobile reception - mobile reception can be limited dependent on your network
Noise Policy - due to the quiet rural location, late night noise must be confined to inside the building by 10pm. Please be aware you are on a shared site and other residents/neighbours are in close proximity.

Location
The postcode is SK17 9QN 
The nearest town is Buxton 10 – 15 min drive
The nearest village of Longnor is 3 miles away with a village shop, pub and tea room and fish and chip shop
Bakewell is a 10 -15 min drive
The nearest pub is The Royal Oak a 0.8 mile walk down the country lane – If you are planning to walk back at night bring a torch.
Plenty of parking on site. (Please park considerately as this is a shared site)
Booking and Payment Process
​We ask for a 25% deposit to confirm a booking
The balance is due 12 weeks prior to arrival
Full payment is due upon booking if it is booked with 12 weeks prior to arrival

Shopping Delivery Information
For ease, lots of our guests pre-ordered a shopping delivery. You are very welcome to organise this however, please do make sure you have arranged the delivery time slot to arrive after you have checked in, as we are unable to accept it on your behalf (as the property is let as exclusive use there are no Peak Venues staff on site).

Dates Already Booked? Click Here or Call Us for Fabulous Alternative Options
Ready to Book?
Quick Enquiry
Key
Available
Not Available
Changeover Day