Cliff HouseSleeps 32
Large, luxury, boutique style self-catering Victorian Residence, situated at the top of Monsal Head, overlooking the famous Monsal Dale views. Set in the heart of England and it's beautiful countryside, perfect for large groups, sleeping from 20 - 32 people.
Large Self Catering Victorian House With Stunning Views Over Monsal Dale. Superb Walks and Cycling On The Monsal Trail On Your Doorstep.
Highlights.....
13 spacious boutique bedrooms
6 en suites and 2 shared bathrooms 

Sleeps up to 32 guests
Dog friendly
Magnificent views overlooking Monsal Dale, Cliff House has one of the best unrivalled positions in The Peak District.
With high ceilings and opulent chandeliers, the 

dining room offers flexible dining options for up to 30 guests

Endless space in this fabulous Victorian residence ideal for hosting self catering large social gathering in luxury surroundings.

Games room with pool table

Walking distance to several wonderful country inns and nearby to Bakewell, Chatsworth, Ashford in the Water and Buxton

Bedrooms & Bathrooms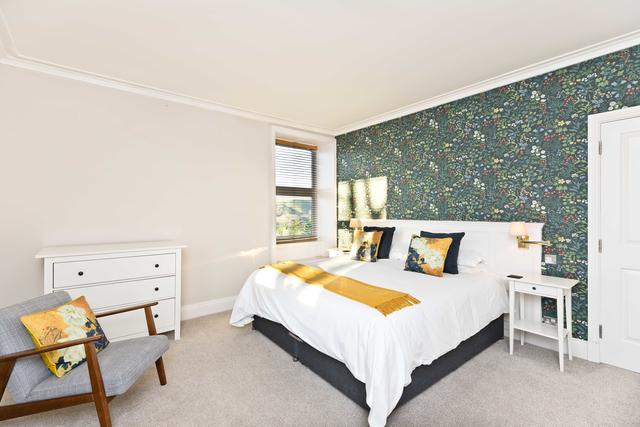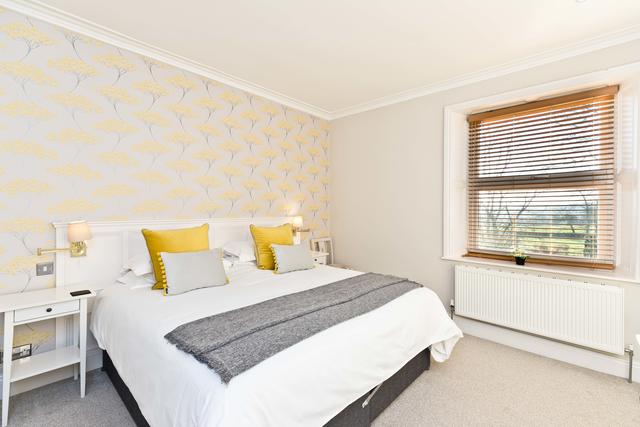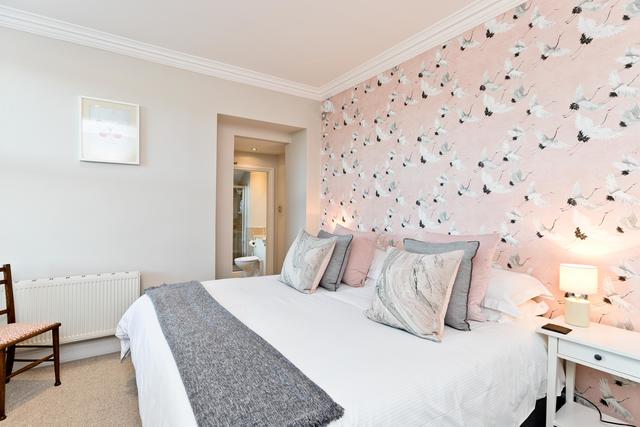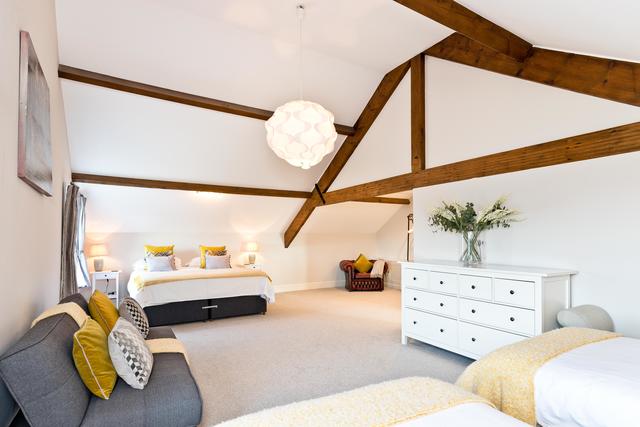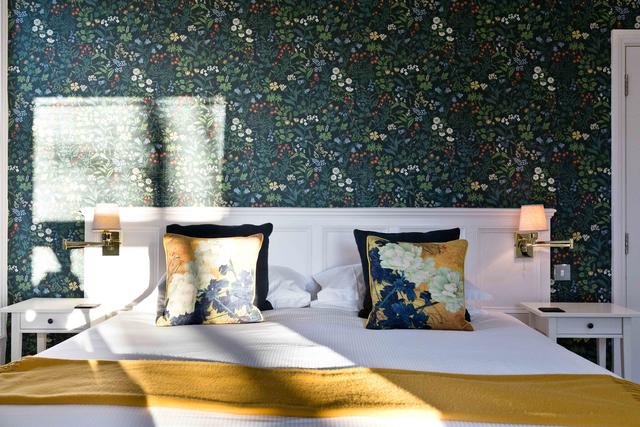 This Victorian residence offers  a mix of traditional features and contemporary style. With a wealth of accommodation spread over three storeys to provide a deceptively spacious and stylish home. The endless stairwells and hallways may confuse adults but children find them exciting to explore! Most of the thirteen bedrooms are a super size many with luxurious en-suites to complement. Most rooms can offer flexibility with the ability to be set up as doubles or twins.

There are ten bedrooms in the main house and directly next door is a further three bedrooms in Cliff Cottage.

Please click here for the bedroom layout.

Cooking & Dining
The extremely spacious dining room is both beautiful yet functional with large bay windows to one end providing a light and airy feel. The decor of Victorian style panelled walls with traditional oak floors and the chandeliers give the room a grand charm. You can dine and seat up to 30 guests for dinner with additional tables provided upon request.

Cliff House has a huge, fabulously designed bespoke farmhouse kitchen. Finished to the highest spec with under floor heating to take the chill away in the morning, Quartz worktops and breakfast bar, double range style cooker, large American style fridge, pantry and everything else you may need to cater for a large group of people. At the far end of the kitchen is a further dining area, perfect for lazy breakfasts and late suppers.

Click here for the finer details of what to expect in the property.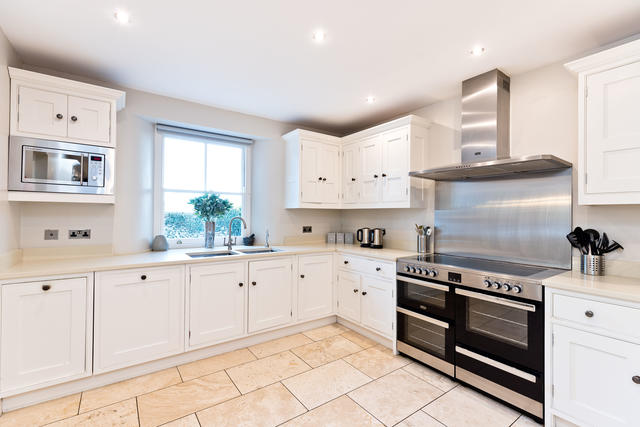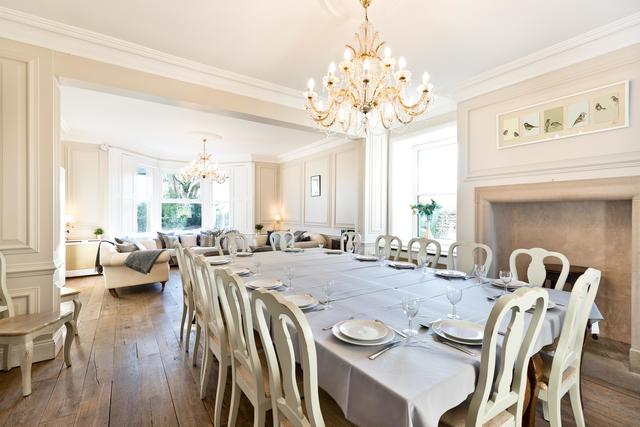 Living Spaces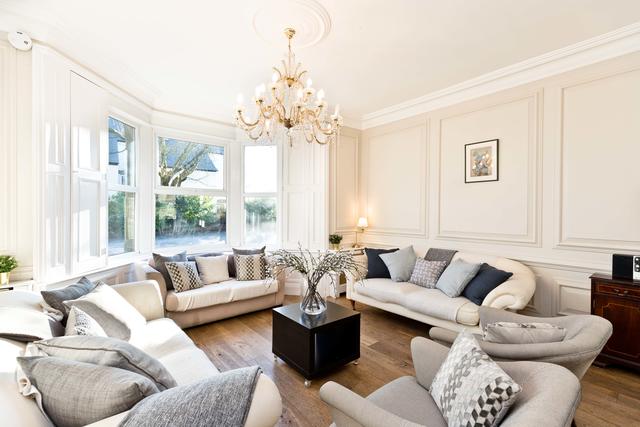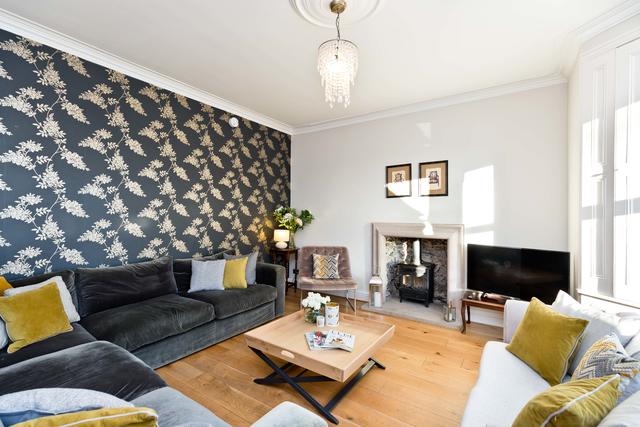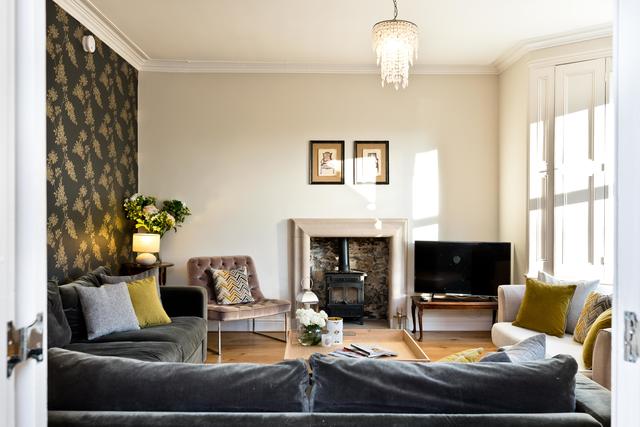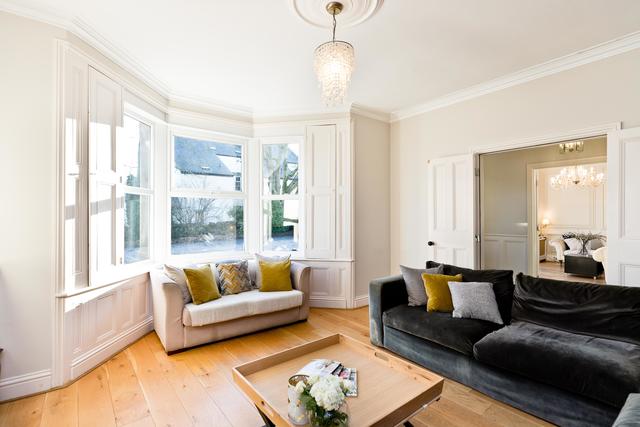 You enter the property in style via a large entrance hall with original Minton floor tiles and a sweeping stair case. To your left double doors open into the vast dining room and on the right is a gorgeous, sumptuous lounge decorated with luxury wallpaper and with the warmth of under floor heating. It houses deep comfy velvet sofas making this a wonderful place to spend a relaxing evening.

Also on the ground floor is a coat and boot room to hang and store all your outdoor gear and muddy boots. This also doubles as a drinks and glassware store with extra wine fridge in case you are planning a tipple or two whilst on your stay.
Next to the cloakroom and just off the kitchen is a downstairs WC with under floor heating.
Please click here for the floorplans.

Garden and Outdoor Space
Steps lead down to a sunken landscaped private garden with lawn and patio area which enjoys far reaching views of Longstone Edge.

Clever landscaping protects the garden from breezes and a pergola welcomes drinks on the lawn or just enjoying some fresh country air. There are two alternative seating areas and a plenty of parking for around 10-12 cars (roadside parking nearby if more required).
Drum style BBQ available for al fresco dining available for use from 01st April through to 31st October - please supply your own charcoal and lighting equipment.
You are literally a stones throw away from The Monsal Trail which can take you all the way off road by foot or bicycle to Bakewell or Buxton. Alternatively, off the beaten path down into Monsal Dale and head off on foot in whatever direction takes your fancy with access to the most incredible walks and dramatic landscape the Peak District has to offer right from your door step.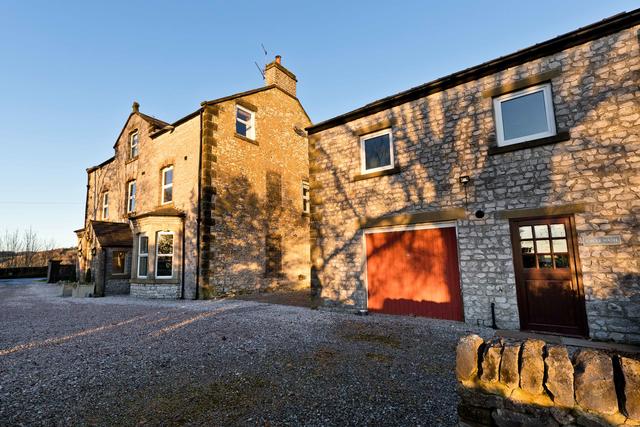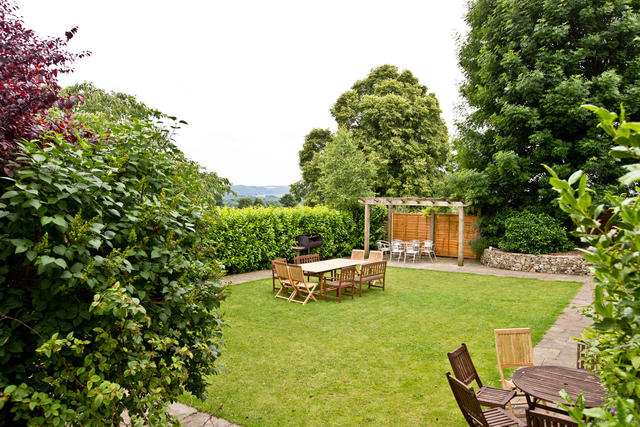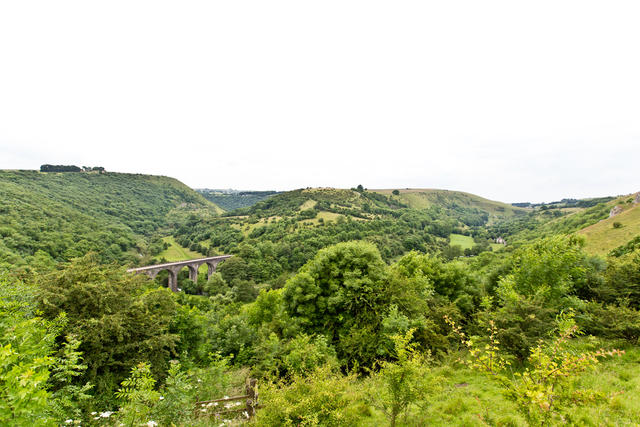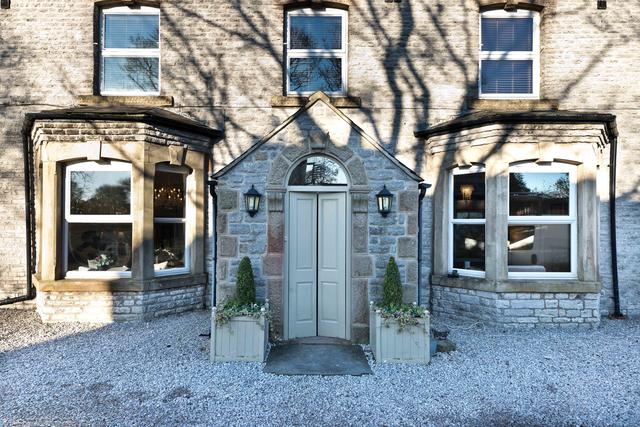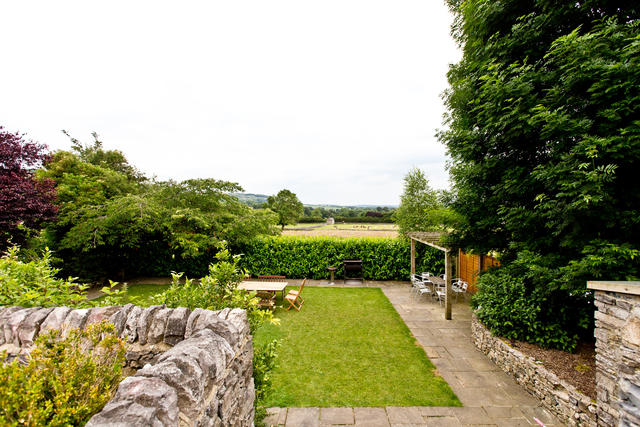 The Peak District and Surrounding Area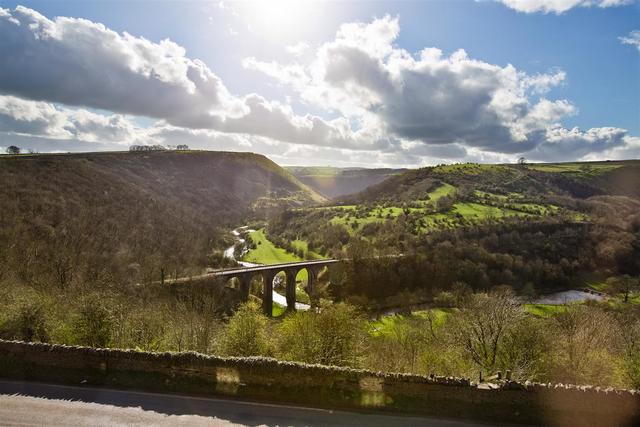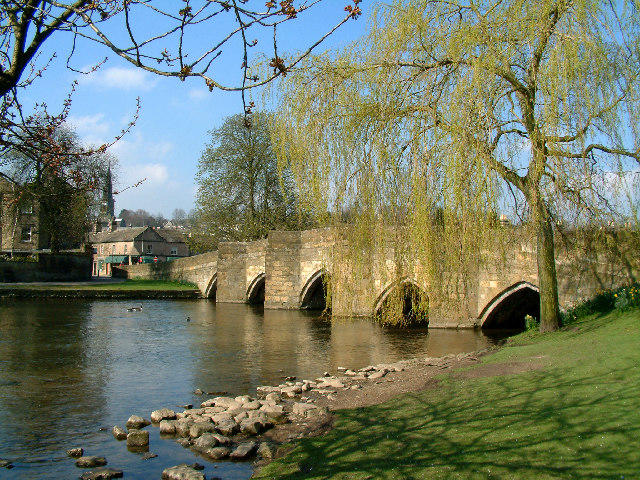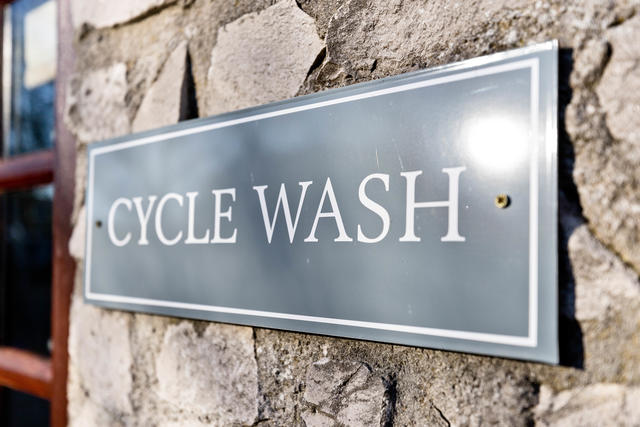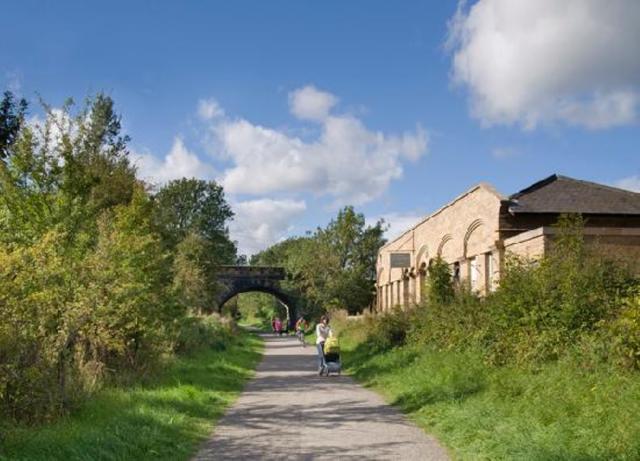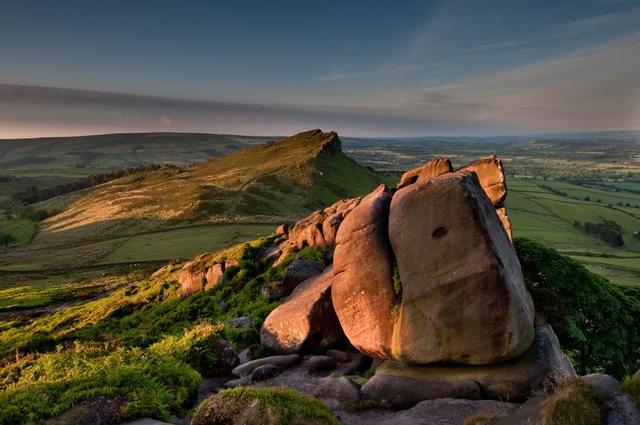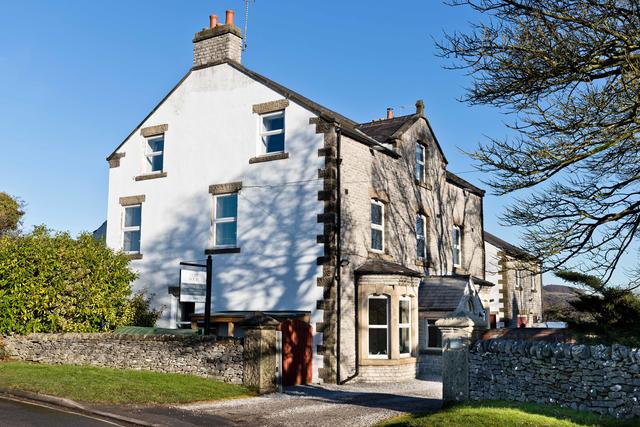 Cliff House has an enviable location when it comes to being within walking distance from not just one but a selection of really good, heart-warming traditional pubs. This includes the local's favourite The Pack Horse in Little Longstone (5 minutes walk!), The White Lion in Great Longstone, and the Bulls Head in Ashford In The Water. Less than a minutes walk away, you will find The Monsal Head Hotel with the traditional Stable Bar and fantastic outside seating area looking north westerly down into Monsal Dale.
A short drive away are the most amazing of Peak District treats for you to enjoy - Bakewell (5 minutes), Chatsworth House (10 minutes), Haddon Hall (10 minutes), historic spa town of Buxton (15 minutes) to name just a few.
Click here for our recommendations to help you plan your stay.
Photo Gallery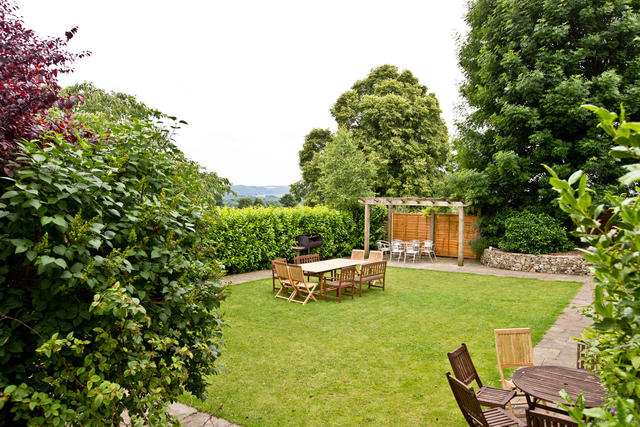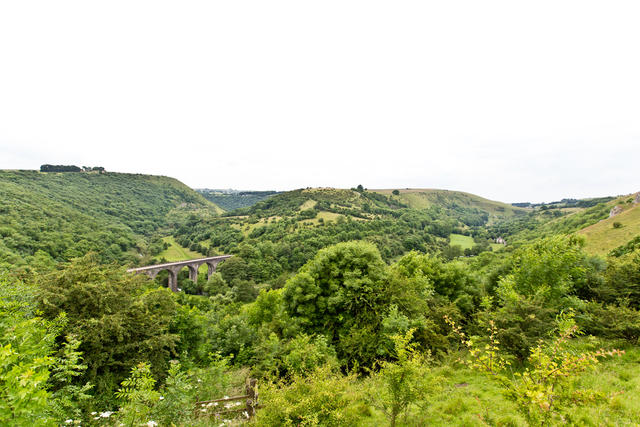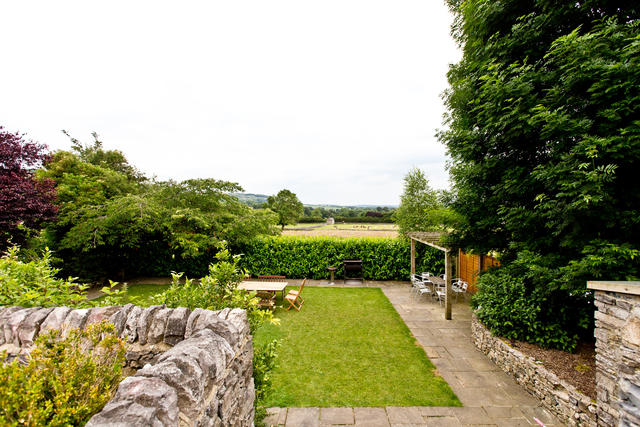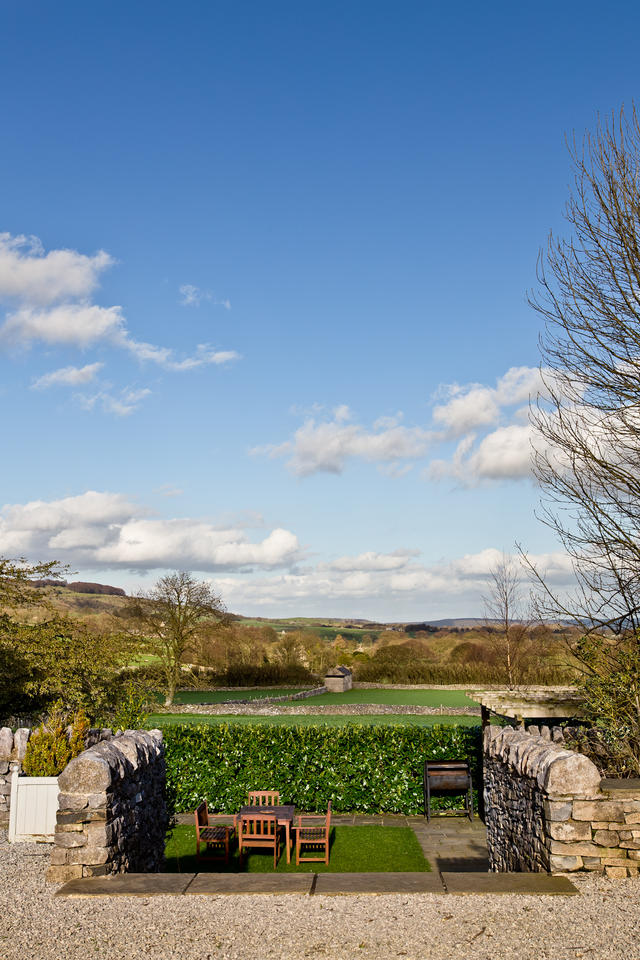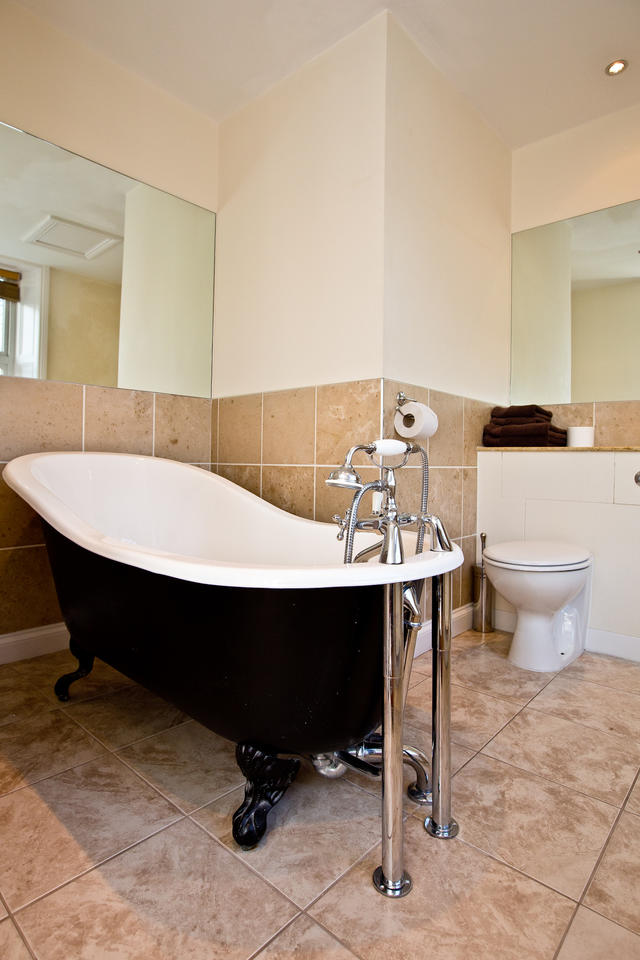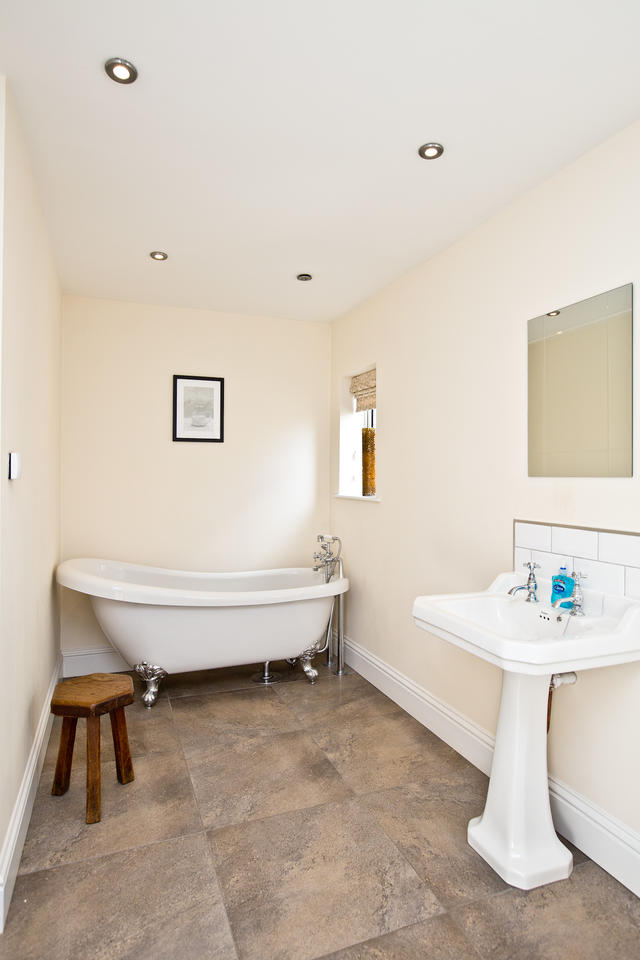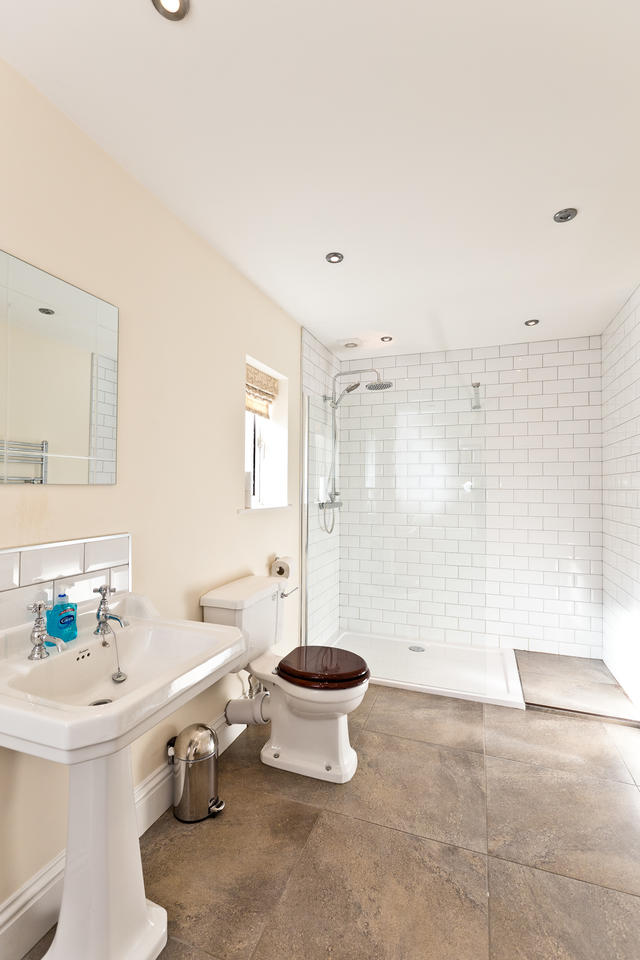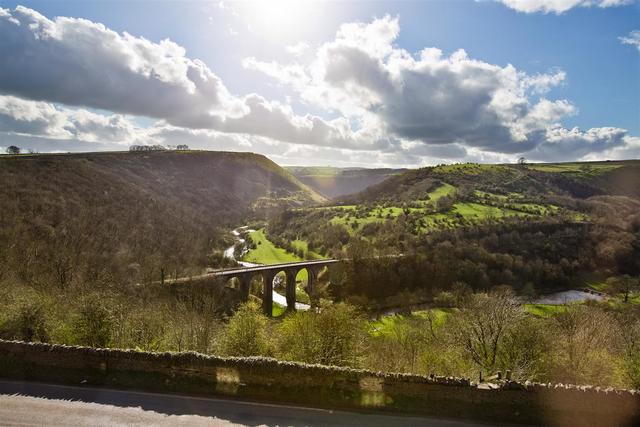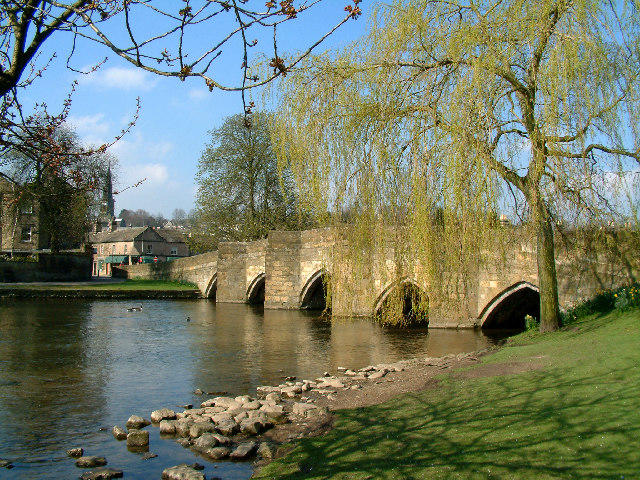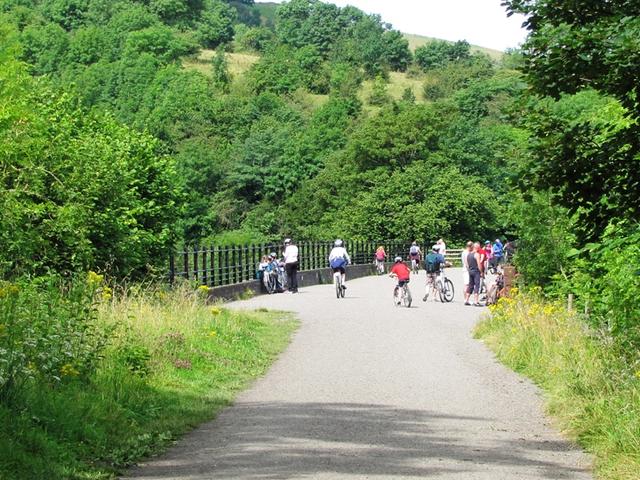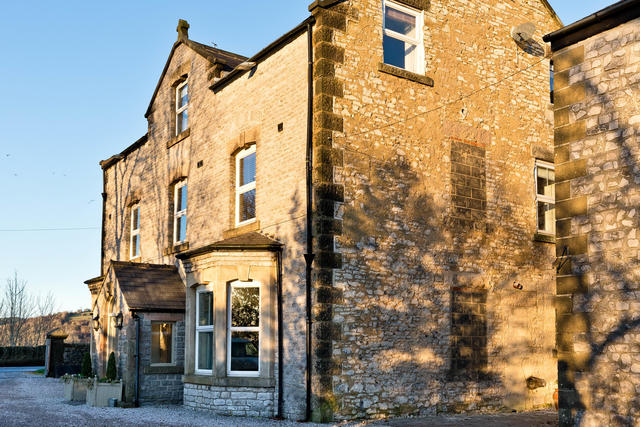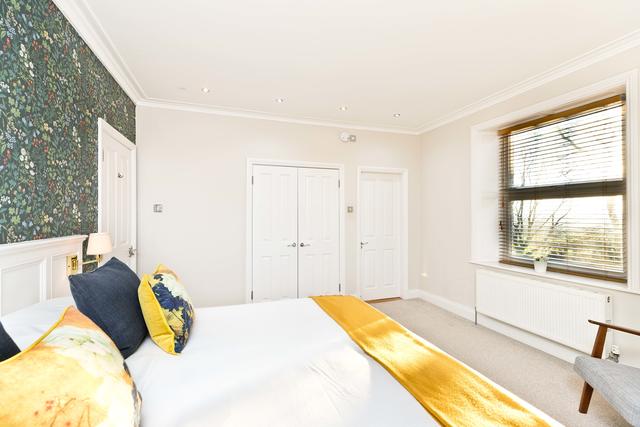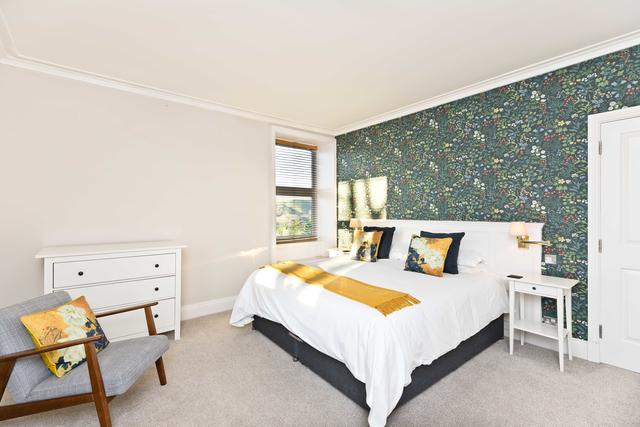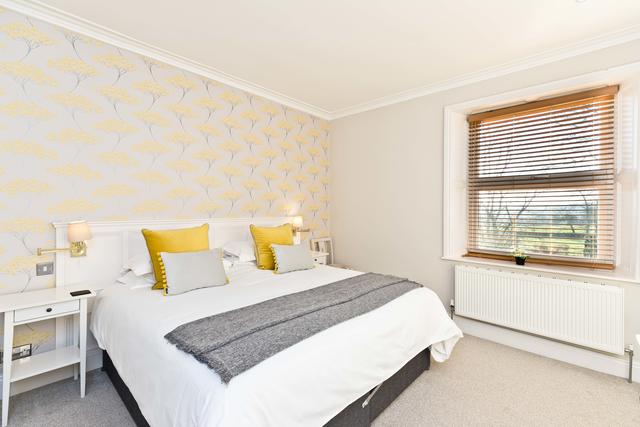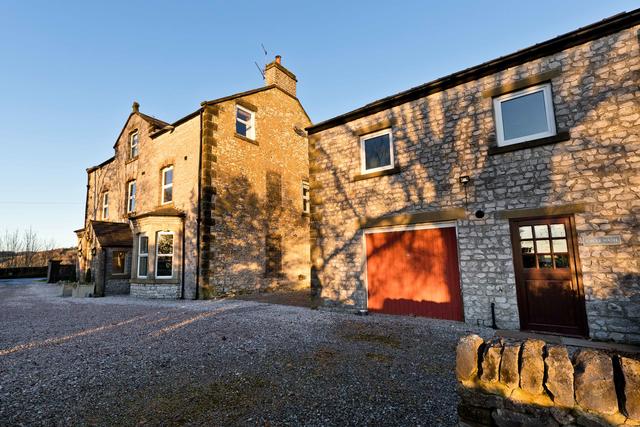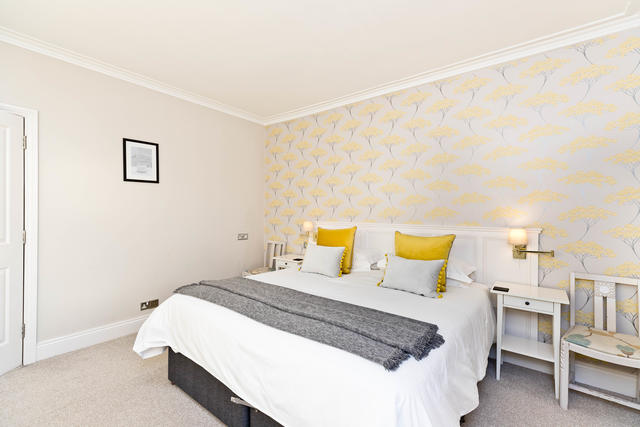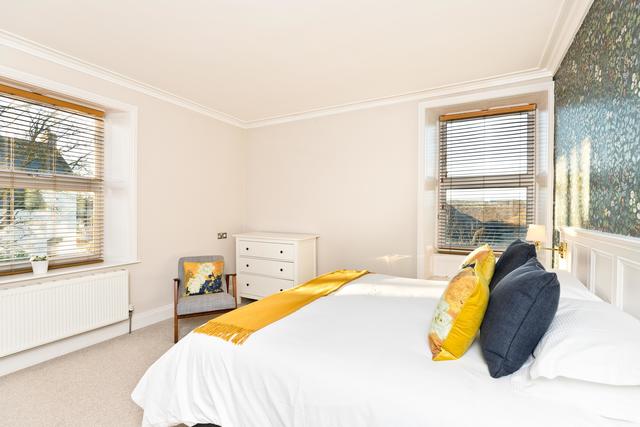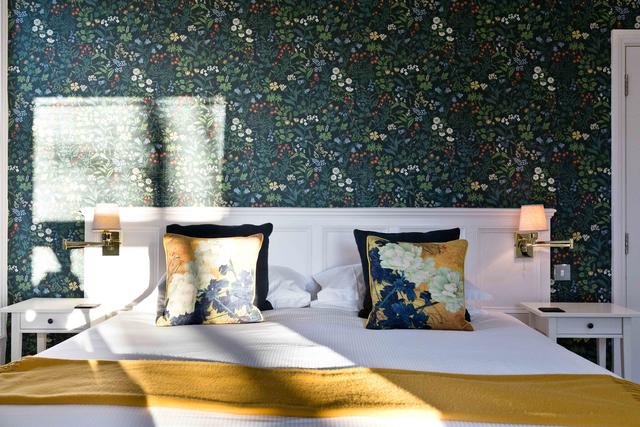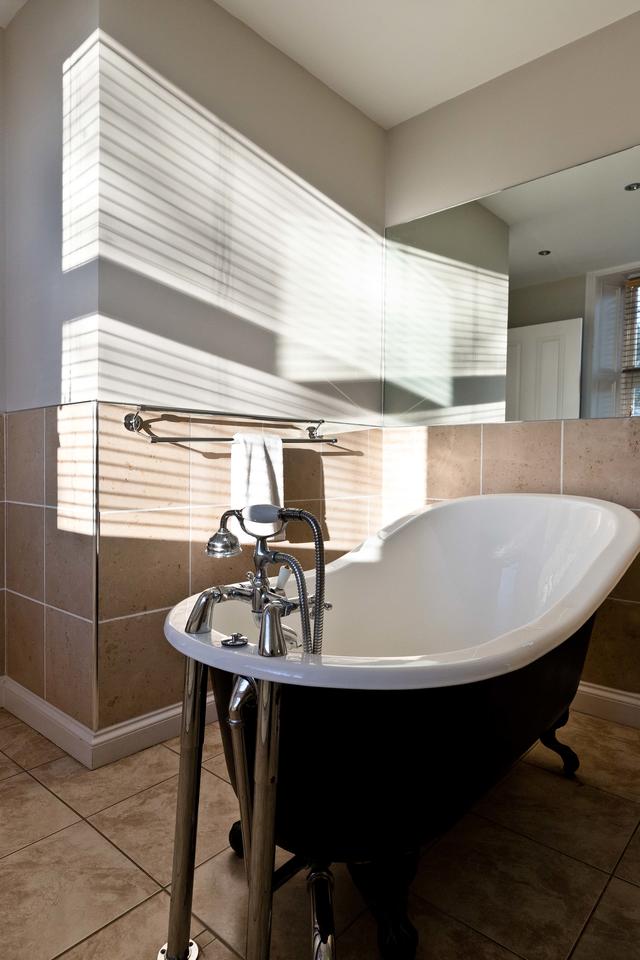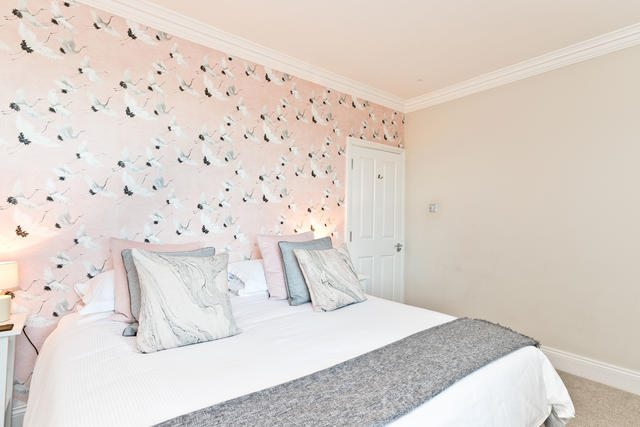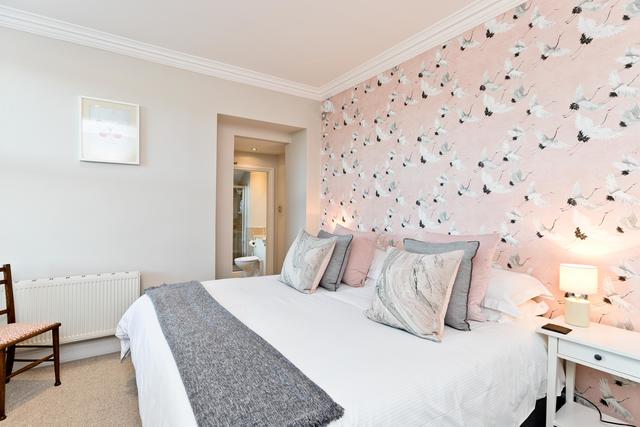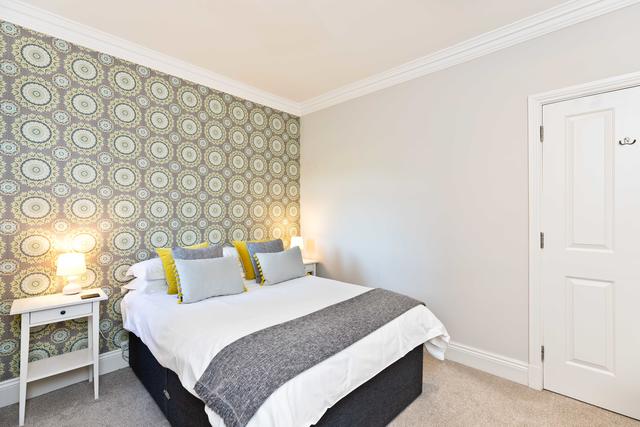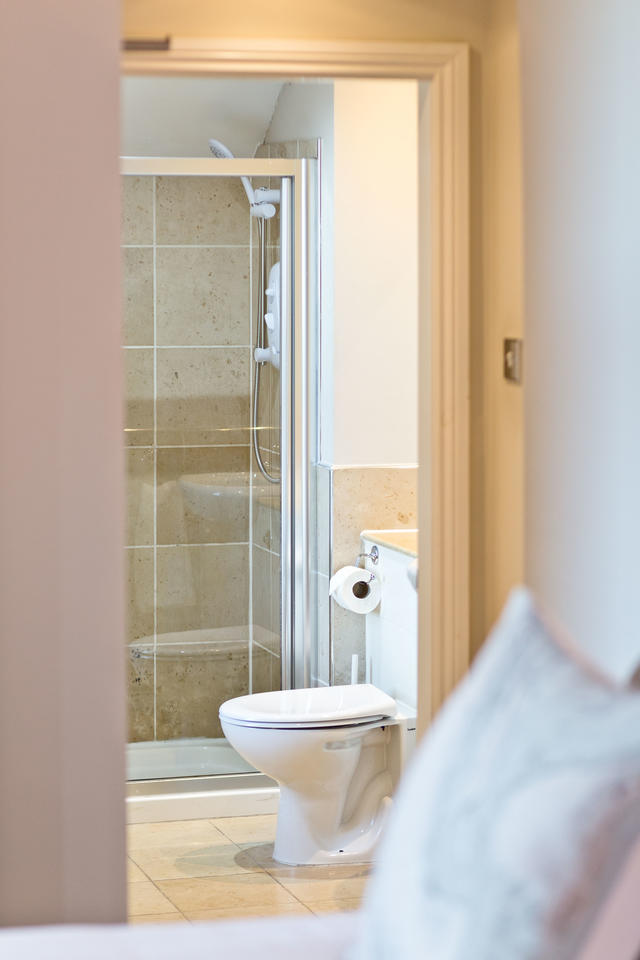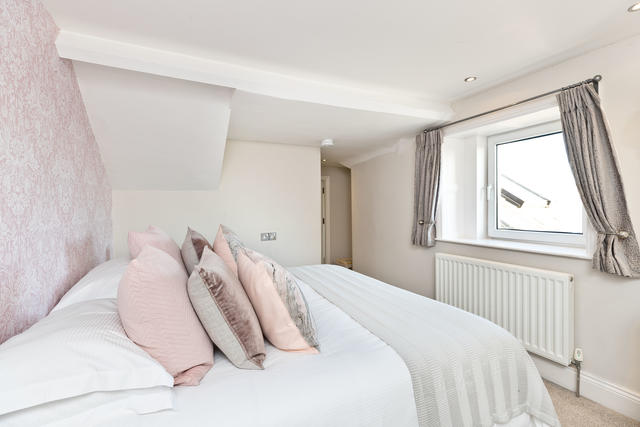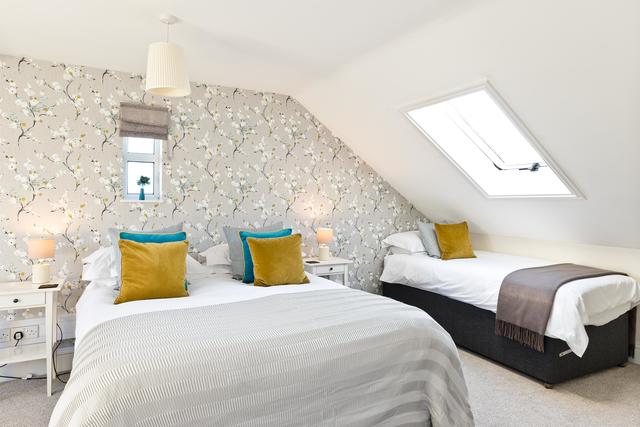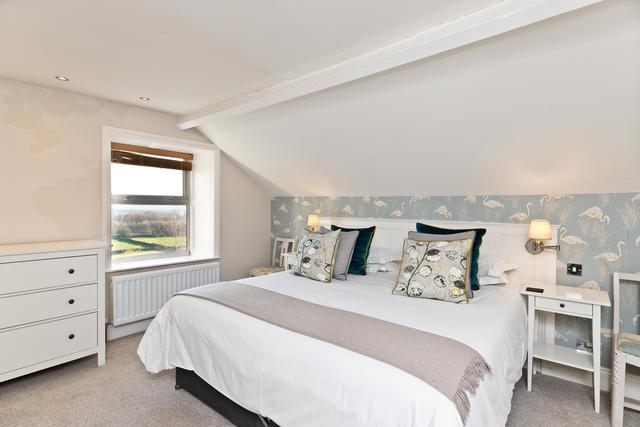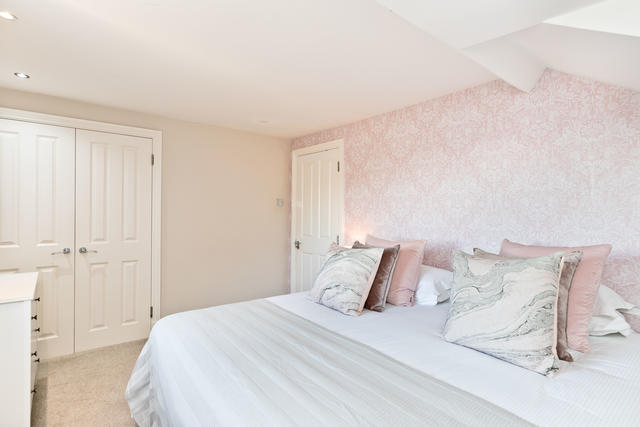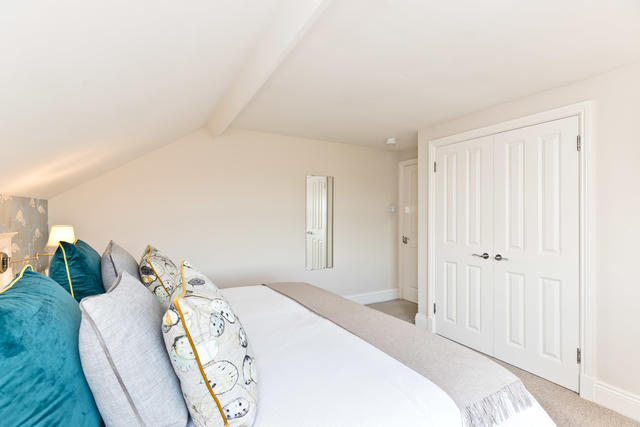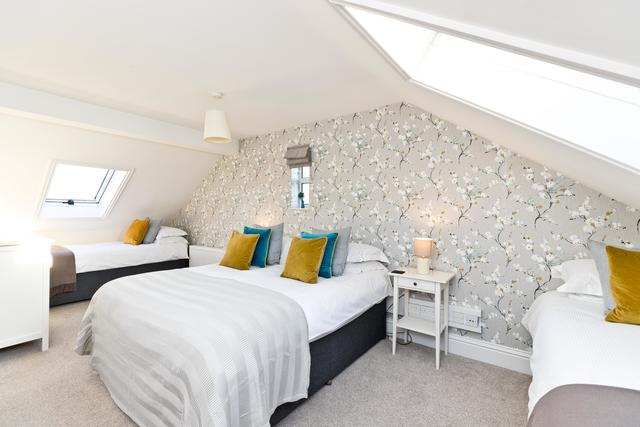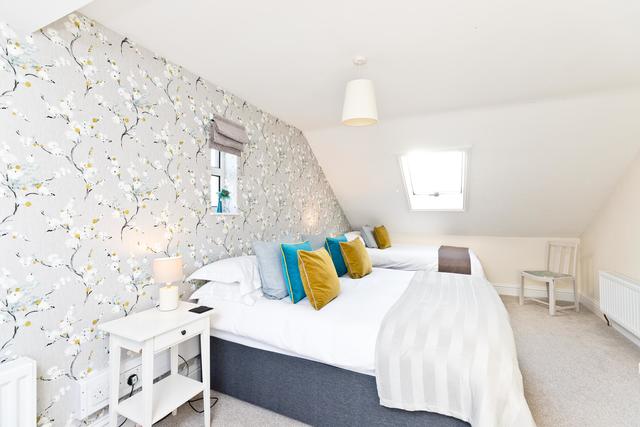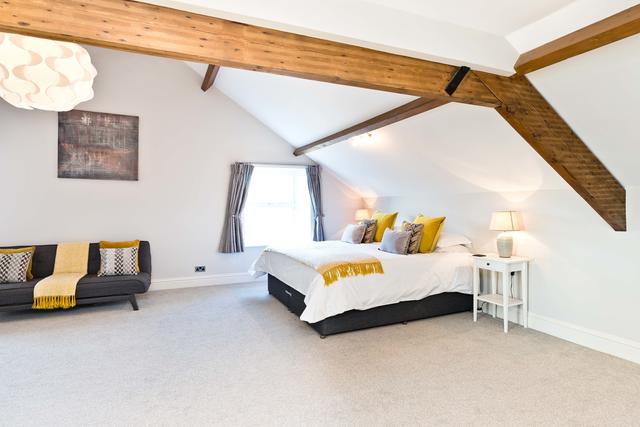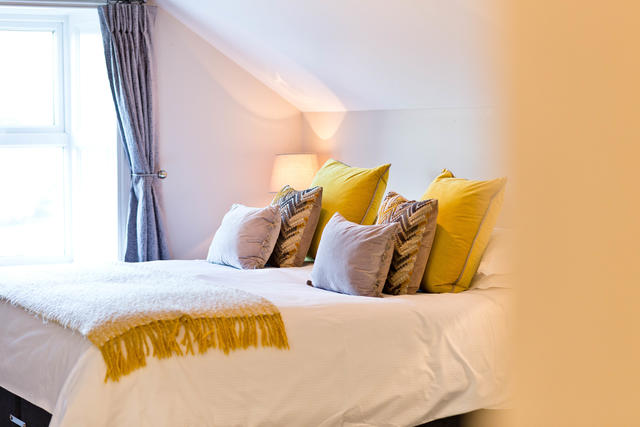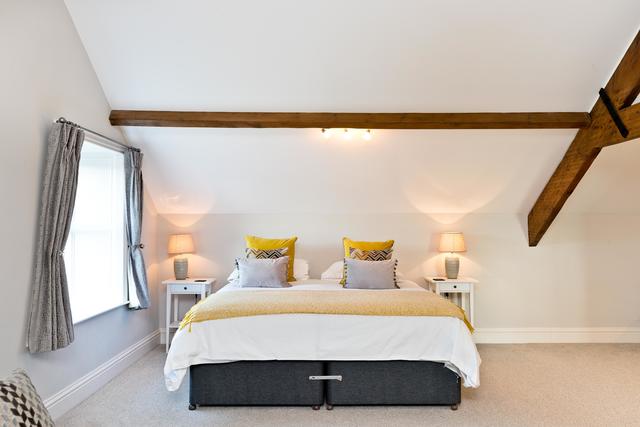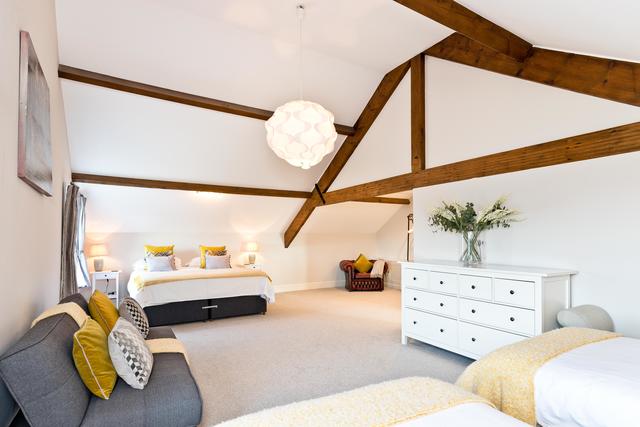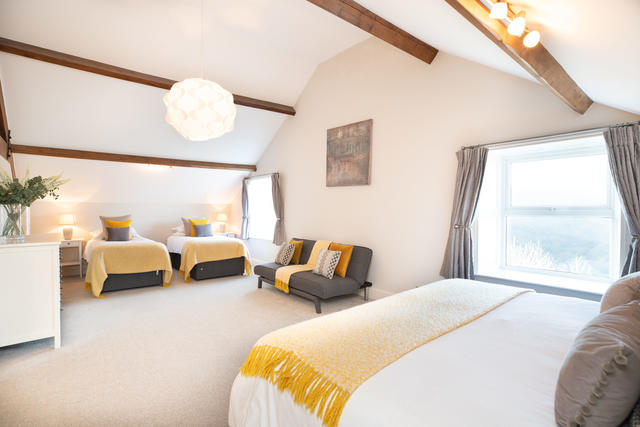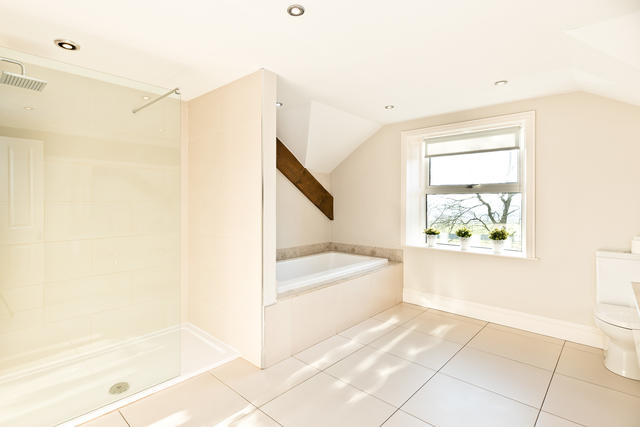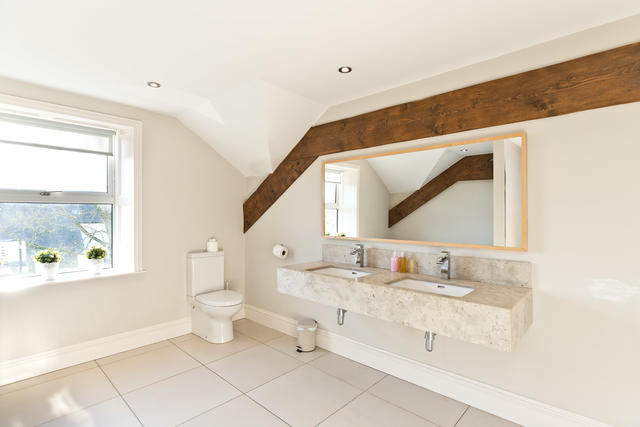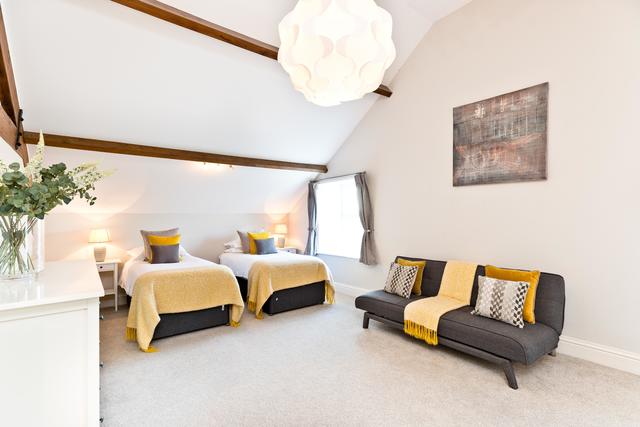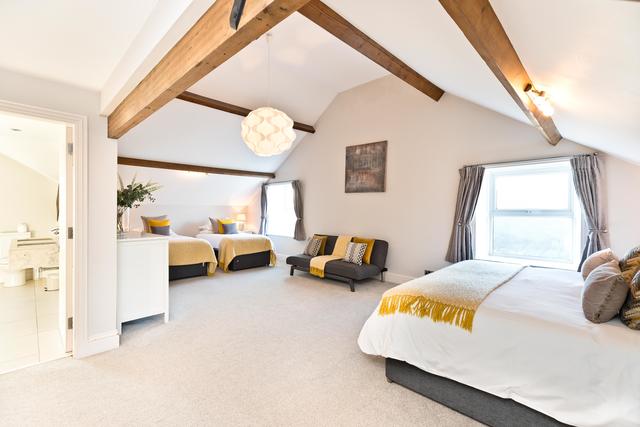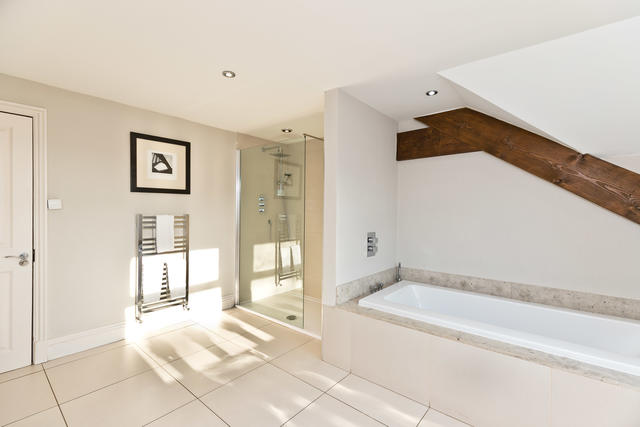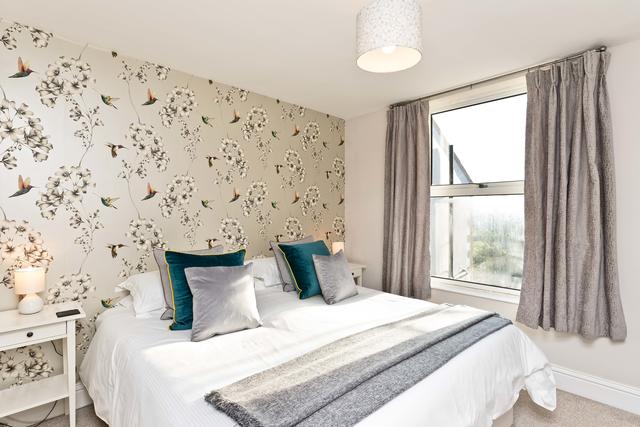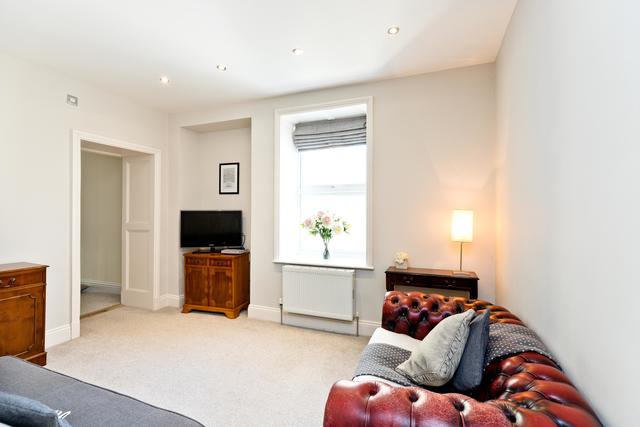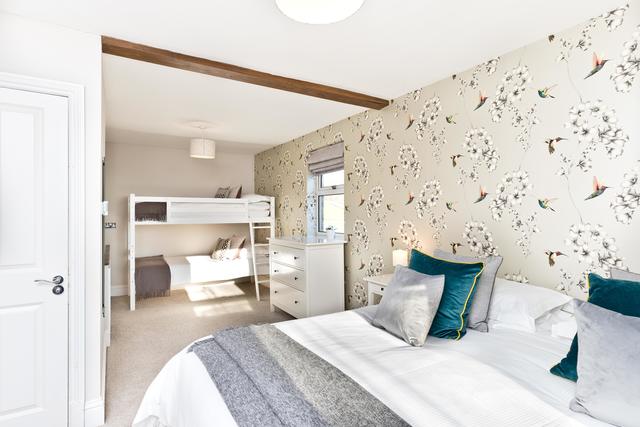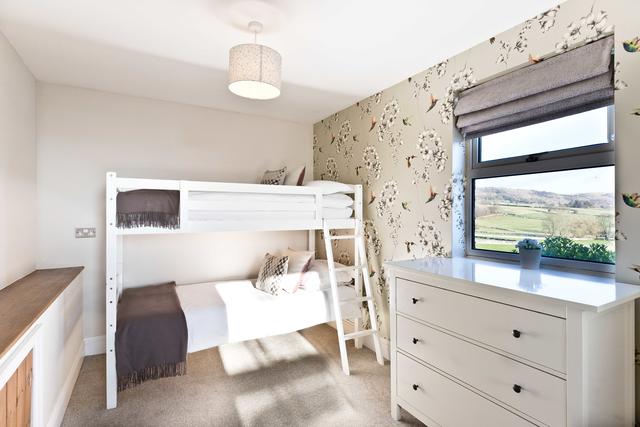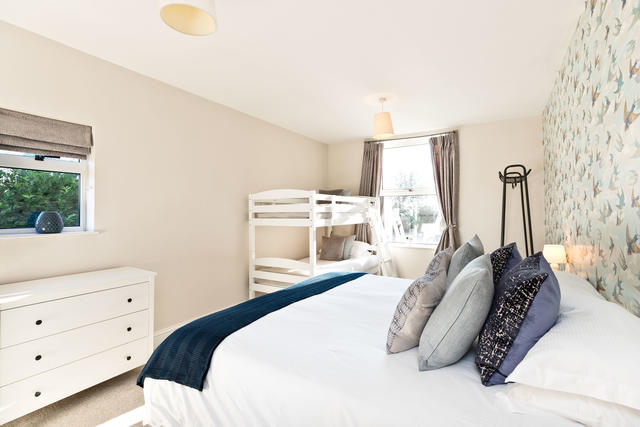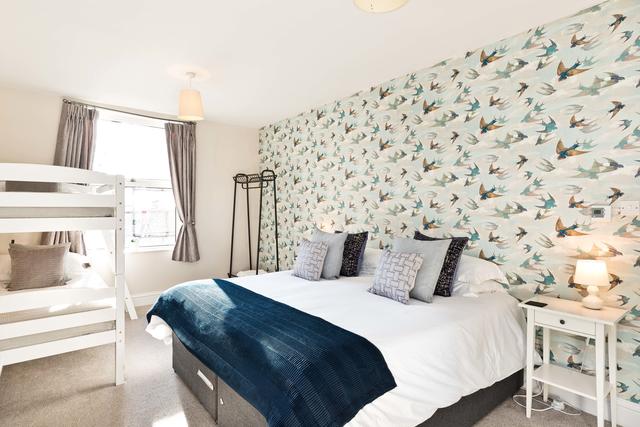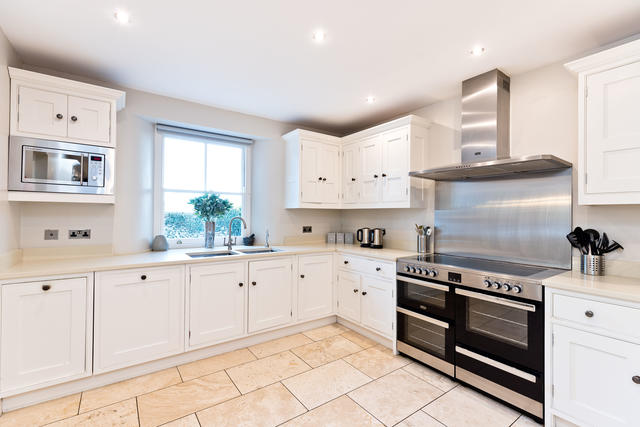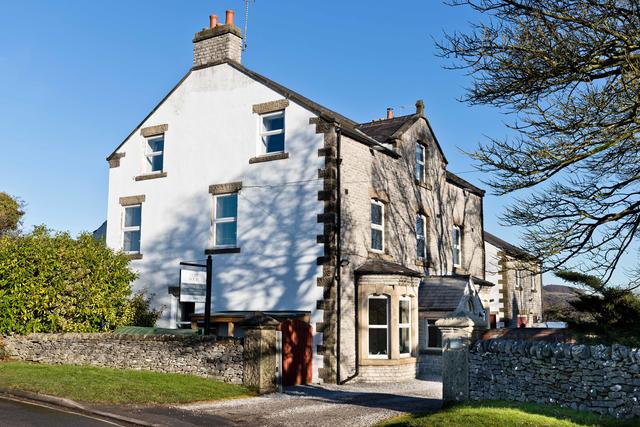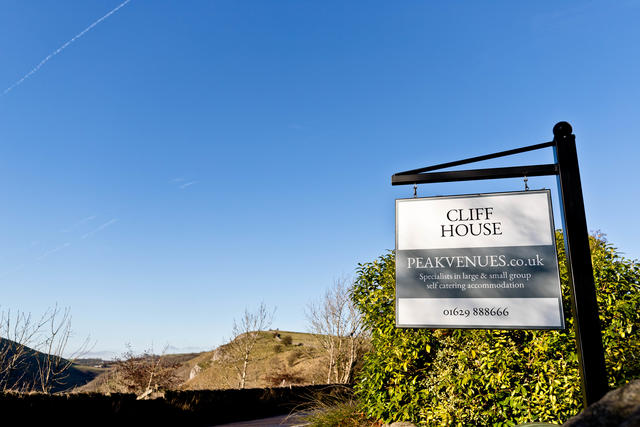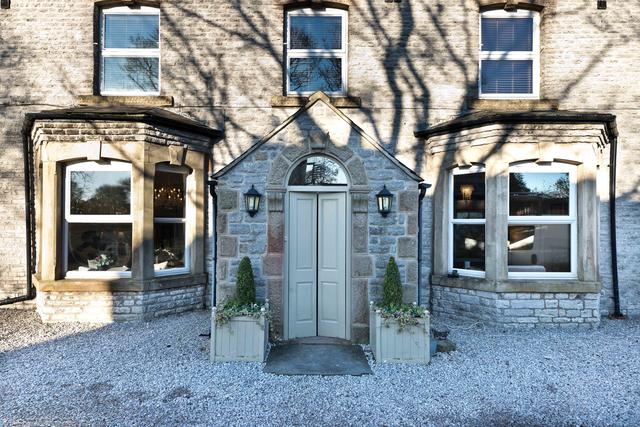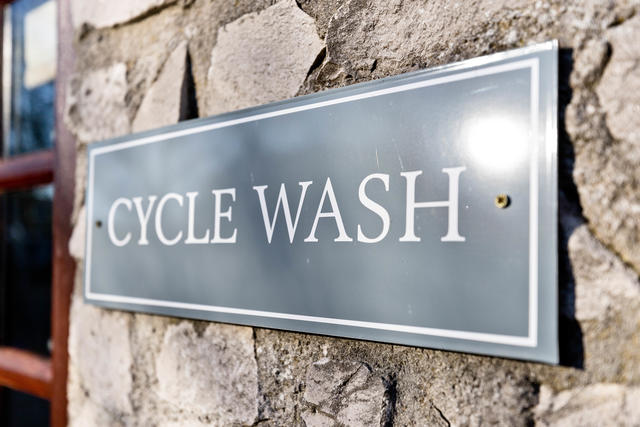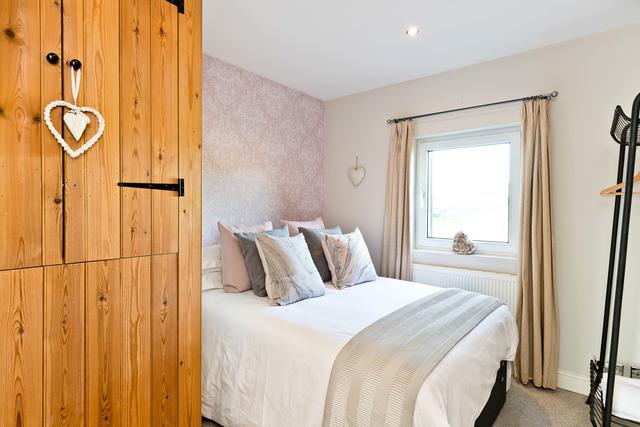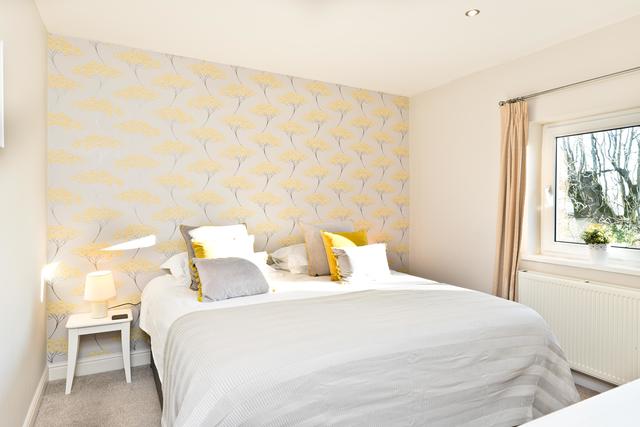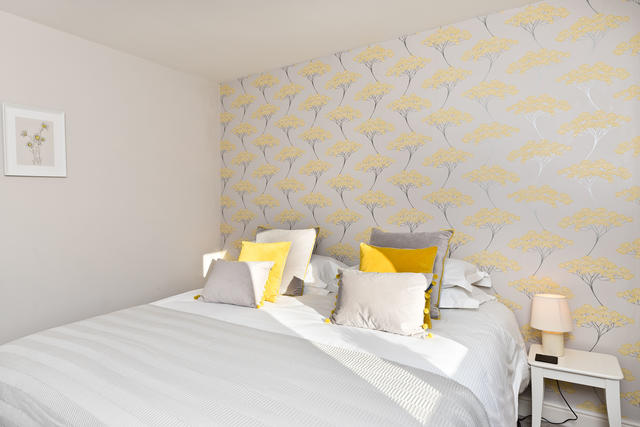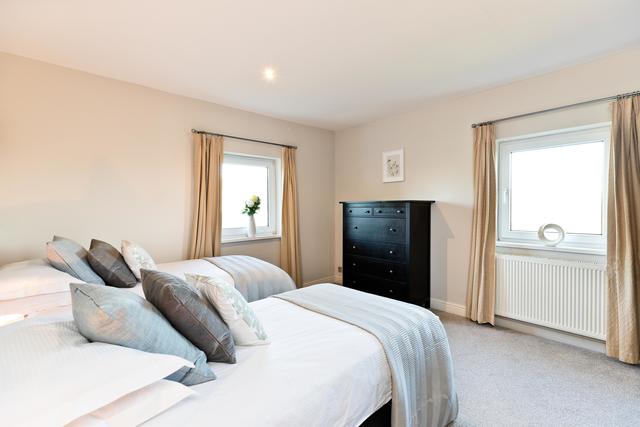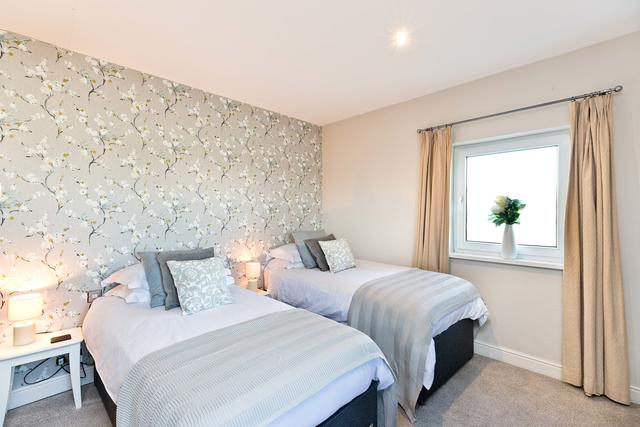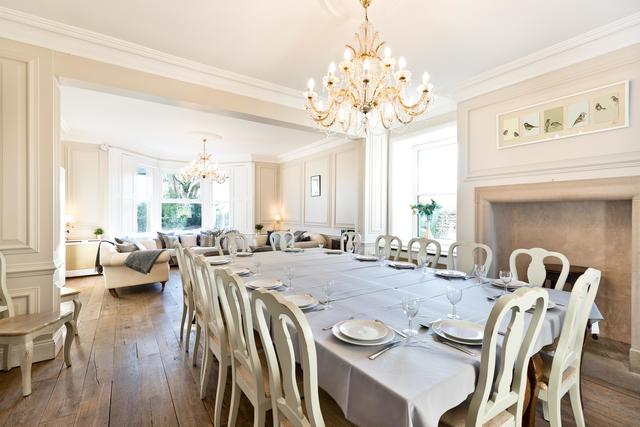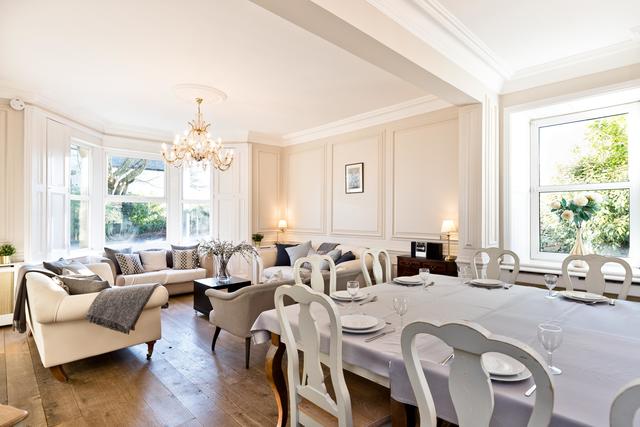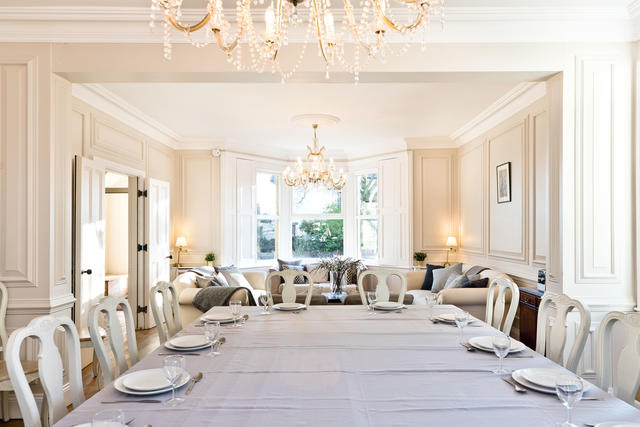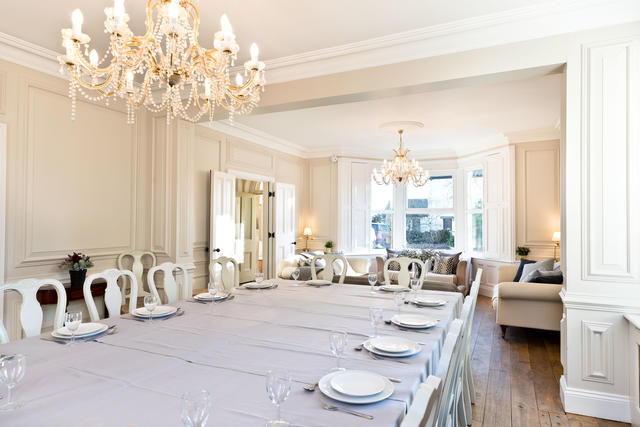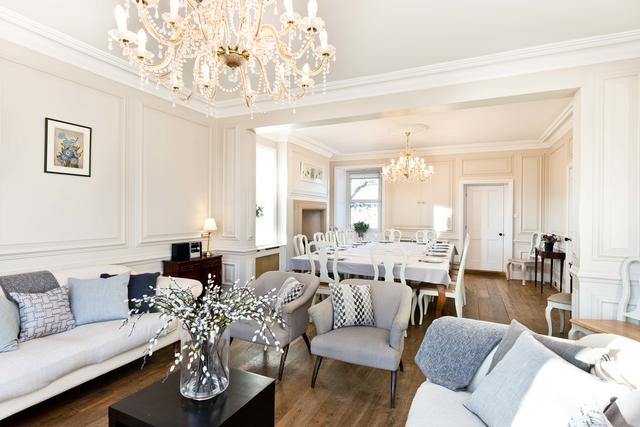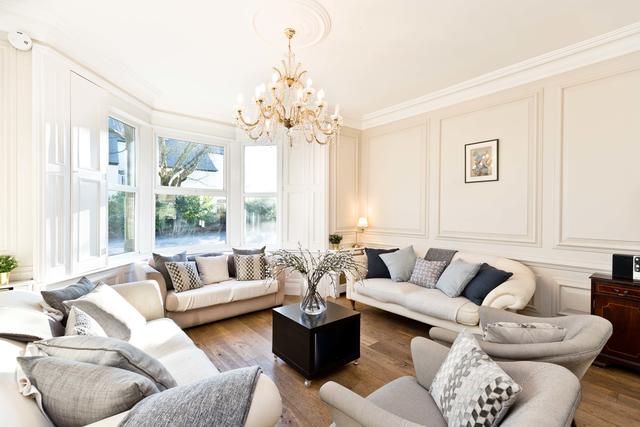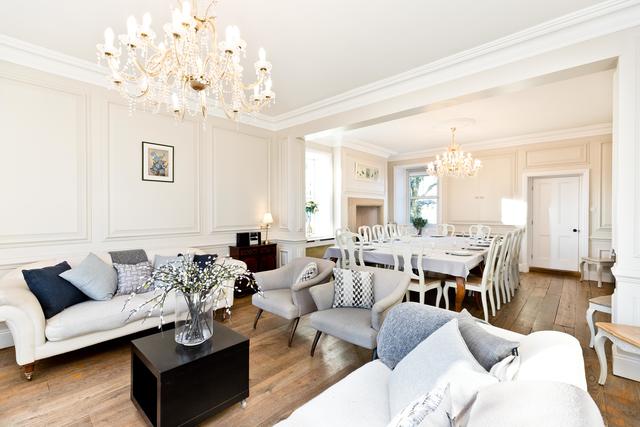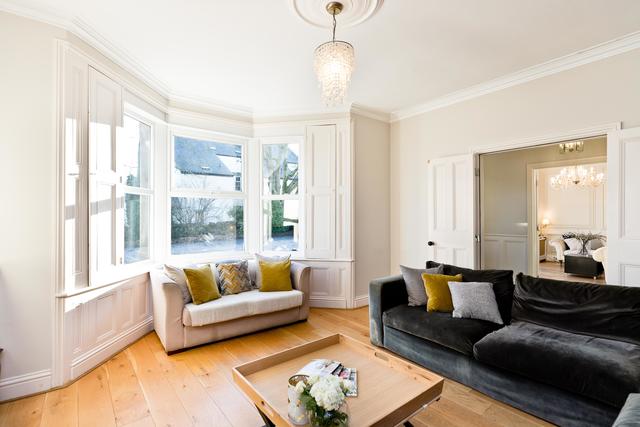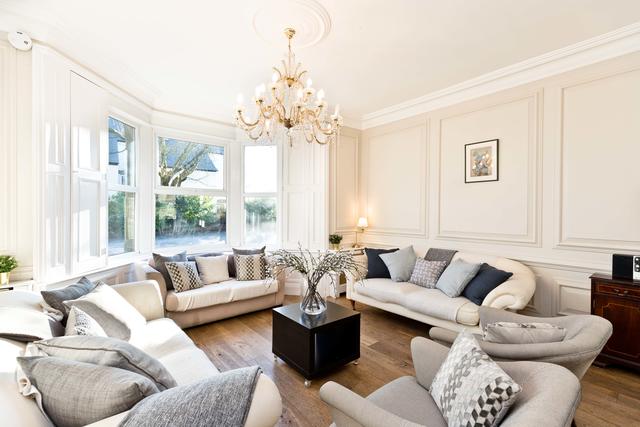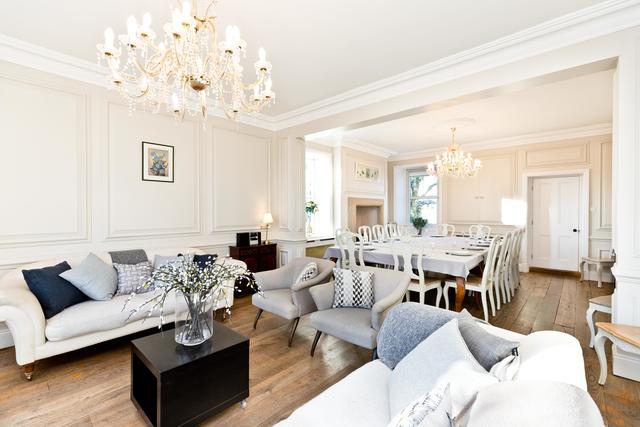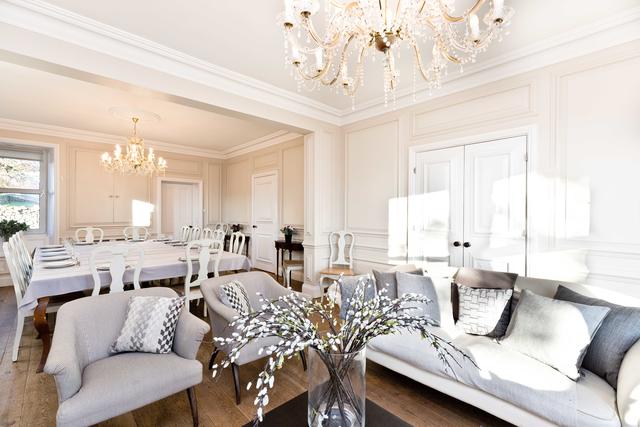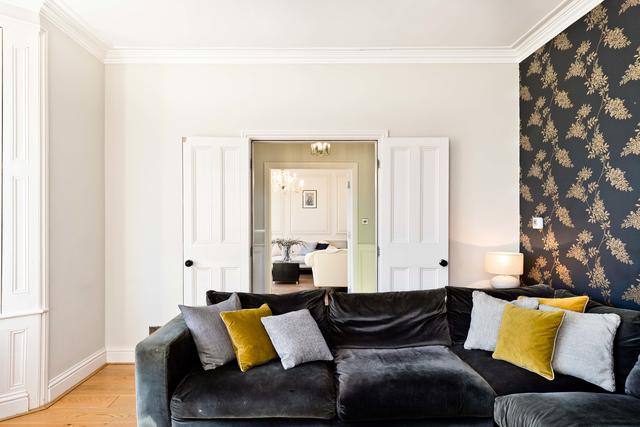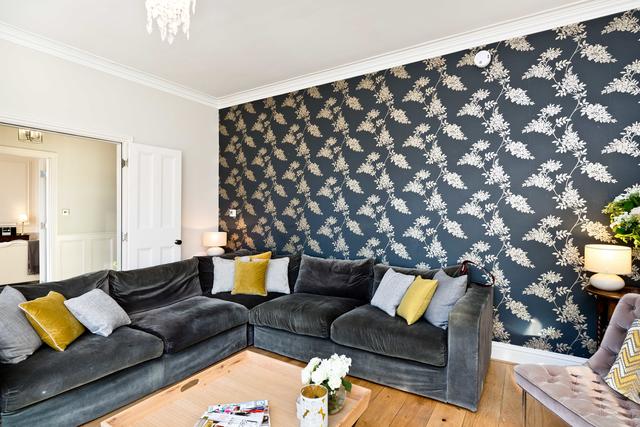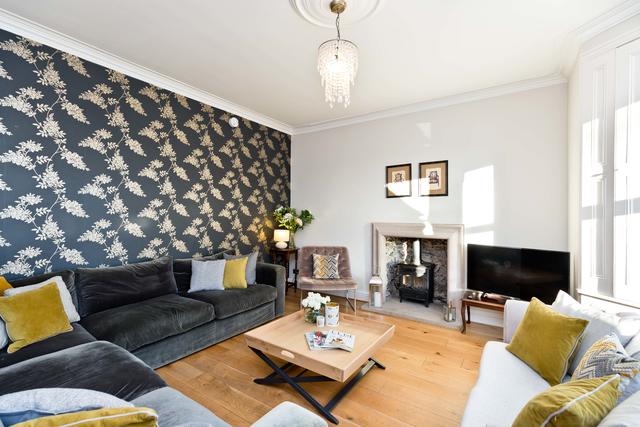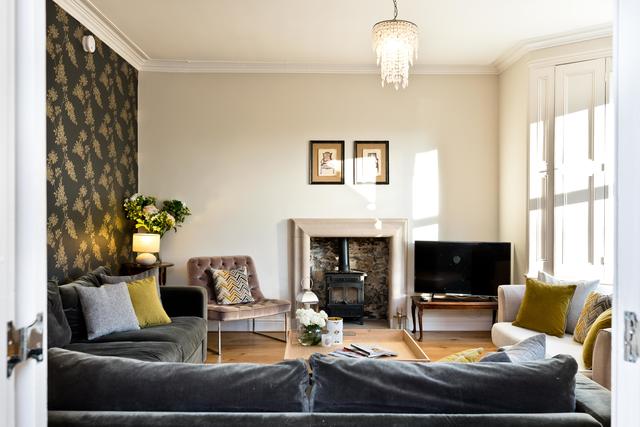 How To Find Us
Directions
The address of Cliff House is:
Monsal Head,Nr Bakewell,Derbyshire,DE45 1NL
Approx GPS coordinates of the property are:53.241763, -1.724295
Use 'What3Words' to find exact location: ///snoozing.download.excellent Download the 'App' here: 'What3Words' 
Directions to Cliff House by car from Bakewell (approx. 7 minutes):
Follow signs to the A6 (Buxton Road)- continue along this for 1.3 miles
After 1.3 miles, turn right onto A6020 (signposted Ashford-in-the-Water, Great Longstone, Monsal Head)
After 0.1 miles turn left onto B6465 (Greaves Lane)- just before the corner shop, opposite Ashford Arms
Continue for 1.5 miles (you will go past Monsal Head Hotel and a carpark on your left)
Approx 100m the destination will be on your right (small sign with 'Cliff House' on- after Castle Cliff)
You have arrived at Cliff House!
Directions to Cliff House by car from Buxton (approx. 25 minutes):
Follow signs to the A6- continue along this for 12 miles
(IGNORE the first signpost to Ashford-in-the-Water after 10 miles next to River Cottage B&B- continue further for 2 miles)
Turn left onto A6020 (signposted Ashford-in-the-Water, Great Longstone, Monsal Head)
After 0.1 miles turn left onto B6465 (Greaves Lane)- just before the corner shop, opposite Ashford Arms
Continue for 1.5 miles (you will go past Monsal Head Hotel and a carpark on your left)
Approx 100m the destination will be on your right (small sign with 'Cliff House' on- after Castle Cliff)
You have arrived at Cliff House!
Floor Plans
To view or download the floorplan for this property click here.
Viewing PDFs
The file is in PDF format so you'll need a PDF viewer, such as Adobe Acrobat, to view them.
Guestbook
The following comments are taken straight from the guestbook we keep for Cliff House. Verbatim.
Bebbington stayed in September '21
Hi just to say thanks for a fabulous stay at Cliff House. To advise we used The Dinner Party Company on Tuesday evening and would thoroughly recommend David and his team, the food and service were both outstanding and great value for money.
Moss stayed in December '19
Thank you very much. We had a wonderful stay, the house was perfect and very well equipped. Will definitely be recommending. Thank you for arranging this all for us at short notice, great service.
anonymous stayed in November '19
Excellent, swift, professional service.
Cresswell-Maynard stayed in November '19
We've just had a wonderful weekend at Cliff House! Thanks so much it was great.
Ikea stayed in November '19
'Was really great! The venue is amazing, great service from the owner/company when it comes to cleaning, early check in and food delivery. Highly recommended!' Many thanks for all your help and we will certainly keep you in mind for any future enquiries.
Seb stayed in September '19
I wanted to take a moment and thank you again for arranging our stay at Cliff House. The house was everything we could have wished for with a great meeting spot around then dining table, amazing kitchen where we cooked together and some lovely sofas to sit down with a beer afterwards. We achieved our goals for the strategy days and really enjoyed our stay! Going forward we have no hesitation whatsoever to recommend this venue, and the other Peak Venues, to our clients and I will be sure to share the next suitable enquiry with you straight away. Not that we had any doubts to begin with! 😊 I look forward to working with you guys in the future. Very best wishes,
Anonymous stayed in July '19
We thoroughly enjoyed our time at Cliff House. Thank you so much for all the help in making it a great visit.
Cruse stayed in June '19
We had a wonderful stay, the house was perfect, thank you!
Curtis stayed in May '19
We had such a wonderful week. The house is lovely and the location is superb! Everyone had a great time.
Morris stayed in May '19
We had a fabulous time at Cliff House. I just love coming to the Peak District.
anonymous stayed in March '19
The check in went very smooth and the house was clean and the amount of crockery etc was fantastic. They layout of the house is perfect for families. The noise is very well maintained. Overall a great family stay. As always great customer service from the team. Thank you for adding valuable memories to our family holidays.
Pitt stayed in October '18
We had a fantastic weekend and will recommend the house to our friends! We also had a great Sunday lunch at the Monsal Head hotel for 40 people. They were very accommodating and we were well looked after.
Ward stayed in July '18
We had a glorious time at Cliff House!
Navin stayed in May '18
I just wanted to say a massive thanks to you all for making our stay at Cliff House last week so easy to achieve. It is wonderfully refreshing nowadays to find a company who respond to emails quickly, answer all your questions and are as helpful as possible. Thank you for letting us visit the venue on three occasions before the week. It really helped with our planning and for patiently showing us around five other properties before we made our decision. Though once I saw Cliff House the decision was made. The house is superb and the views to die for. Can I also say a massive thanks to Joanne the housekeeper who was so very helpful on our visits. We feel that she is now a friend. You are a superb company. I have and will recommend you to anyone seeking a similar venue. Good luck for the future.
Morris stayed in May '18
Cliff House is our favourite Peak Venues house to date. Location is amazing. The decor is beautiful and was admired by all our party.
Anonymous stayed in April '18
We enjoyed a very large family gathering, the age group ranging from 2yrs to 79yrs and a multitude of inbetweenie ages. Without exception, a great time was had by all. The facilities enabled every age group to "do their thing". We were short of nothing, the premises were beautifully maintained, very clean and in no way lacking. I have no hesitation in recommending this venue to wide age range family groups.
Feaviour stayed in March '18
It was a wonderful stay and beautiful venue - everybody loved it!
Hallett stayed in February '18
Our family group had a great weekend and the house was very comfortable and well equipped. We had some great walks and were lucky enough to have snow during our stay which was beautiful. We had wished we were staying all week!
Keeton-McGinley stayed in January '18
Just wanted to say that Cliff House is amazing! We had a fabulous time there, everything about the house is perfect and the attention to detail is second to none!! I have already recommended the house to my employer as a great corporate events place too. Thanks again for making the process of organising a hen weekend for 22 people so easy! Your info sheet was invaluable. We used Dandelion events (fab) and Gourmet Express (Emma is a fantastic Chef) and My Personal Sanctuary who I also definitely recommend.
Child stayed in January '18
We really enjoyed our stay in Cliff House. Everything was very straightforward and well organised and the house was extremely comfortable for us.
Berry stayed in October '17
Thank you very much. We all had a wonderful weekend. The house and location were perfect and the information that you sent us prior to our arrival was spot on, thank you.
Hinchliffe stayed in August '17
Thanks guys, We all had a great weekend.
Wiles stayed in July '17
We had a wonderful time at Cliff House. Everyone said it was the best weekend we have had. We have been doing these weekends all together for 32 years now so some accolade! Thankyou for having such lovely houses!!!
Salmon stayed in June '17
We had a great time thanks! I have already recommended Peak Venues to several others!
Longster stayed in June '17
Thank you very much, we all had an amazing time at Cliff House.
Townsend stayed in June '17
Thanks for your email and thanks too for the use of the Crewe and Harpur. There were 26 adults there over the weekend and, for all of them, the venue exceeded their expectations by some distance. Thanks again. I shall book another of your properties in the future.
Buxton stayed in June '17
We had a lovely week at Cliff House and for once at Spring Bank Holiday the weather was good. The house is very nice and very well equipped, we all had a great time
Corporate Guest stayed in May '17
Everything went really well, the caterers turned out to be The Royal Oak at Hurdlow – top notch food and service. The location was also incredible, and both of the activities were fun and well-run. I would seriously recommend everyone and everything we came into contact with in those 2 days! Thanks so much for getting the ball rolling. Will be in touch as soon as I have something else to plan :)
Bowman stayed in May '17
Thanks for your email- we had a lovely stay at Cliff House - and also would like to officially pass on my thanks to Jo [housekeeper] for all her help, and also other Jo who came on Friday to clean . Lovely ladies and a real asset to your business!
Waring stayed in May '17
I can't express enough what a wonderful time we had. The house was perfect for a small wedding and our guests could not believe how beautiful the views were. Jo the house keeper was so helpful and is an asset to your company.
Mason stayed in May '17
Thanks very much - we had a fantastic weekend.
Pott stayed in April '17
I just want to take this opportunity to thank you and your team for renting us Cliff House. The property was perfect for our purposes, and the house keeper Jo was a star and on hand for a couple of pool table related queries!
Bell stayed in April '17
We enjoyed our stay at Cliff House as usual, we had a great time and David Wakefield of the Dinner Party company supplied a superb dinner on Sunday.
Millington stayed in March '17
Thank you for this. We had a great time and the weather couldn't have been better. What's more we introduced 14 people to Derbyshire who hadn't visited before and they all loved it!
Strefford stayed in March '17
Many thanks again for a great stay, we had a wonderful time again at Cliff House.
Meijer stayed in March '17
We had a great time!
Mackenzie stayed in February '17
We really enjoyed our stay at Cliff House.
Matthews stayed in January '17
Thank you - we all had a wonderful time at Cliff House. Thank you so much for accommodating our last minute request for the extra space. I was really impressed with how quickly you had someone over to speak to us
Lowe stayed in December '16
Thank you, my guests and I had a lovely weekend & I'm sure some, if not all of us would love to return to Cliff House in the future, a lovely house in a great location
Rainford stayed in December '16
We have returned from a family party weekend, part birthday celebrations and part pre-Xmas get together and an amazing, happy, joyful and wonderful time it was. Cliff House was the perfect backdrop for the festivities, it was warm, spacious and very well equipped. Ages ranged from 10 to 80 years of age and we all felt at home and comfortable from the word go. Peak Venues were very helpful from the initial enquiries and very patient with my questions and doubts which were completely unnecessary. A great time was had by all !!
Youatt stayed in November '16
We had a great time thank you. Please pass on our thanks to the housekeeper who was incredibly helpful - even picking up our birthday cake from the next village! Thank you also to your team who were very helpful. It really is a beautiful house in a stunning setting.
Wong stayed in October '16
Thank you for your email - we had a wonderful time at the weekend! I would also like to say how fantastic Judith and her team from Strand Fine Catering were - a big shout out for them when people ask for catering recommendations would be great - Judith stood out so much compared to the other companies I spoke to and the food and service were absolutely excellent.
Marsh stayed in September '16
We had an absolutely amazing time thank you – the house was everything we expected and more.
Roberts stayed in September '16
We had a fantastic weekend. The house is wonderful and all the rooms were perfect. It was great to have such a well stocked kitchen and you have thought of everything one could need to entertain a large group very comfortably. It was also lovely having many ensuites.
Fox stayed in September '16
We loved the house. It was our favourite yet out of the three we've stayed in. The location was just brilliant with the views and walks on the doorstep and it was laid out in a way that really worked for us. I don't suppose you feel like branching out into the south do you? We love your houses but the drives are a killer!
Holdgate stayed in August '16
We thoroughly enjoyed our visit to Cliff House and were amazed by the wonderful views and beautiful house
Hobby stayed in August '16
We had a thoroughly splendid time.
Dixon stayed in July '16
We had the very best time at Cliff House, it made our weekend perfect.
Rich stayed in July '16
What a lovely house! It went beyond our expectations. Looking forward to staying with Peak Venues on our next trip.
Barry stayed in July '16
We had a great time at Cliff House - everything was excellent.
Schofield stayed in July '16
We thoroughly enjoyed our weekend at Cliff House and Jo the housekeeper was a lovely welcome and farewell for our stay, wish we could have spent a week there!
Mould stayed in June '16
We had a fabulous weekend and would like to thank the team for making everything from booking to arrival run so smoothly. The house was beautiful and met all my expectations. Less rain would have been perfect, but thats a British summer for you!
Morgan stayed in June '16
We thoroughly enjoyed our stay at Cliff House and, for most of us, our first visit to the glorious Peak District.
Franklin stayed in June '16
Thank you for a lovely stay
Daley stayed in June '16
Myself, and 25 other ladies, have just spent a wonderful weekend (3/5 June) at Cliff House for a Hen Party Weekend. I'm writing to say how much we enjoyed our stay - the house was beautiful and extremely comfortable. Everyone was very impressed. Lovely big rooms with excellent facilities. Very comfortable beds with beautifully soft, white bed linen - felt very luxurious! The huge kitchen had all the cutlery, crockery and equipment we needed, and more. We went into the garden to drink Prosecco on the Saturday evening and have a picnic on Sunday lunchtime. The stone steps down into the sunken garden may be a problem for some people, but we were fine. I cannot speak highly enough of this beautiful house - and the views are absolutely stunning! The house is ideally situated. Would love to return - fabulous! I shall never forget my daughter's Hen Weekend - and neither will she. Highly recommended!
Engall stayed in May '16
I would like to say we had a lovely time this weekend and were very pleased with the house and the surrounding area.
Reilly stayed in April '16
We had another wonderful family reunion at Cliff House
Mitchell stayed in April '16
Thank you, we had a great time at cliff house, it was very comfortable and well appointed and was enjoyed by all. By the end of our stay it really did feel like home.
Purcell stayed in April '16
We had a lovely time, thank you
Ruygrok stayed in April '16
Thanks Cliff house was fantastic- we really enjoyed our weekend.
Goldstraw stayed in February '16
Thank you we had a fab time the house is wonderful
Owen stayed in January '16
It is a lovely house in a beautiful location.
Whelan stayed in November '15
We had an amazing weekend thank you
Wright stayed in November '15
Our weekend at Cliff House was wonderful. The house is as beautiful (or even more so) as it looks on the website, every room well furnished and none too small or awkward. Out of our large group, everyone loved it. Also it was a practical house e.g. The kitchen is well stocked, there are good coat hooks etc. It was also nice to get the personal greeting from the housekeeper and to be given her number and reassurance that she was nearby. In the run up to the event all your mails were helpful, and every time we phoned the office we got friendly and helpful service. Also the details in things like the room plans really helped as well as the equipment list: for such big numbers it was good for those catering to really know they would be able to deliver the planned meals unlike in a cottage for less people you could more likely improvise if something was missing.Overall, we are really delighted. We had a great family get together in a beautiful house, that suited both those who wanted to chill out around the house as well as those who wanted outings. Delightful.
Gray stayed in November '15
We had a fantastic weekend at Cliff House on the 13/14/15th November. The house was perfect for the 22 of us, very comfortable and a superb position at Monsal Head. The view from the Master bedroom was amazing. The weather was not great but that didn't interrupt our enjoyment. We still walked, golfed and visited Chatsworth and Bakewell The kitchen was well equipped with plenty of crockery, cutlery and glasses. We will look at your other properties for a repeat next year
Ramsay stayed in October '15
Thanks to everybody for preparing the house for our stay. Everything was perfect.
Watson stayed in September '15
A huge thank you from all that stayed at Cliff House it was received extremely well. As we do this every year and this was our 10th year, what was noted was how organised the house was. Thank you again and we shall recommend you in the future.
Lambert stayed in September '15
I have to say, we had the most amazing time this weekend at Cliff House – it utterly exceeded all expectations, it was an amazing venue, and the weekend could not have gone any better ! There was plenty of space so we didn't feel like we were on top of each other, and the kitchen was large enough to accommodate everyone for breakfast – at no point did we feel cramped. The split of the living room, plus sofas in the dining room also worked very well – the boys were able to watch the rugby and the girls could sit and chat in separate rooms without cramping each others style !! And the location was amazing – the views were fabulous, and there is the pub up the road where we had tea on Sunday eve before going home, and also made use of the beer garden on Saturday afternoon in the glorious sunshine after our walk. We loved it ! I would like to think I will be back at some point.
Reilly stayed in June '15
We had another wonderful family reunion at Cliff House and will have no hesitation in booking again next year
Redfern stayed in June '15
Thank you very much, we had a great stay with a wonderful wedding at Thornbridge Hall.
Vekaria stayed in June '15
We had an amazing weekend thank you for letting us stay, everything was perfect.
Celine stayed in May '15
Good morning, I just write to give some feedback about our stay at the Cliff House between the 13th of May and the 18th of May. Everything went well and everyone in the group really appreciated the place. The landlord was very friendly and helpful during our stay. The information you gave us about walking trips around the house and the activities available was also very helpful. In particular, we went to Go Karting and horse-riding (Tissington Trekking Centre). I also would like to acknowledge that we had food catered by Strand Fine Catering and they did a very good job. They were very friendly, punctual, organised, and the food was very good. Thank you very much for helping me regarding the accommodation and for providing a lot of information.
Hearnshaw stayed in April '15
We had an amazing time. Everyone said how comfortable they were and how lovely the rooms were. En-suites, fabulous, Lovely and warm
Aitchinson stayed in February '15
We really enjoyed our stay at Cliff House at the weekend. Everyone was very impressed with the standard of finish and the space the house offered to such a large group. The setting is beautiful and was ideal for us going to Wildparkderbyshire and Alton Towers. Yourselves and Katie have been great to deal with, very informative, organised and prompt. It's been a pleasure to use your company, I'm already recommending you to friends and hope to use you myself in the future. Thanks again,
Higgs stayed in December '14
I have already put my review on Trip Advsior (5 stars) loved the house and the surrounding area. The whole booking process has been so easy and it was a pleasure dealing with you, will definitely be using you again.
Lacey stayed in December '14
Dear Justin and the team at Peak Venues, We had a brilliant weekend at Cliff House, and the venue was loved by everyone in my group. Thank you to all of your team for sorting the weekend out for us and making sure that the house was set up as we needed. It was a perfect venue.Thanks ever so much again.
Robinson stayed in November '14
I just wanted to let you know we had an absolutely fantastic time in Cliff House last weekend. It is a beautiful house, totally fit for purpose. The kids loved running round it which meant the adults were free to be adulty! I would love to return at some point in the future. We'll have to find another occasion. I thought the communication and helpfulness from Peak Venues staff was excellent and very friendly.
Croft stayed in October '14
We had a BRILLIANT weekend! One of the best ever and we have been having our gathering for 14 years! The house exceeded expectations as I said, the photos did not do justice to the size of it and how well it all flowed. A really happy party. The kitchen was much better equipped than many we have stayed at....only thing I would say is a much bigger stash of tea towels for drying up would have been great as we got through them so quickly! Look forward to hearing from you, all v best wishes Kate
Ramsay stayed in September '14
Justin and staff, our family had a fantastic three days at Cliff House 19th September 2014. The house was perfect and the walk on the Monsal trail was brilliant. Everybody was catered for and the kitchen facilities were ideal for such a large group. Thank you and your staff for such attention to detail, advising us on walks to take and pubs to visit, also for making our stay so relaxed and trouble free. We will look at your other venues for next year. Kind regards Ramsay family
Rose stayed in September '14
I would like to say on behalf of our company we had a wonderful time at Cliff House and would highly recommend it to all parties looking for a venue with high standards and great value for money. The location was amazing with such beautiful sites including the dairy cows next door.
Bloom stayed in April '14
I can't thank you all and your whole team's efforts enough (including cleaners, gardener and Rachel). Cliff House is a fantastic facility in a fabulous location and was absolutely spot on perfect for our four day long big six-ohhh family and friends celebration. We had the best possible time, self-catering for 30 people from age 4 (best hide and seek ever) to 70 (led the impromptu morning Tai Chi sessions on the lawn). Some drove, some arrived by train or by train and bike along the trail. Fantastic location for pootlers, walkers, sight-seers (Haddon, Hardwick, and Chatsworth all visited) road cyclists and off-road cyclists. Even the weather was good to us. Monsal Dale is fabulous - spotting orchids and watching dippers feeding their young by the waterfall was a rare treat for some of the city folk. The houses are beautifully set-up and immaculately clean. Opening the kitchen cupboards and finding a wealth of clean shiny plates, glasses, cups, cutlery and cooking implements is such a mood setter. Having Waitrose turn up early and be let in before we arrived and off-load the biggest food-shop ever into the fridge and onto the tables just set the scene for a series of formal dinners and informal breakfasts and lunches. Having sufficient tables and cloths for a sit down meal of thirty was fab. And even the egg-cups served as tea-light holders to provide candle lit meals From the first day I contacted you until now your email chasing me so you can pay back the deposit it has been the very best experience
Carter stayed in March '14
The house is very well setup for that number of people and everyone thoroughly enjoyed it. If the opportunity presents itself we would use Cliff House or another of your properties again. We also had the food from Scoff on Saturday night, it was fantastic. Thank you for all the information and details provided to me beforehand.
Ridout stayed in February '14
We had a fabulous weekend at Cliff House thank you very much. What an amazing place and the most incredible views - we couldn't believe our luck! Sunday lunch at the Royal Oak was great as well. Many thanks also for your help retrieving my niece's teddy!
Anonymous Corporate Review stayed in January '14
I just wanted to say that we had a fantastic time at Cliff House. It was a perfect venue for holding a meeting; so much more effective and positive than being cooped up in a hotel for 2 days! Being in a house together made the meeting feel less formal so, after a walk on the Monsal Trail, the team were relaxed and ready to participate. The room was excellent for holding a meeting in, so much natural light and feeling of grandeur! Opening the cupboard meant there was no need for a projector screen so makes it less cluttered and again less formal. In the evening we went to The Packhorse (as you suggested). The food and beer were great and then we all headed back to the house where the kitchen was more than big enough to socialise in together (rather than being back in the main room where we'd been all day). One of the other UK divisional managers has already said he will book with you too for his meeting and we will continue to spread the word throughout the company. I also took your advice and went for a run early in the morning on the Monsal Trail. It was a bit spooky running through the unlit tunnels when my head torch just reflected back on the fog! We'll be back, loved it
McKenna stayed in November '13
This is the second time I have rented a house from Peak Venues and I wasn't disappointed. We were a group of 21 friends travelling from all parts of the country to celebrate my husband's 40th birthday. The accommodation perfectly suits big groups who want to cook, eat and socialise together. The house is beautifully and tastefully decorated feeling luxurious yet practical. The kitchen is kitted out to cook easily for 20 plus people and the dinning area allowed us to eat comfortably together. The house is located in a beautiful part of the country, well placed for walks, fantastic real ale pubs and pubs that serve a great Sunday lunch. It is a pleasure to book with Peak Venues, always efficiently responding to emails, responding to queries and offering useful advice. Their customer service goes above and beyond. I would not hesitate to book Thornbridge Manor or any house owned by Peak Venues again. IN fact this would be the first place I would go to to find a big house for a big group wanting to enjoy a weekend away.
Cubley stayed in October '13
I'm not really sure where to start. The whole weekend was perfect. We had a group of 28 friends, all adults. 20 in the main house and 8 in the cottage next door.The propert(ies) are in their own grounds, with a lovely little garden area set out with tables and chairs. The first thing that strikes you as you enter in the sheer size, lovely high ceiling and lots of space. The main room is set out as a lounge and dining area, there is also a separate lounge with tv and a lovely kitchen at the back. The kitchen was very well equipped in terms of equipment, nice large cooker and work tops, loads of crockery, glasses and cutlery. There was 28, of us, 14 couples, and we never ran out of anything. The bedrooms in the main house are well presented, clean and have stunning views. There are a mixture of types of room, some suitable for families of 4 etc. Most of the rooms are en-suite, some had showers and a couple with baths, not just ordinary baths but beautiful standalone baths. The main master suite on the top floor overlooking the viaduct and down the dale was simply stunning, and the views are on par with the best views I've ever seen (and I've travelled to a lot of countries globally!). The cottage next door had three nicely presented bedrooms, beautiful luxurious bathroom with large shower and standalone bath and the open plan lounge/kitchen worked well, although we tended to spend time in the main house. We had caterers in for the Saturday night and all we had to do was set up the tables in the format we wanted. There was two big wooden tables and additional fold up tables that we could use and we managed to get 28 people all seated at the same time with space for the waitresses to get around. This was one of the highlights of the weekend. The actual location could not be faltered, across the road is the Monsal Trail and enough walking to keep the most ardent rambler happy. We were a bunch of friends who don't mind a walk if there is a pub at the end of it, so not serious walkers, but for each walk we went on we either ended at a pub (across the road or another around the corner and down the lane) or we selected a route where there was pub half way round. Would be back there in a shot and would thoroughly recommend. Simply perfect
Wright stayed in August '13
Firstly we would like to say thank-you, what a great weekend we spent at Cliff House, it was the perfect location for my 40th birthday celebration with our friends and all the kids. Everyone loved the house and we managed to at least start our mini-festival themed party with a bbq in the garden on Saturday night before the rain came down! The thing I love most about the house is the way it is so beautifully styled throughout, yet instantly relaxing as you walk through the door, it had this effect on everyone! We cant think of any suggestions for improvement for Cliff House, everything we needed was provided, my mum suggested a zip wire from the house to the viaduct would be handy, not sure how she'd get back up though? :-) We'll certainly be looking at your group of properties for future events and several of our party will be looking at options themselves am sure. It's opened up our eyes to the beauty of the Peak District and how close we are.
Higgins stayed in August '13
Firstly let me say the family loved the house and its location. We tend to move round the country with our annual family holidays but we shall certainly keep you on the list for a revisit. The beds were great, everyone was telling us how comfortable they were. Loved the flexibility that the various rooms allowed. Bathrooms were a wow! Thanks for a great holiday and please thank the staff who looked after us both in arranging the booking and during our stay.
Roy stayed in July '13
We had a wonderful time at cliff house this weekend, and couldn't fault the property at all. We do a reunion weekend every year and everyone agreed this was our best one to date, so am sure we will be back. I have also passed the details to another friend who is looking to arrange a family weekend, so hopefully they'll come your way too.
Argos Store Development stayed in June '13
I would just like to thank you all so much for a wonderful stay in Cliff House. We all had a fabulous time and were so impressed with the house, location and all of the facilities provided. You have been extremely helpful with all the arrangements, very accommodating and made it an incredibly stress/hassle free team event to organise. We will definitely be using Cliff House again and recommending it to other friends/colleagues - everyone was really taken aback by how lovely the house was (and the idyllic location!). Thank you so much once again Store Development, Argos
Pearson stayed in April '13
We had an absolutely fabulous time and all of the group have all said how fantastic the place was and what a lovely holiday it was. We may well be back next year some time! Your other larger property at Thornbridge looks great and we may enquire later in the year. We absolutely loved it, the kitchen is especially well equipped for a large group and we thoroughly enjoyed catering for ourselves. We had www.thedinnerpartycompany.com cater for us on the Saturday night and they were superb and very reasonable cost-wise.
Geri stayed in March '13
We spent a weekend at Cliff House for my sister's hen weekend. We were 20 girls who had planned a classy weekend away and Cliff House fitted the bill perfectly. Every part of the experience was fantastic, from making the initial enquiry, the helpfulness of the owners throughout the planning (every one of my silly questions were answered so efficiently) to the arrival, the stay and even the departure (when Justin helped us start our car). The house is amazing, so spacious and fully equipped for every eventuality (there were no waiting lines for bathrooms and we were able to make cocktails and a 3 course meal effortlessly). To top it all off, the location and views are fantastic. I would not hesitate to recommend Cliff House and will be booking one of their other houses in the autumn for my husbands 40th.
Beard stayed in March '13
Thank you so much for letting us stay at Cliff House, we all really enjoyed it and everyone congratulated me for finding such a lovely place to stay. I will try my best to find time to leave you a full review and I would love to return again in the future!
Mckenna stayed in March '13
We had a fantastic time at cliff house (everyone raved about it) and wouldn't hesitate to recommend both the house and your support both before and during the weekend
Martin stayed in March '13
Thank you SO much for letting us stay in your beautiful house! We loved it and my whole family are thinking of trying to come again later in the year. It is the nicest house ever - I will be writing a review of it on trip advisor for sure. The cottage was also beautiful and everyone wanted to stay longer.
Fenn stayed in January '13
I am sorry that we did not get to meet in the end but I can say that we had a truly wonderful weekend. The house was stunning and had everything we needed. The snow, once we were all there safely gave us a magical setting and a lovely walk on the Saturday. Just to let you know Park Pantry and Gourmet Express were both superb in their help and food provided. Top recommendations thank you.
Porter stayed in January '13
Hey, we had a fabulous weekend, the house was excellent and the location brilliant. Thanks for making it possible.
O'Connor stayed in November '12
We are a group of 20 friends who have just returned from a fantastic weekend at Cliffhouse. I have never written a review before, but felt compelled to write, as the House was perfect, with its beautiful decor, fixtures and fittings and amazing views. We enjoyed the Monsal Trail, and the refreshments afterwards, with great pubs within walking distance. We had a lovely meal in the White Lion, which I would highly recommend. Thanks to Justin for being really friendly and helpful with our arrangements. We have had several such gatherings in recent years, but all agreed this was the nicest so far. Our next gathering will have a lot to live up to!!
Cakaunitabua stayed in October '12
Just to thank you for your part in the organisation of hiring Cliff House. We all had an amazing time, everyone was so thrilled with the location, the house, the amenities. We couldn't have chosen a more perfect location.
Brace stayed in October '12
We really enjoyed our visit to Cliff House and all our friends and family who visited also thought it was a great place. It was particularly helpful to be able to deliver our food and luggage on the Thursday afternoon before our stay on the Friday afternoon and to be able to let ourselves and family in on the Friday immediately following our wedding ceremony so thank you for the flexibility.
Birchall stayed in September '12
Many thanks again for such a fantastic weekend and for your warm welcome to Cliff House. We all had such an amazing time, the place really made my 30th birthday that extra special and will be something I will remember for a long time. The place is absolutely gorgeous and I'll definitely be recommending it too all my friends for weekend dates, Hen does or family gatherings.
Akrawi stayed in August '12
Thanks for your effort in coordinating our stay at Cliff House. We had fantastic time and everybody still talking about how good the venue is and the rooms and facilities were up to scratch.Thanks again for your help, we have left Cliff house with many things to reminisce about
Moody stayed in August '12
We had an absolutely brilliant time at Cliff House and everybody commented on how wonderful a property it is. It was the perfect place for a small-medium celebration/family get together and I would recommend it wholeheartedly to anybody looking for something similar. The high standard of the bathrooms/kitchen and the beautiful décor of all the rooms makes it somewhere really special to stay. In addition, each of you who I've had interaction with have been so helpful and we really couldn't have asked for anything more leading up to or during our stay.
Wong stayed in July '12
What an amazing weekend,we could have not have asked for anything more perfect!
Johnston stayed in July '12
I just wanted to drop you a note to say thank you. We had a lovely time at the Cliff House. It was really beautiful and everything was perfect. We even got sunshine for our BBQ!!! We will definitely recommend you to our friends and colleagues and we are already looking at dates we can use your venues in the next few months.
O'Brien stayed in July '12
I just wanted to write to you to say thank you for letting us rent the house at the weekend. We had a fabulous time and made loads of new memories, ready to be relived at the wedding at the end of August!
Charlton stayed in June '12
We had a wonderful stay at Cliff House. The house and surroundings were beautiful with a wonderful selection of kitchen equipment and luxurious bedrooms and bathrooms, more than sufficient to serve our large party of 28. I would gladly recommend the house to anyone. Thank you very much.
Durkan stayed in May '12
We had a fantastic time at Cliff House it was perfect for my hen weekend everyone commented on what a fabulous place it was. Thank you
Glennon stayed in April '12
The house was comfortable and spacious, well equipped and with good quality facilities, and we all thought it was a really good venue for a family gathering with such fantastic countryside, with a range of walks literally on our doorstep and a variety of venues in easy reach, including Edale and Buxton railway stations for public transport access. The views from the house are spectacular! We found Supermarket delivery on arrival was easily arranged, there is a local well stocked shop in Ashford which can be reached by foot paths or road, with Bakewell in easy reach for a wider range of shops.Great sized house and the views were incredible. Kitchen area particularly well designed for a large group of people, the bedrooms all very roomy and beds extremely comfortable. Location good - plenty of pubs!
Aiken stayed in April '12
I have just returned from a 3 night stay at Cliff House. I don't normally write reviews but felt compelled this time! I've been on big group weekends away in the Peak District many times but nothing comes close to this experience. The location is really quite unbelievable. The views from the top floors of the property are breathtaking as if you are looking at real life postcards. The property itself is huge with so many rooms and corridors it is quite easy to get lost! The fixtures and fittings in the bathrooms are the same standard as a 5* hotel and the kitchen is a marvel. A real joy to cook in for a large group. The local pubs are great too and 4 are really close. We particularly loved the Packhorse who now in homage to our visit have added a cocktail repertoire! Our group of 18 had such a good time and we were all appreciative of all the additional effort the owner, Justin, put in to may us all feel extremely welcome. I don't think there will be anywhere else on the shortlist for the 2013 university reunion.
Sign the Guestbook
If you have comments you'd like to leave then please get in touch. We love to hear all feedback - good or bad.
Your Stay At Cliff House
Our Favourite Places to Eat Nearby
Pubs
Restaurants

The Woodyard, Bakewell - Great location by the river in Bakewell for a family friendly Restaurant –  Serves both lunch and dinner.
PieDaniels, Bakewell - A fine French restaurant and cafe bar in the heart of Bakewell offering a selection of fine French & English cuisine.
Rajas Indian Restaurant - A great Indian restaurant located in the Bridge House just on the edge of the famous Bakewell Bridge. They also do take-aways.
The Merchants Yard- Tideswell - Great Spacious Restaurant for small or large groups, serving amazing cocktails should you just want to stop and have a drink.  Fabulous choice of daytime menu and Sunday Roasts.
Cafes
​The Yondermann Cafe - Wardlow Miers - Hearty Breakfasts available in small, big, bigger and biggest portions - a must to try!  Sandwiches / jacket potatoes and main meals served until 3.00pm

The Bean and Bag, Bakewell - Family run café in the heart of Bakewell offering locally sourced freshly prepared meals, cakes and scones.
The Upstairs Café, Bakewell - A nice child –friendly café located in the centre of Bakewell.
Lavender Tea Rooms, Bakewell - A lovely quaint tea room, hidden in the corner of Hebden court, the charming décor includes vintage memorabilia and there's outside seating in the sheltered courtyard. A great place for afternoon tea.
Hassop Station Café & Bookshop - A  family friendly cafe with outdoor covered seating and play, with a focus on food, family & fresh air. Enjoy brunch, lunch or afternoon tea on the terrace on the renown Monsal Trail or in the newly refurbished station building. Now fully licensed.
Hobbs Café, Monsal Head Hotel, Monsal Head - Situated at Monsal Head this cosy café offers great views and serves locally made ice cream.
The Old Smithy Café, Monyash - Rustic! Famous for its breakfast featured in the Top 50 Breakfast Book in the country. Character décor, open year round – walkers and bikers welcome. Also serves lunch daily with dinner on certain days.
Fresh Delivered Meals and Take-Aways

Our Top 5 Places to Visit Nearby
1. Spend a day exploring the historic market town of Bakewell
Bakewell is the largest town within the Peak District National Park and is a hub of activity. Market day is on a Monday and as well as a large range of stalls there is also an agricultural market which is definitely worth a look around as it offers a great insight into today's farming community. The town also hosts a craft and gift fair every weekend in the Brigade Town Hall. The Bakewell Old House Museum occupies one of the oldest buildings in Bakewell and dates back to 1543, it provides a fascinating glimpse into the towns past and is very interesting and informative with lots to appeal to all ages.Obviously no trip to Bakewell would be complete without sampling an original Bakewell pudding. The Old Original Bakewell Pudding Shop claims to have the old original recipe and still makes the puddings by hand from the secret recipe. 

Click here for a link to further information on Bakewell.


2.Cycle or Walk the Monsal Trail
With the Monsal Trail literally on your door step it would be rude not to take the opportunity to cycle/walk along this old Midland Railway line which runs from Bakewell right up to Blackwell Mill, in Chee Dale. The trail offers 8.5 miles of traffic free and mud free cycling/walking and with the recently reopened tunnels offers one of the most spectacular leisure routes in Britain for cycling, walking and horse riding. The nearest cycle hire is at Hassop station which is great place to stop for a bite to eat or for a coffee and nice piece of homemade cake! There is also a lovely little gift shop and book shop and a children's play area. If walking it also worth leaving the trail and dropping down in to Monsal Dale itself to enjoy walking along down by the river.

Click here for a link to cycle hire at Hassop Station or here for more information on the Monsal Trail.


3.Take a tour around the Thornbridge Brewery
This award winning brewery is just down the road from the property and for any real ale lover taking a tour of this state-of-the art brewery is not to be missed. Tours take place very Wednesday and Friday at 3pm, booking is advisable. Also if you are lucky enough to be staying with us in the last week of the month, the brewery holds two socials on the last Wednesday (5-9pm) and the last Saturday (12-8pm) of each month. They generally have a range of 10 cask and keg Thornbridge beers, including Thornbridge favourites and also some of their rarer beers. They also run brewery tours on these socials at 6 and 7pm on the Wednesday and 3 and 5pm on the Saturday, again booking is advisable.

Click here for further information on Thornbridge Brewery

4.Chatsworth House and Park
No visit to the Peak District would be complete without visiting the fabulous Chatsworth House. At Chatsworth there is something to do for every member of the family. The Farmyard and Adventure playground is a brilliant day out for children of all ages - with animal handling, milking demonstrations and daily activities, plus a woodland adventure playground with slides, trampolines and more!Then there is obviously the house itself, steeped with history it's one of Britain's greatest stately homes and has been passed down through 16 generations of the Cavendish family. The gardens are equally as impressive as the house, over 100 acres and as well and the beautiful flowers and plants, there are giant water features and sculptures dotted around. Again suitable for all the family, with the maze, the garden trails, and the famous water cascade to keep the little ones occupied.
Click here for a link to Chatsworth House and Park


5.Walk along the Edges
Baslow, Curbar and Froggatt Edges are only a short drive away and offer a spectacular walking route where you can view both the Dark and White Peaks. These three gritstone edges are part an almost continuous line of cliffs running from Stanage Edge down to Birchen Edge at the southern end. These Edges once famous for millstones, are now known as great places to rock climb. There over 200 rock-climbing routes on Curbar Edge alone, making the edges a mecca for walkers and climbers alike. For walkers Baslow Edge also offers interesting features including a memorial to the Duke of Wellington, a giant rock called the Eagle Stone which in years gone by the young men of Baslow used it to show off their prowess and fitness for marriage by climbing to the top and even some resident Highland cows.There are many different routes, some circular, some linear around the edges and also different staring/finishing points. A nice circular route which also includes walking along the river Derwent can be viewed by clicking here.
Finer Details
What to Expect at Cliff House
A basic weekend supply of the following essentials are supplied (as there are no staff on site if you run out you will have to replace):
Anti Bacterial Hand soap
Loo rolls (1 x on the holder and 1 spare per bathroom)
Bin bags
Washing up liquid
Cling film & kitchen foil
5 x dishwasher tablets
2 x tea towels
1 x dish cloth
Basic cleaning materials
Utilities - Electric, gas, heating and hot water
Wifi
Useful Information

3 x high chairs (if requested)
3 x Travel Cots
5 x Hair dryers available (if requested)
Fresh linen with beds made up upon arrival
Fresh towels - Bath towel for each guest & hand towels in the bathrooms
Iron & ironing board
Washing machine and separate tumble dryer located in the cottage
TV with free view and dvd player in the main lounge and first floor sitting room/landing (open plan bedroom 11)
1 x Ipod docking station
The cottage is located in a separate building a few metres from the main house. There is a basic kitchen with a fridge, small oven and hob, and tea/coffee making facilities. No formal dining space. Living area with a couple of sofas and TV with free sat and DVD player
50 inch smart TV in the dining room cupboard and 42 inch smart TV in the lounge. All TV'S have HDMI facility, but guests do need to bring their own HDMI. 
Games room is located in the cottage on site a few metres from the main house with Pool table and sofa area.
Note that bedroom 7 & 9 are on second floor with use of the first floor shared bathroom alternatively they can share the en suites of room 8 or 10.
Christmas - throughout December the house will have a Christmas tree decorated with a set of lights
Cooking and Dining

Any kitchen items that are absolutely vital for your stay, please check with us before your visit to ensure that it is at the property (as things do sometimes get broken).
Pots, pans, roasting tins, crockery, glassware and cutlery
1 x microwave
Double oven with 5 hobs, 1 grill and 1  warming zone.
Large American fridge/freezer
Separate wine fridge
2 x Double toaster
2/3 cafetieres
2 x Kettle
Food Processor
2 x Dishwasher
Breakfast bar with stools
Extra dining table and chairs in the kitchen with 8 chairs
Main dining room can seat up to 30 ( 2 trestle tables are provided with extra chairs located around the house)
50 inch smart TV in the dining room cupboard
Outside
 Large oil drum BBQ – available for use from 01st April through to 31st October- please supply your own charcoal and lighting equipment. 
Garden furniture 

available for use from 01st April through to 31st October

Private sunken lawned garden with amazing views and patio with children's play house.

Great access to Monsal Dale opposite the house
If using the garden during the evening please be inside by 10pm so as not to disturb the neighbours
Outside tap
You Should Know

Please note that we are dog friendly at this property however there are livestock in the surrounding fields so dogs must be kept under control at all times.  For your information, dogs are allowed on site if pre-arranged - you will be expected to keep them out of the bedrooms and off the soft furnishings. We do charge £30 per dog for the duration of your stay. Please see our 

dog policy

 for further details. 



No fireworks due to nearby live stock
Noise Policy - due to the quiet rural location, late night noise must be confined to inside the building by 10pm. Neighbours are in close proximity.
Large double gates provide a secure grounds if closed
Note that the log burner on the photos is for decoration only and not in use
Wifi – we provide free wifi however as the Peak District is in a beautiful rural location sometimes there can be intermittent wifi signal that is beyond our control, we also hope you appreciate that we cannot guarantee wifi if there are technical issues out of our control.

Location
The postcode is DE45 1NL - please check the directions page for more details

The nearest town is Bakewell is 3 miles away
The nearest village is Great Longstone approx 1 mile away with a village shop and 3 pubs
Close the village of Ashford in the Water approx. 1.4 miles away
The nearest pub is The Monsal Head Stable Bar (100m) and The Pack Horse (5 mins walk)
Parking for 10 cars (behind each other) on the drive. More on road parking nearby
The nearest supermarkets are Aldi located just off the A6 before you reach Bakewell and also The Co-op which is in Bakewell's town centre
Booking and Payment Process

​We ask for a 25% deposit to confirm a booking
The balance is due 12 weeks prior to arrival
 Full payment is due upon booking if it is booked with 12 weeks prior to arrival
 A cautionary damage deposit of £500 is held and returned after your stay
Click here for a full description of how to make a booking


Standard Supermarket Deliveries

For ease, lots of our guests organise a pre-ordered shopping delivery. You are very welcome to organise this however, please do make sure you have arranged the delivery time slot to arrive after you have checked in, as we are unable to accept it on your behalf (as the property is let as exclusive use there are no Peak Venues staff on site).
Alternative Supermarket Style Delivery that Supports Local Producers - Sauced Here.
Keep it local! This is a brilliant alternative to the supermarkets. Our guests often ask for recommendations for local farm shops and butchers for the all-important celebration meals. Sauced Here has similar functionality to an on line supermarket but is only stocked by 30 or more local suppliers in the Peak District - order your wine, meat, vegetables, dairy and so much more with a choice of over a thousand products and at reasonable prices. It's a great service which delivers straight to your holiday cottage or you can click and collect at a local pick up point.
Dates Already Booked? Click Here or Call Us for Fabulous Alternative Options
Ready to Book?
Quick Enquiry
Key
Available
Not Available
Changeover Day