Sydnope Hill FarmSleeps 18
Perched high on the hill tops of Two Dales, the beautifully refurbished Sydnope Hill Farm offers awe inspiring views. Offering an exceptionally high quality of holiday accommodation, with a fabulous games room, extensive gardens and a super dining room. Close to Bakewell, Haddon Hall and Chatsworth House makes it an ideal location for all types of gatherings . Sleeps up to 18.
A stunning country dwelling offering exceptional views over the Derbyshire Dales.
​Highlights.....
​8 stylish and individually designed bedrooms
3 en suites, 3 shared bathrooms 
Sleeps up to 18
Huge (600 square feet) fabulous games room in a separate building
Stunning far reaching views of the Derbyshire Dales
Superb dining space for large groups 
Wi Fi throughout 
Sorry no dogs are allowed at this venue.
Situated near to the towns of Bakewell and Matlock with Chatsworth House being on your doorstep too.

Ideal for all types of groups, whether it be families, hen or stags, birthday celebrations or a quiet and relaxed stay.

Don't forget your bikes - an ideal base to explore the nearby countryside- lockable storage available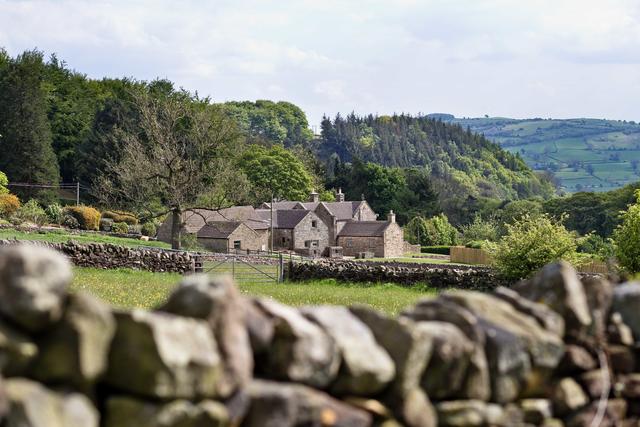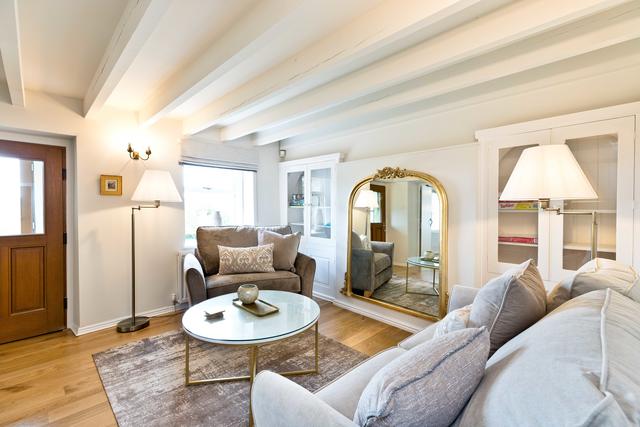 Bedrooms and Bathrooms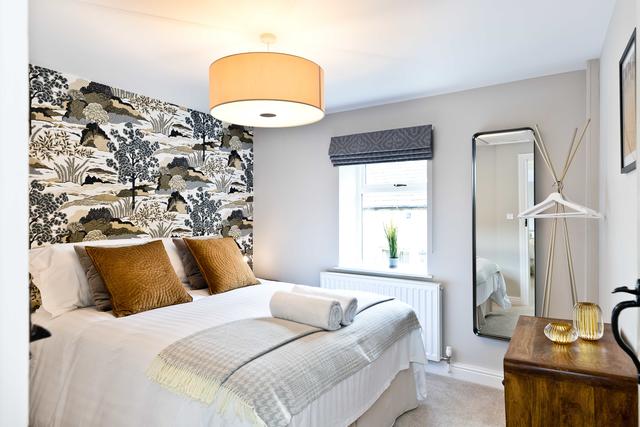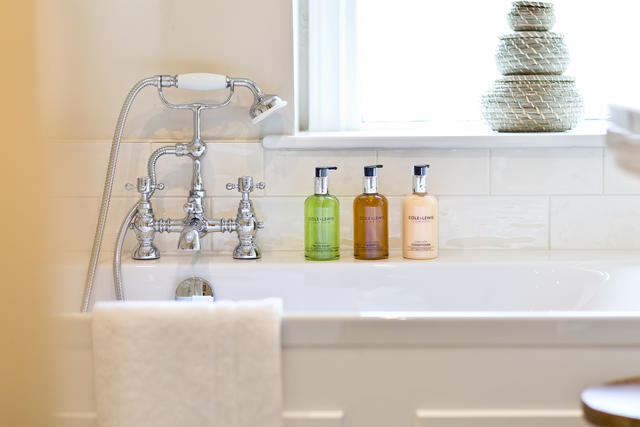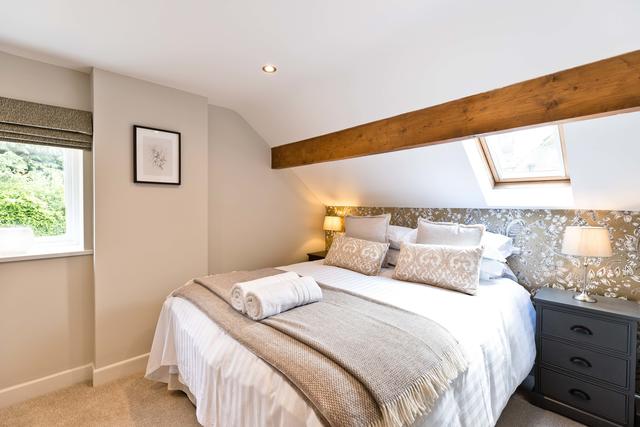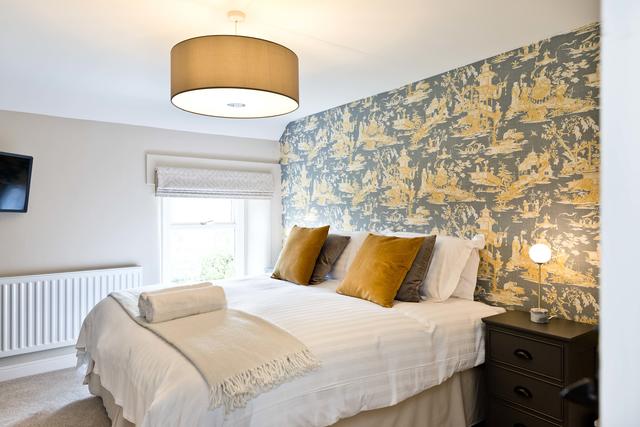 There are 8 bedrooms in total in the 2 separate dwellings (the buildings are a few steps away from each other). Each bedroom has its own unique style with exquisite details and great views of the gardens and surrounding area.  Most of the bedrooms offer twin or doubles so you can pick and choose your layout to suit your group.​
The Farmhouse (sleeps 12) 

5 double bedrooms, including a family Room with bunk beds
3 en suites and 1 shared bathroom which has a luxurious bath with shower attachment plus a separate large shower

The Annexe (sleeps 6) 

1 downstairs double bedroom with large archway window and stone feature fireplace. Wall Mounted smart TV with Free Ssat
2 further bedrooms upstairs, one standard double and one twin
Downstairs bathroom with corner shower
Shared bathroom on the 1st floor which has a bath with shower over.
Cooking & Dining
A stylish light and airy kitchen with plenty of preparation areas for your social dining occasions, overlooking the gardens. 
Featuring a large central island with high stools around one side and a built in Bosch Oven underneath.
2 dishwashers and a fabulous Range Cooker. Floor to ceiling fridge and a separate floor to ceiling fridge freezer, giving you ample space for your wines / beers and food (the essentials!) There is everything you should require to make your stay as comfortable as it can be.
The main Social dining space is in the Farmhouse - with a fabulous feature fireplace. Here you can all come together in the inviting dining room which caters for 18 people, with a door that opens onto a patio area - ideal for those warmer nights and enjoying a BBQ. 
The Annexe has a small kitchenette with tea and coffee making facilities plus a handy utility area, which houses 2 x washing machines and 2 x tumble dryers.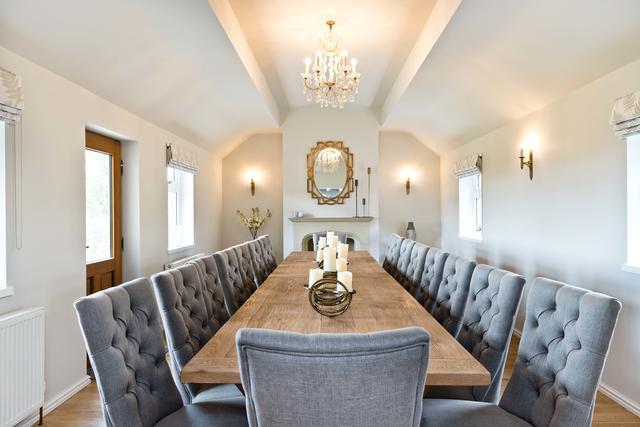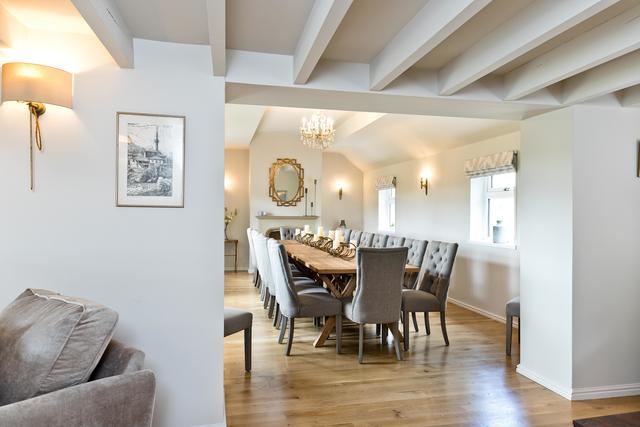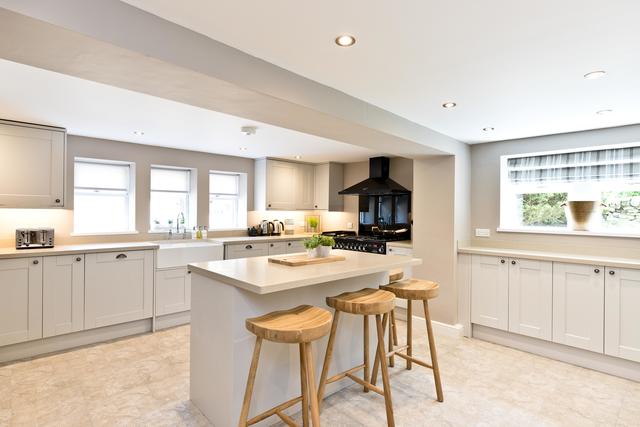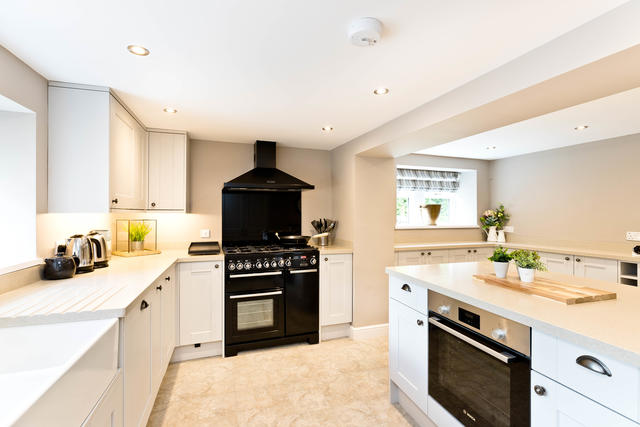 Living Space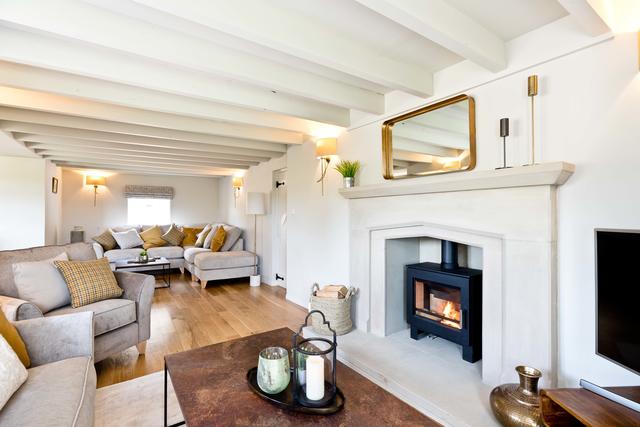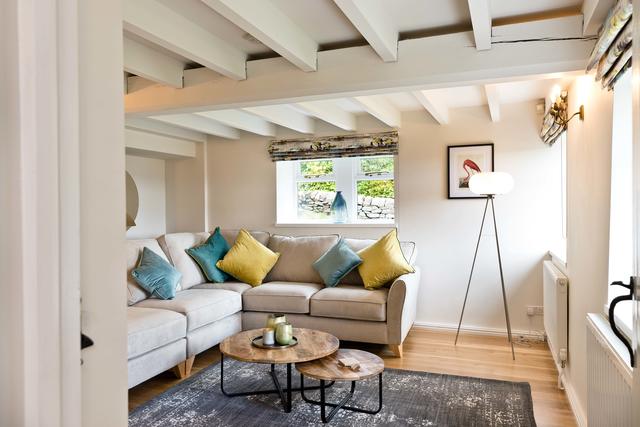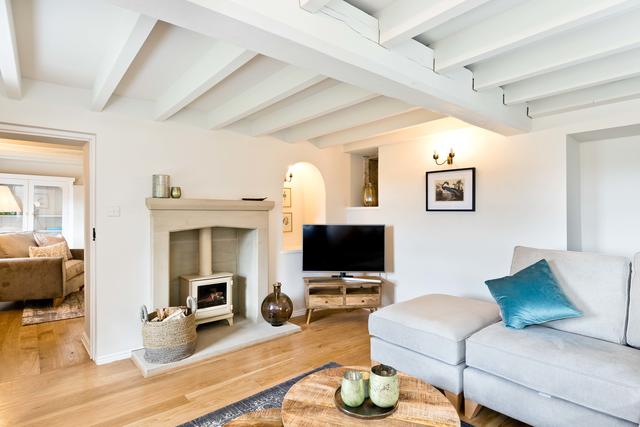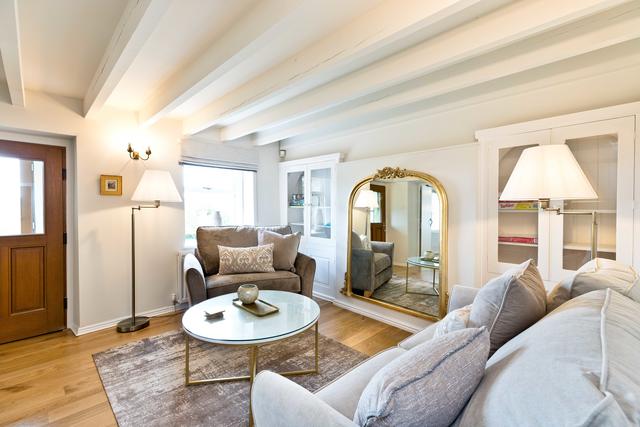 Within the Farmhouse you have a great choice or seating areas to snuggle down at the end of the day and unwind. 
A cosy sitting room with soft furnishings offers a perfect space to rest after your day exploring the Peaks! A door leads to a porch way that takes you to the front of the property and the gardens. Walking through this sitting room leads to a fabulous snug- featuring a stunning gas log burner fireplace, this room is great for the adults to get together to relax or can be an ideal space for the children to have an area for themselves!
The spacious open plan lounge that leads to the dining room is a warm and inviting - with plump furnishings to sink into and a real log burner to enjoy, this is great for everyone to have a few pre-dinner drinks.
A further additional social space is in the large (600 square feet) fabulous, well equipped, Games Room for everyone to enjoy.  With a soft seating area and additional luxurious bean bags you are not short of space - there is also a handy kitchen area featuring a dishwasher, microwave & fridge. Separate W/C.
Garden and Outdoor Space
Sydnope Hill Farm is situated in an amazing location, with far reaching views over the Derbyshire Dales.  A perfect property for cyclists and walkers with an abundance of walks around the area.  Close to the towns of Bakewell and Matlock you are a 10 minute drive away to enjoy a days shopping should you wish.
The gardens at Sydnope Hill Farm are amazing - featured all around the property you are spoilt for choice as to where to let off steam!  With a couple of the old farm features still being in place its a real children's hide and seek dream space.  Quirky stone features in the garden from when it was a working farm to add to the amazing outdoor space.
There is a patio area just off the dining room where you can sit and enjoy a BBQ on the warmer nights whilst taking in the fabulous views.  BBQ facilities will be available for use from 1st April through to 31st October, please supply your own charcoal and lighting equipment. 
There is ample parking on site - 10 cars can easily be parked. A 7.4kW Electric Vehicle Car Charging point is also now available to use at the property
Access to a Lockable Garage ideal for storing your bikes / kids scooters etc - space for 20 bikes.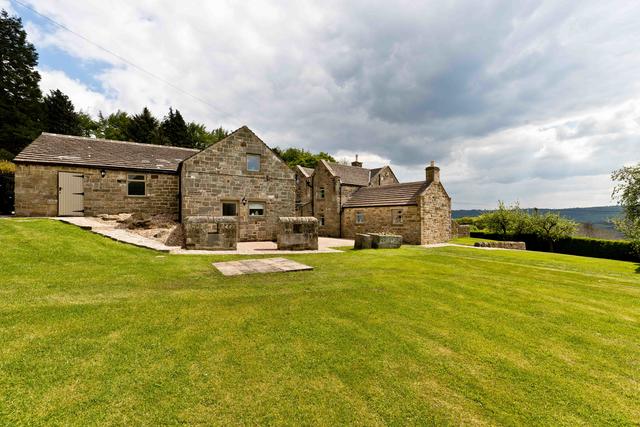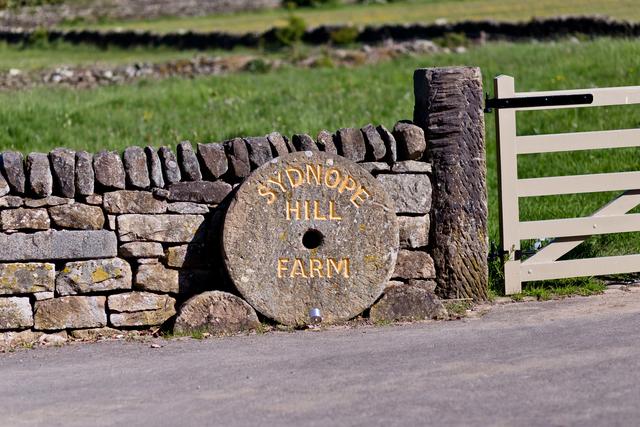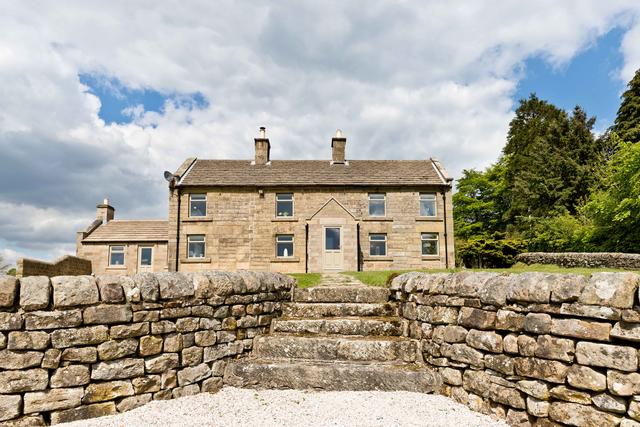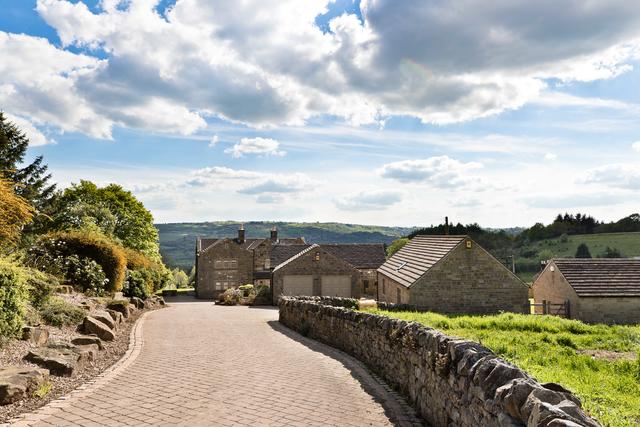 Games Room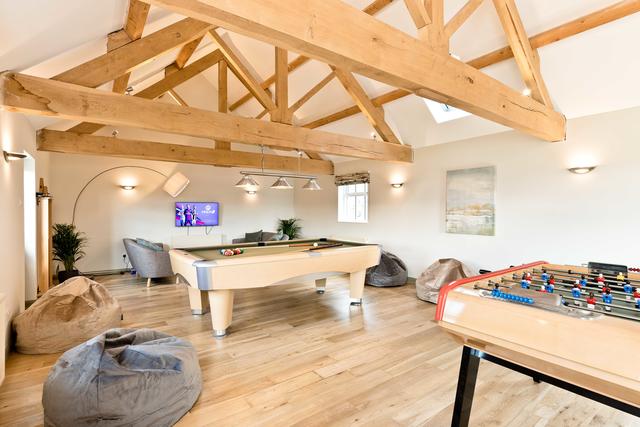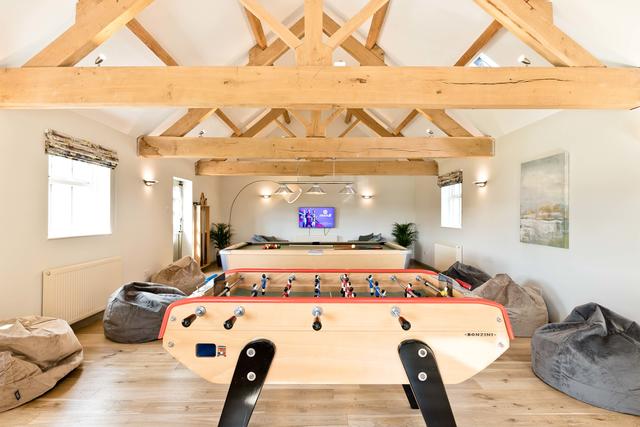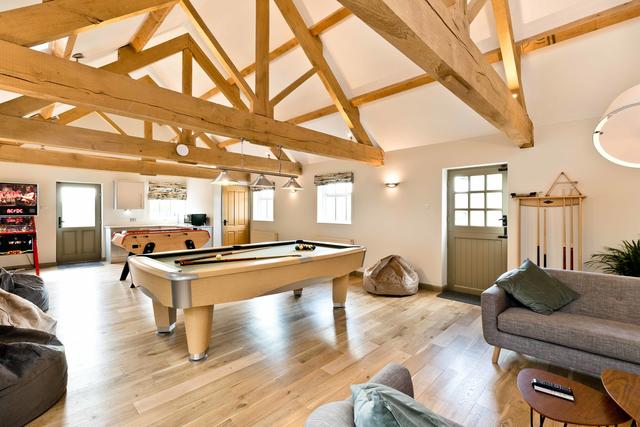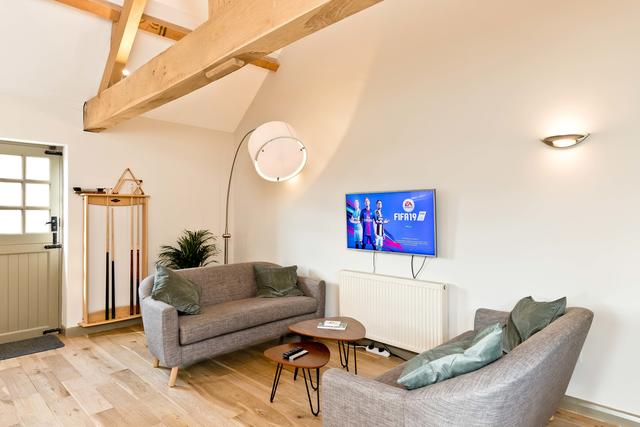 An added bonus to this fabulous venue is the  fantastic Games Room.  Located in a separate building just across from the Annexe, there are two large stone steps into this stunning building which boasts high ceilings and wooden beams. Furnished with an 8 foot Brunswick Metro Tournament pool table, the iconic French Bonzini B90 football table and imported Stern AC/DC pinball machine, set to free play - this space is perfect for both little and big kids!  Also available is a widescreen wall mounted smart TV and soft seating area. and additional bean bags where you can choose to either watch the Free sat channels or play on the Sony PS4. There's also a Yamaha Clavinova Digital Piano here too.
There are kitchenette facilities consisting of a dishwasher / fridge / sink and microwave plus a separate w/c.   

The Surrounding Area
You are a short drive away from Chatsworth House (15 minutes), here you can enjoy the vast gardens / stunning house and children's farmyard and adventure playground - a great day out for all the family. 
The spa town of Matlock and leading onto Matlock Bath are 10-15 minutes away. Great for having a few hours retail therapy or enjoying the abundance of pubs and cafes on offer where you can stop and people watch whilst enjoying a bite to eat. The Park in Matlock is great for children with a splash pool, skate park and play area to enjoy you also have a small boating lake where you can hire a small boat - plus a miniature railway track.
The Market Town of Bakewell is on the doorstep, featuring Farmers Markets every last Saturday in the month, you can pick up some great local produce, to take back home with you. Every Monday is the popular market in the centre of the town, featuring various different stalls for you to wander around and grab some bargains!
Heading in any direction you will have access to fabulous walks, the ever popular Monsal Trail is not far away where you can cycle the entire trail through all the opened tunnels and enjoy the stunning scenery. 
To entertain the younger children you are 5 minutes from Darwin Forest, here there is an excellent Soft Play area for children (Little Monkeys) and a bar and restaurant on site too. Matlock Farm Park in on the doorstep too, great for families - here you can view and pet the animals and get to feed them too. A great day out!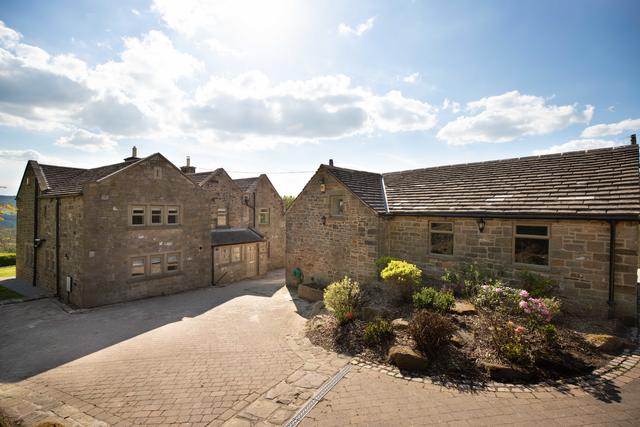 Photo Gallery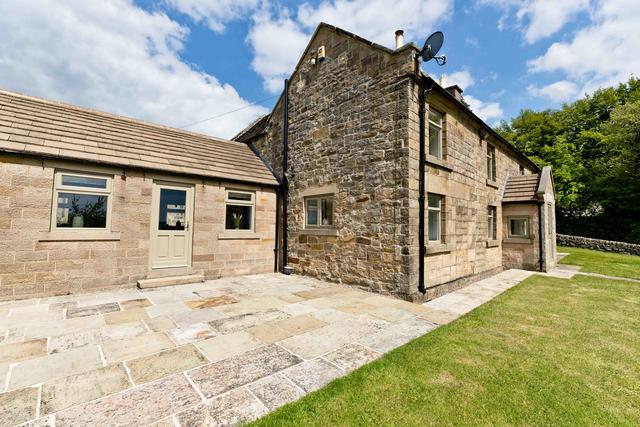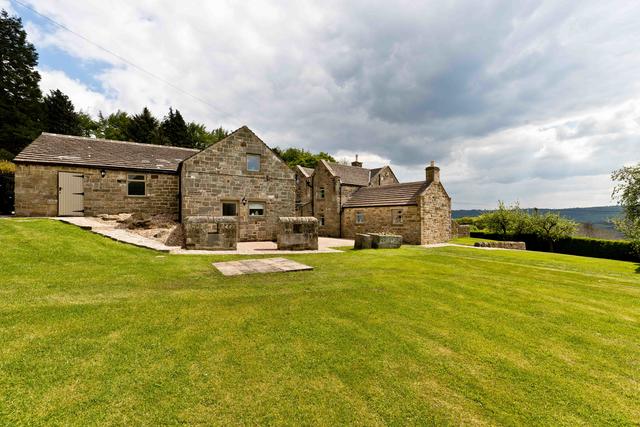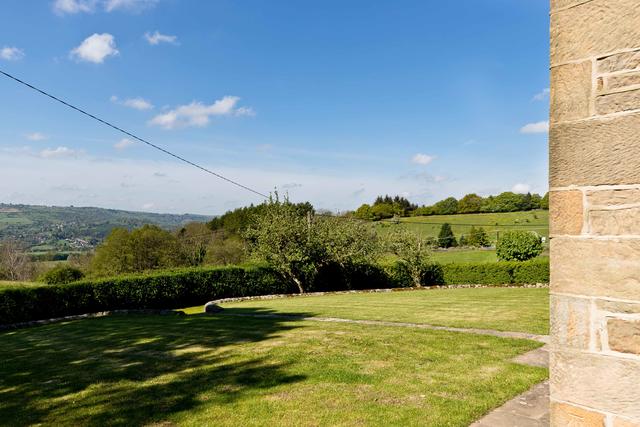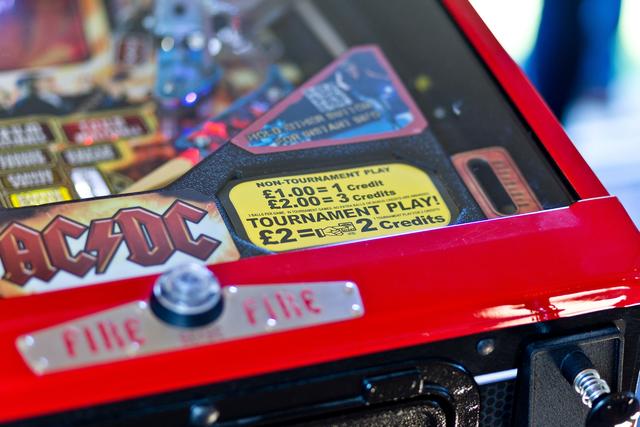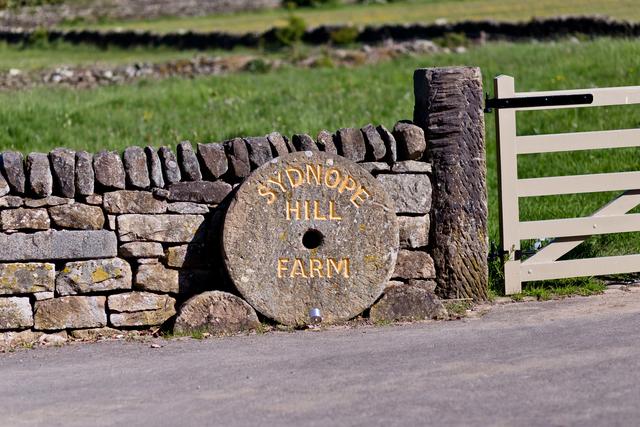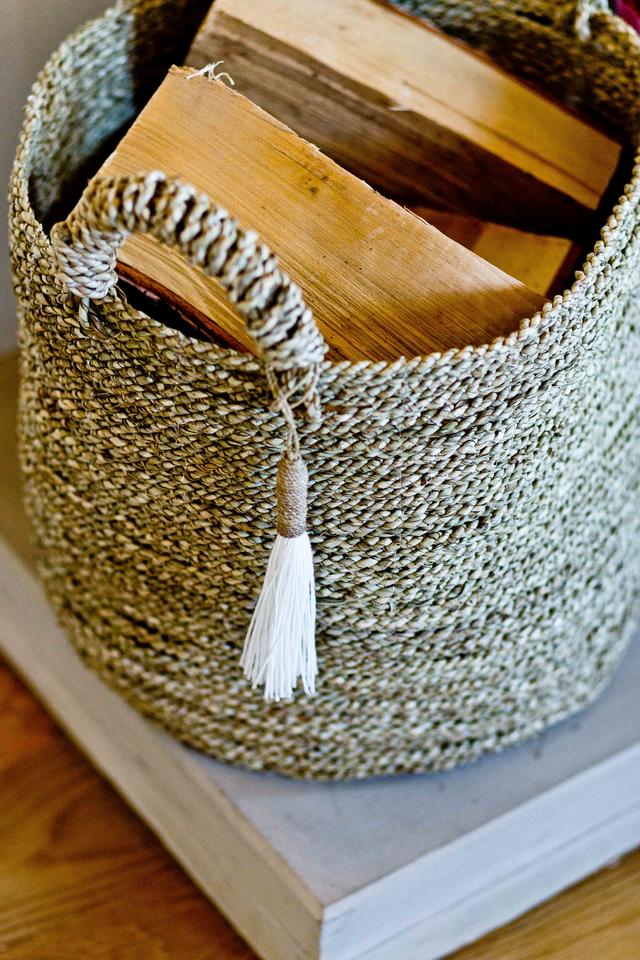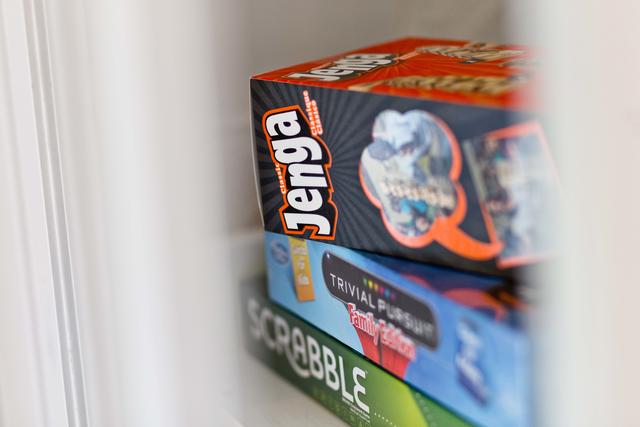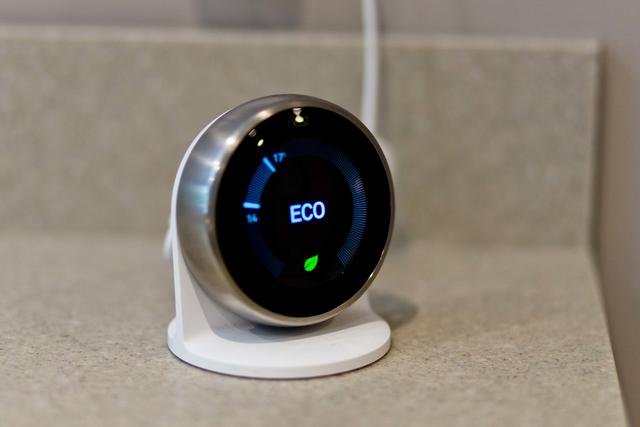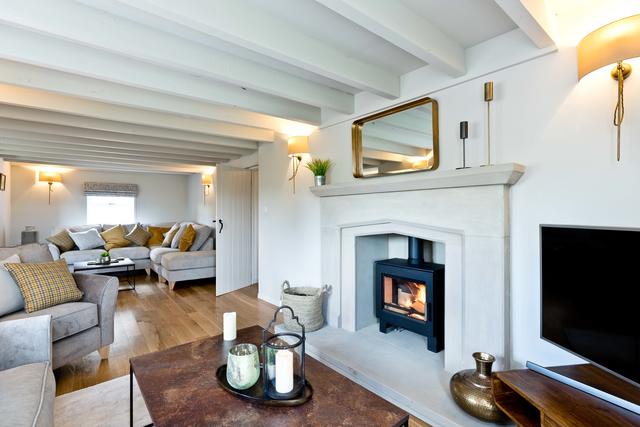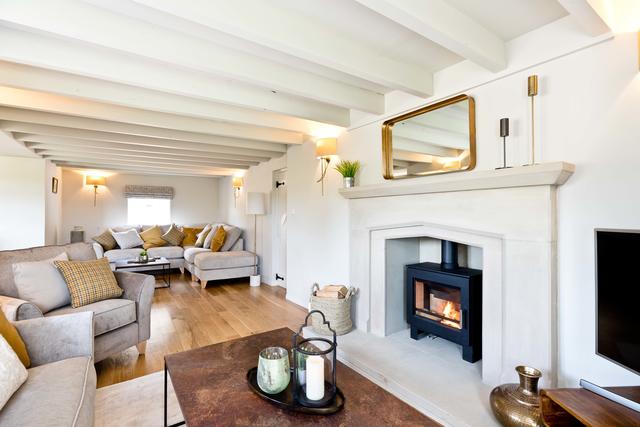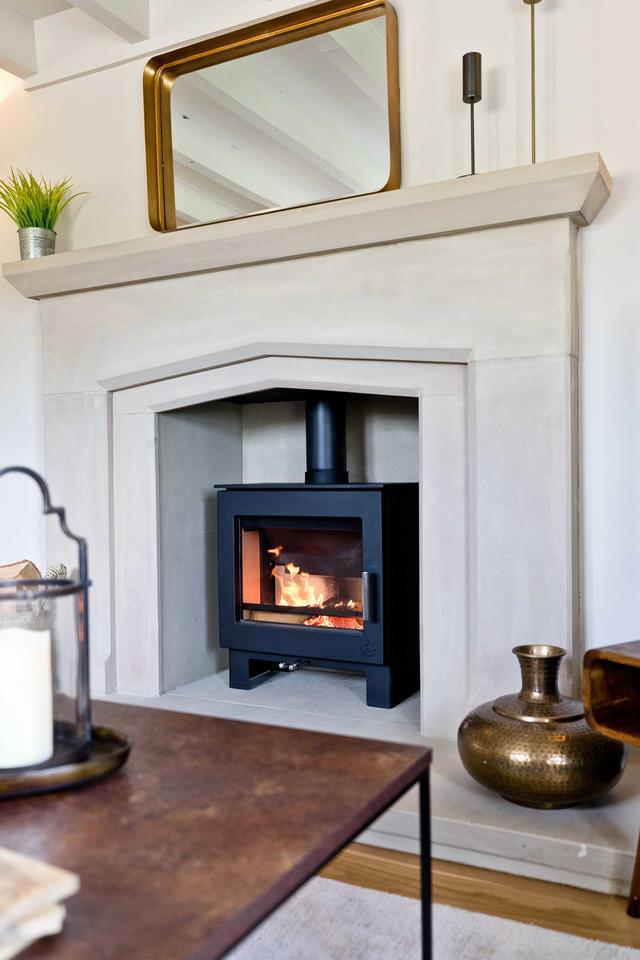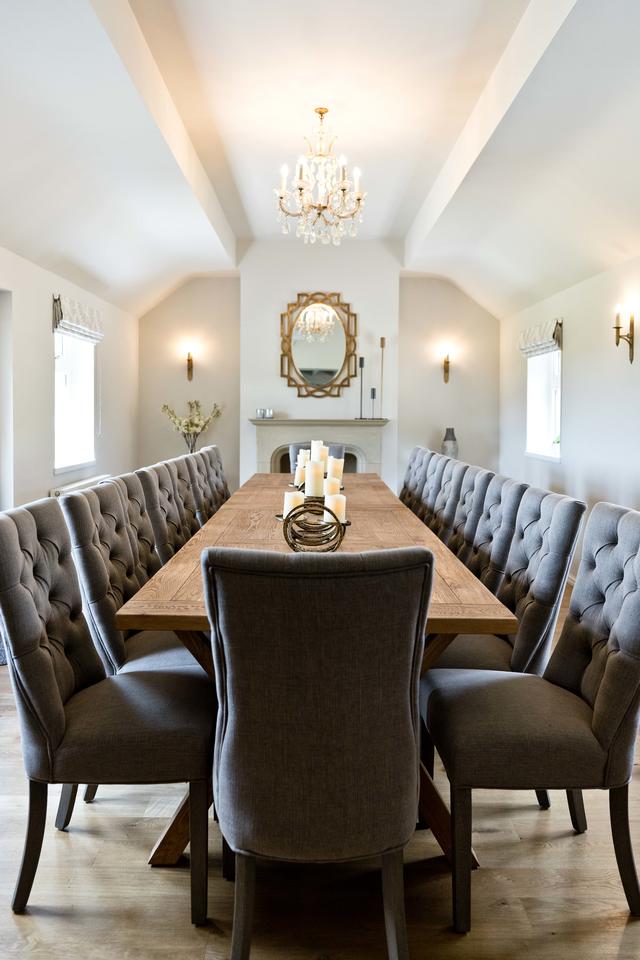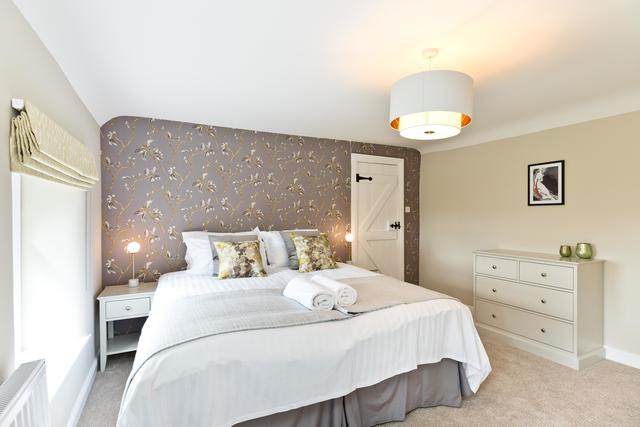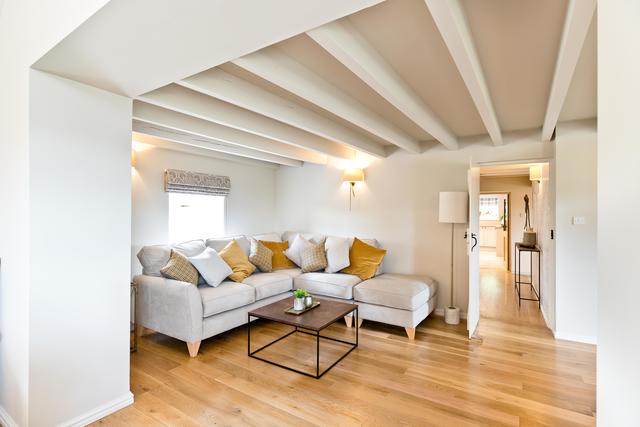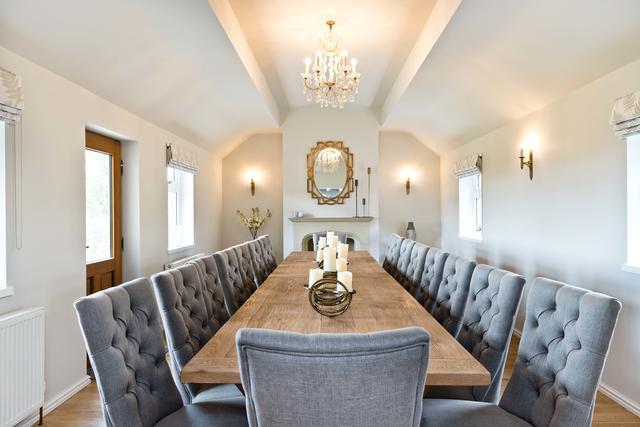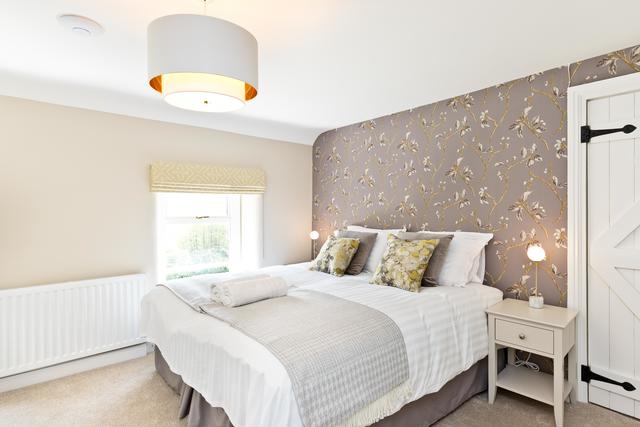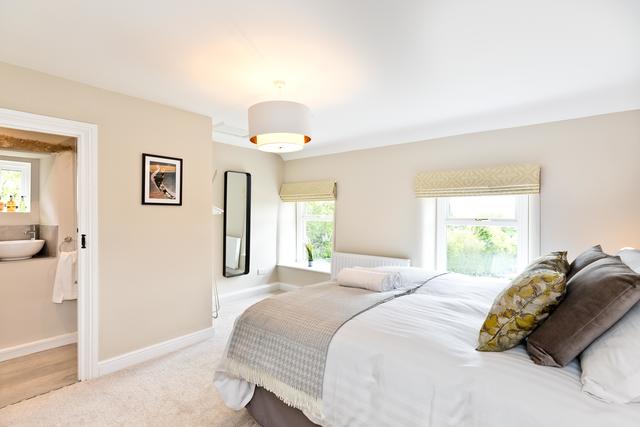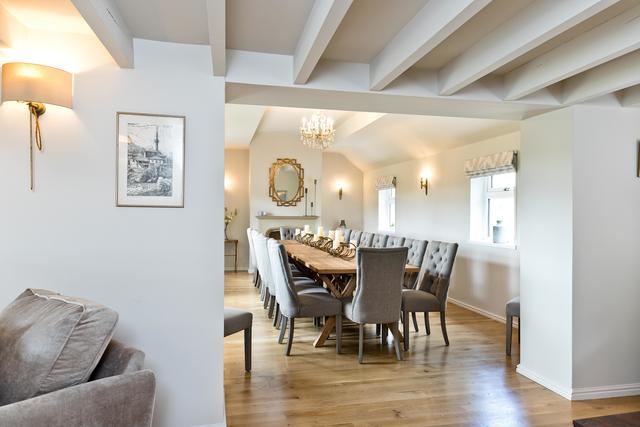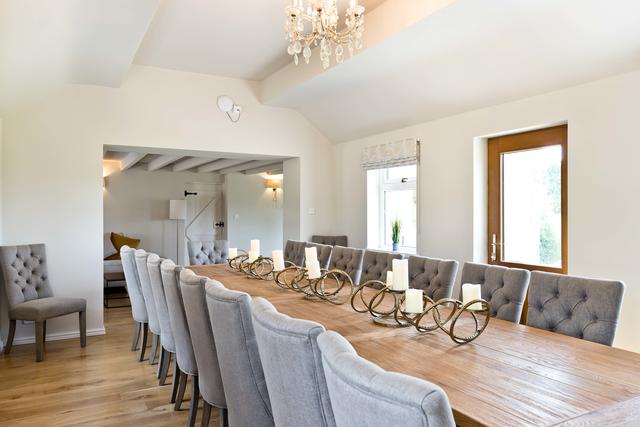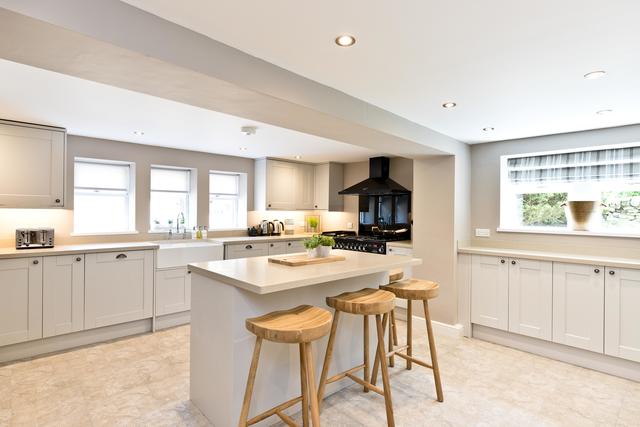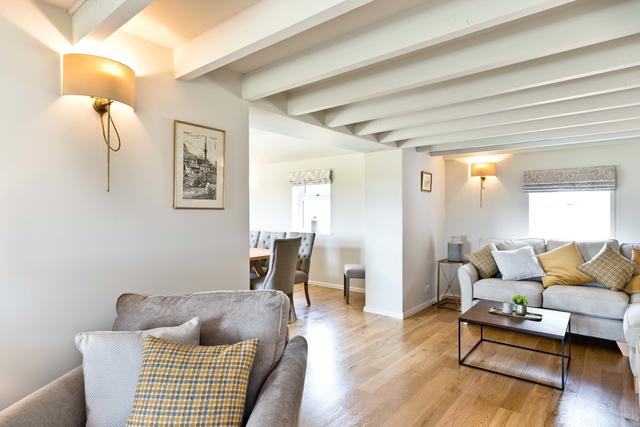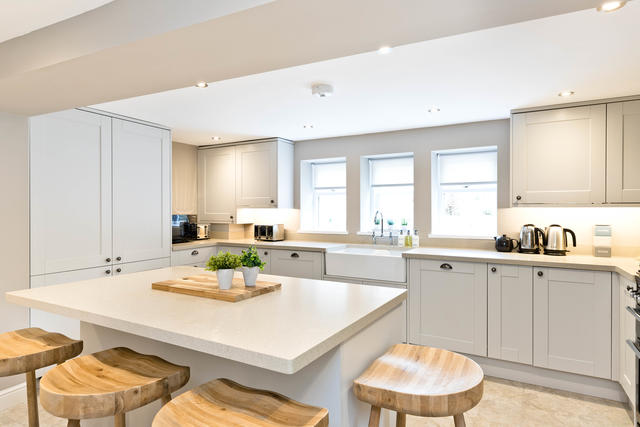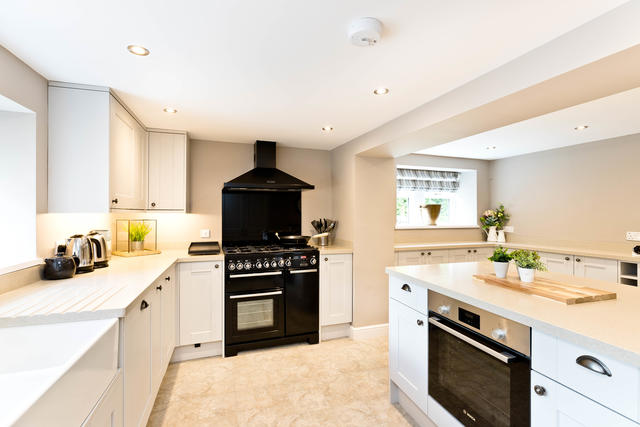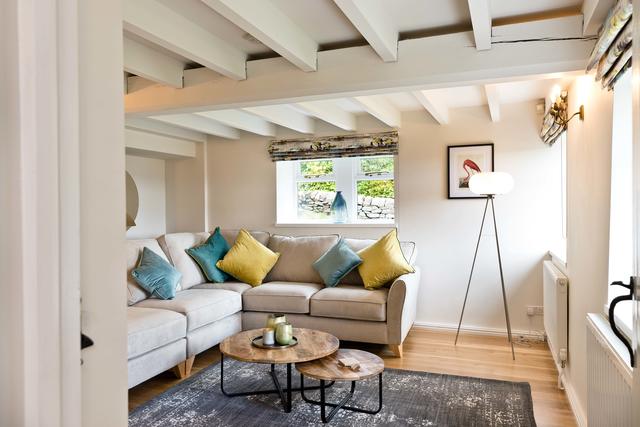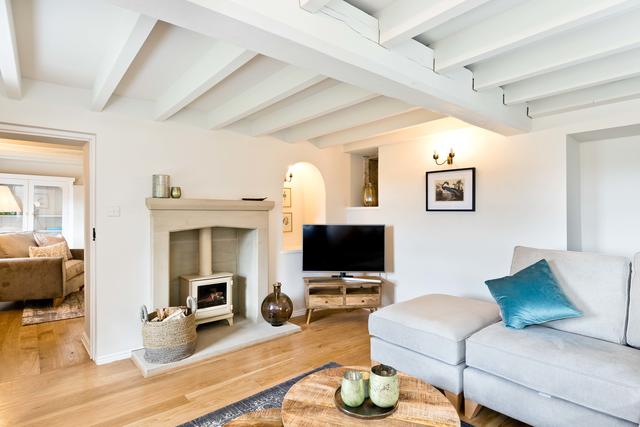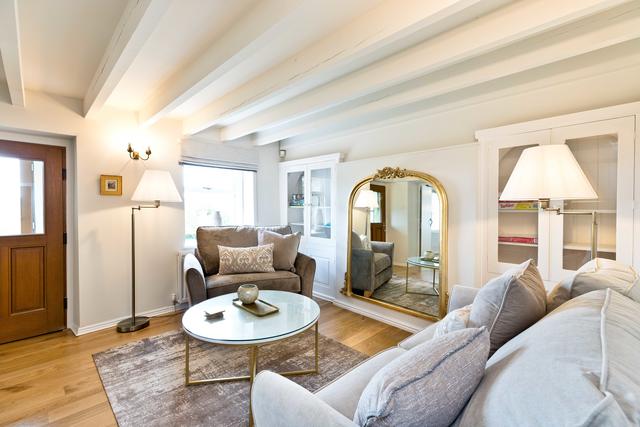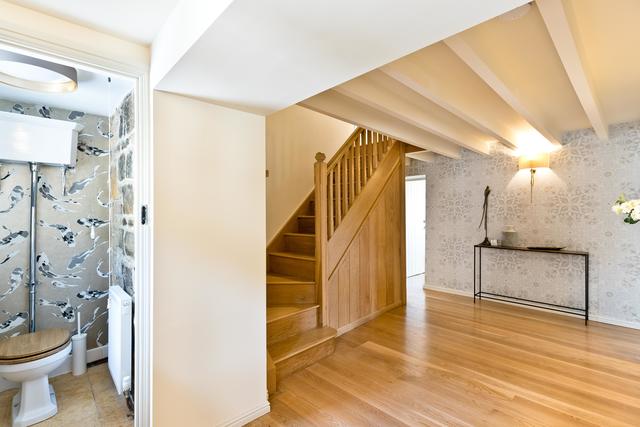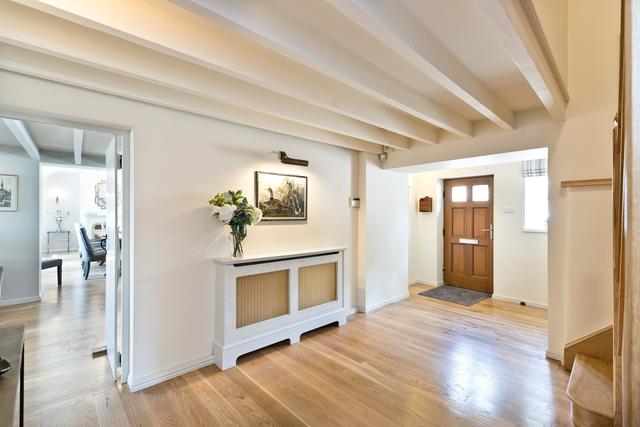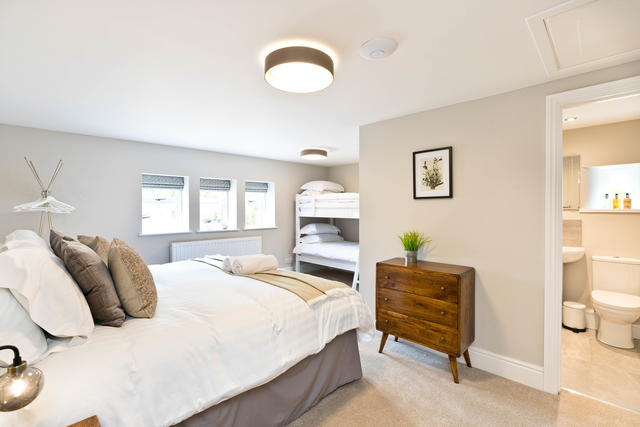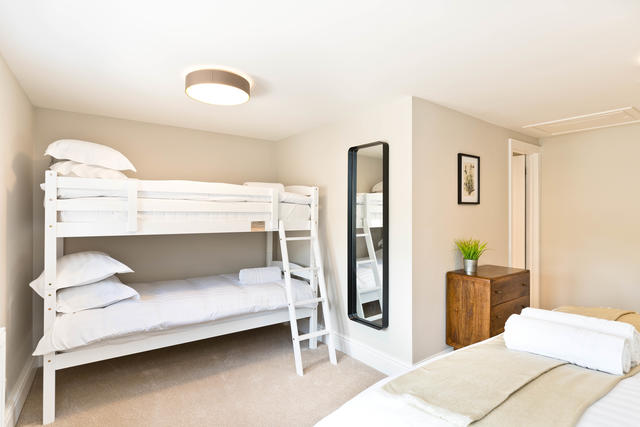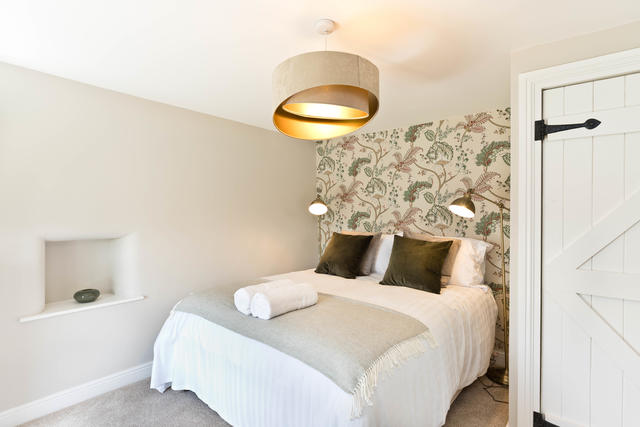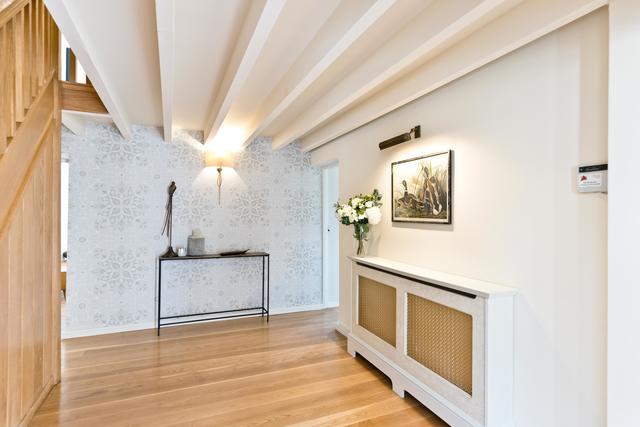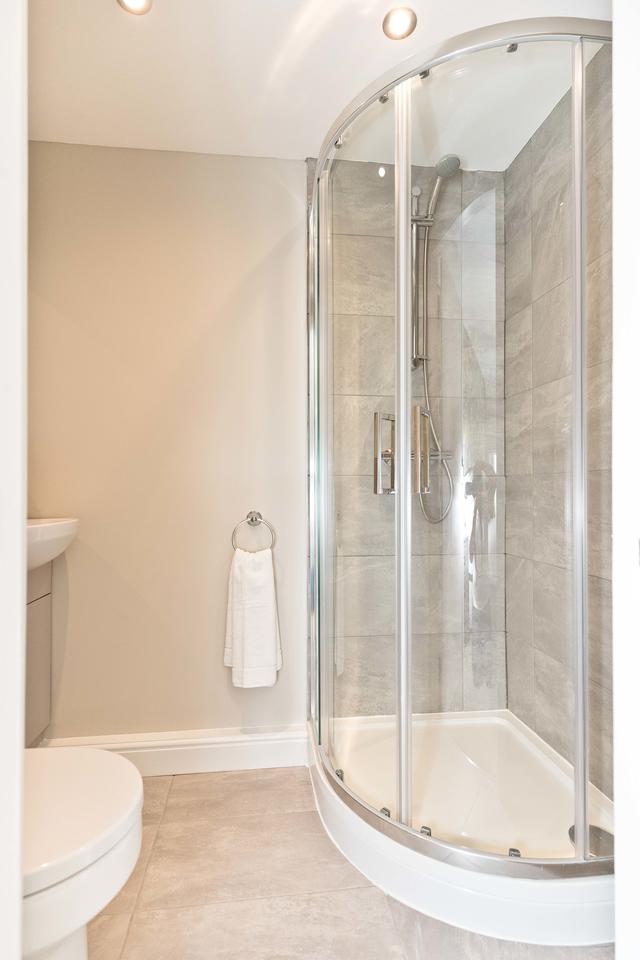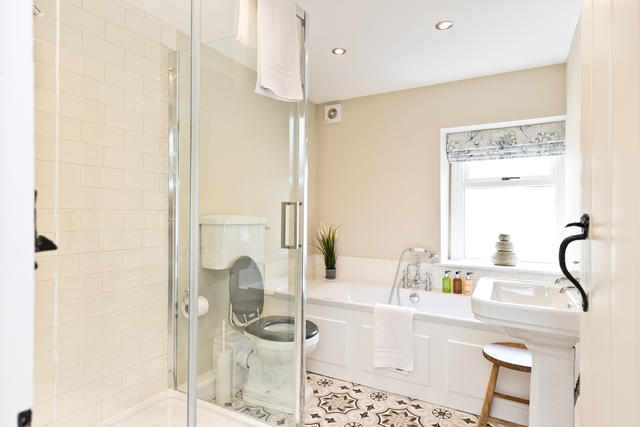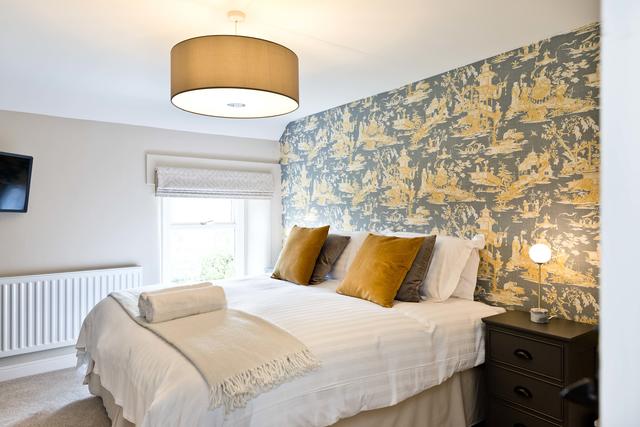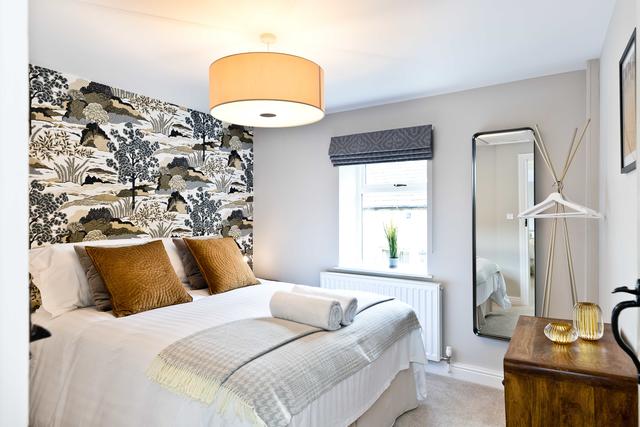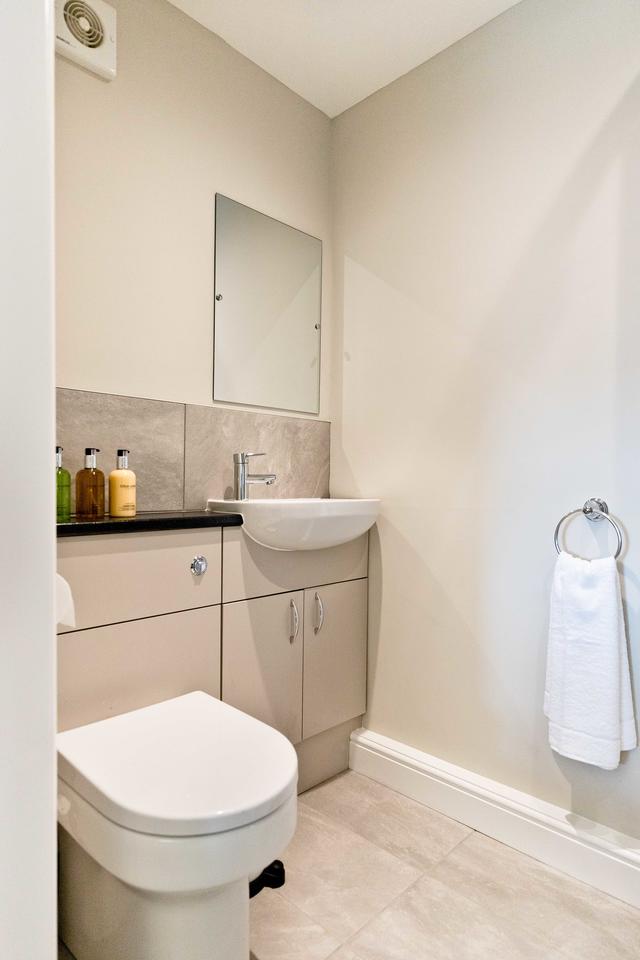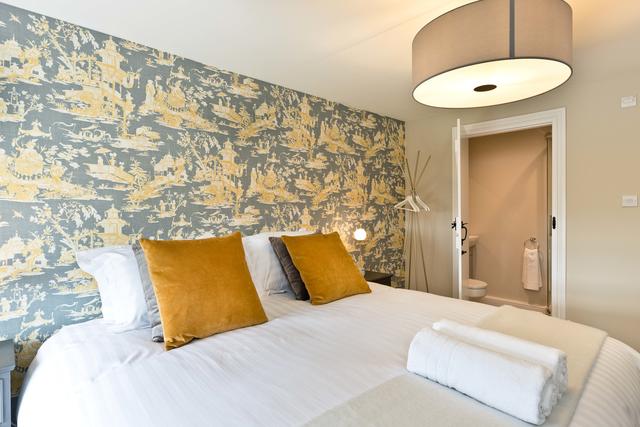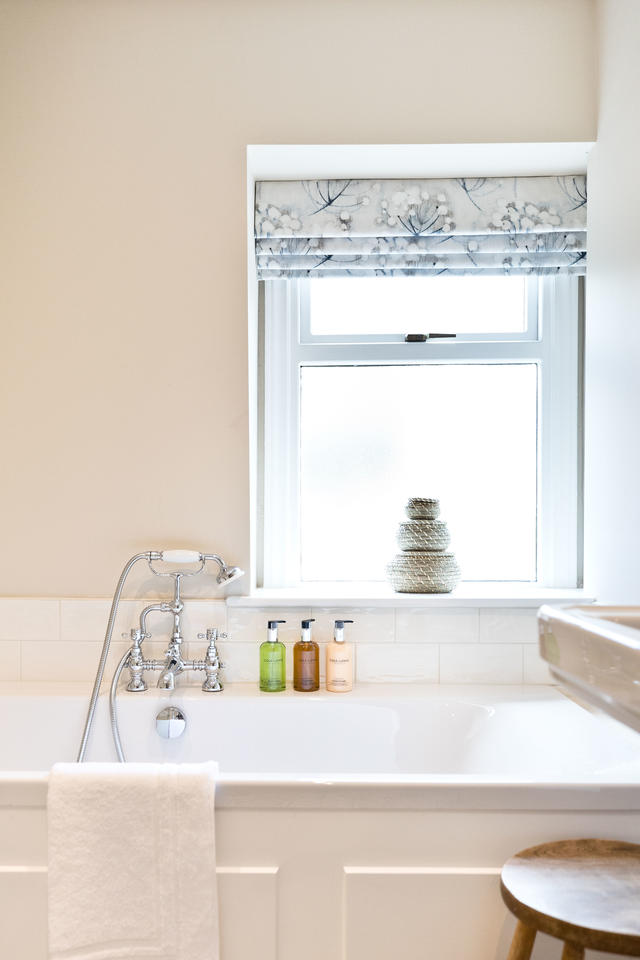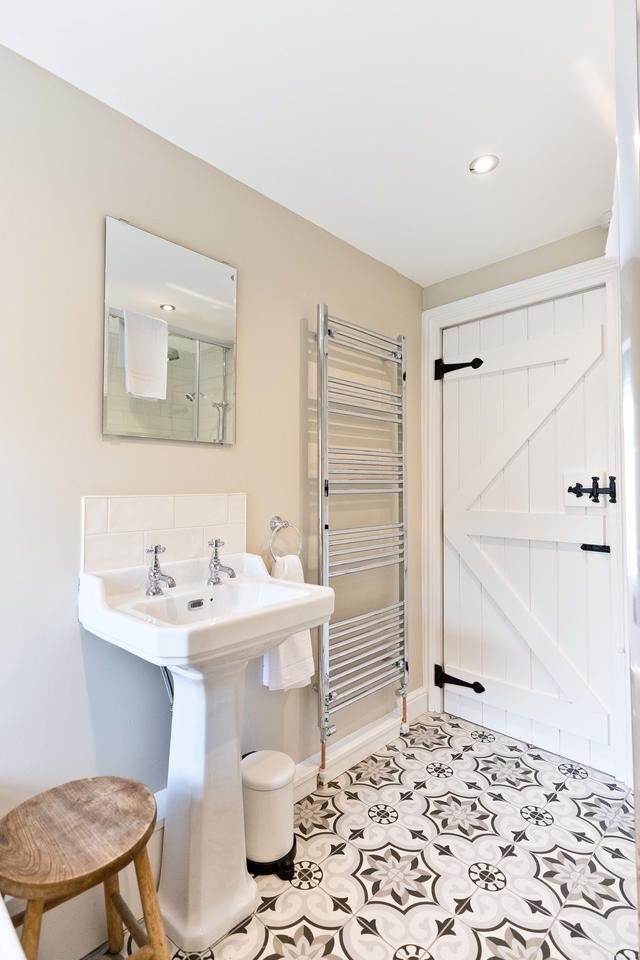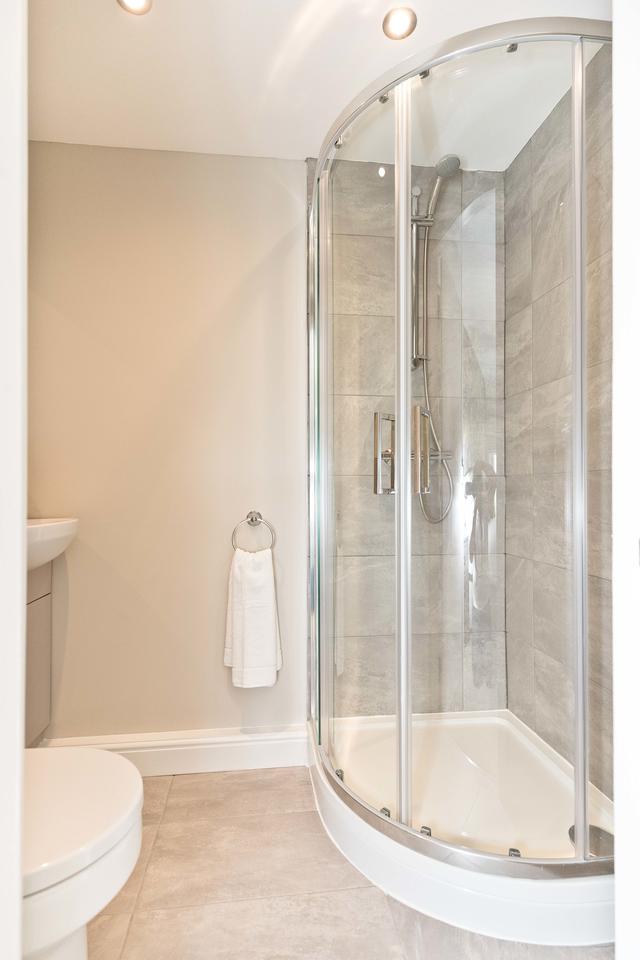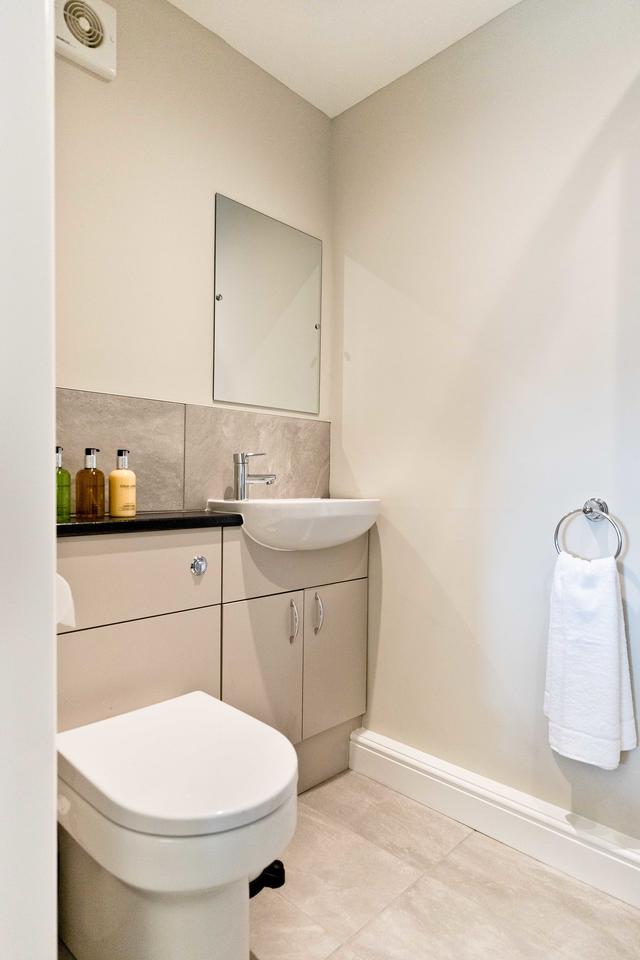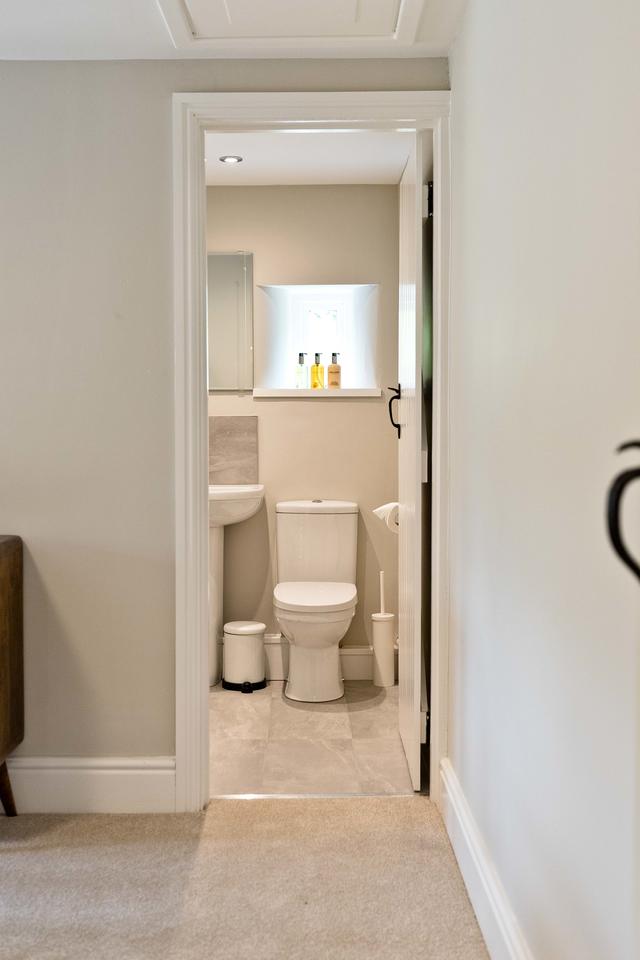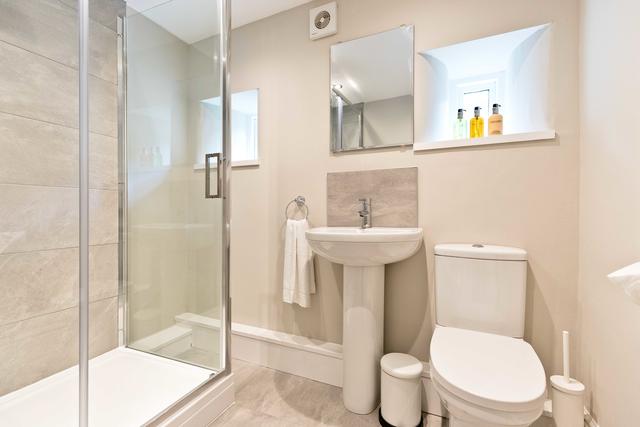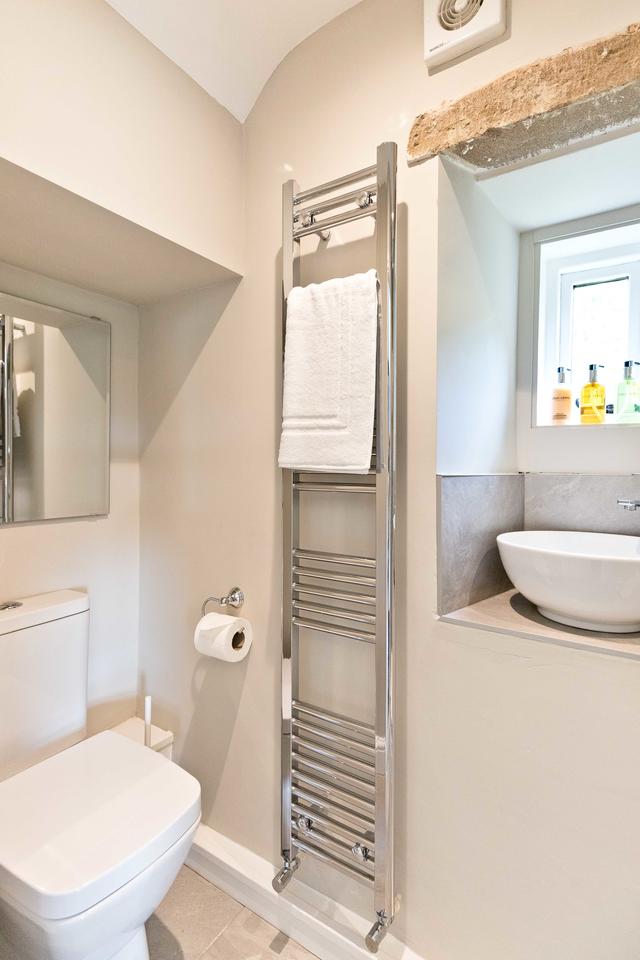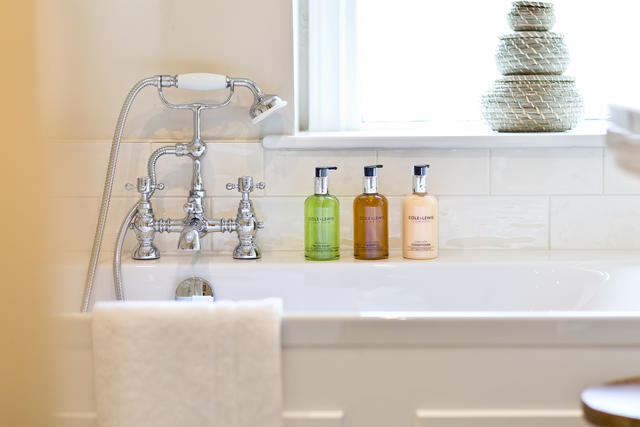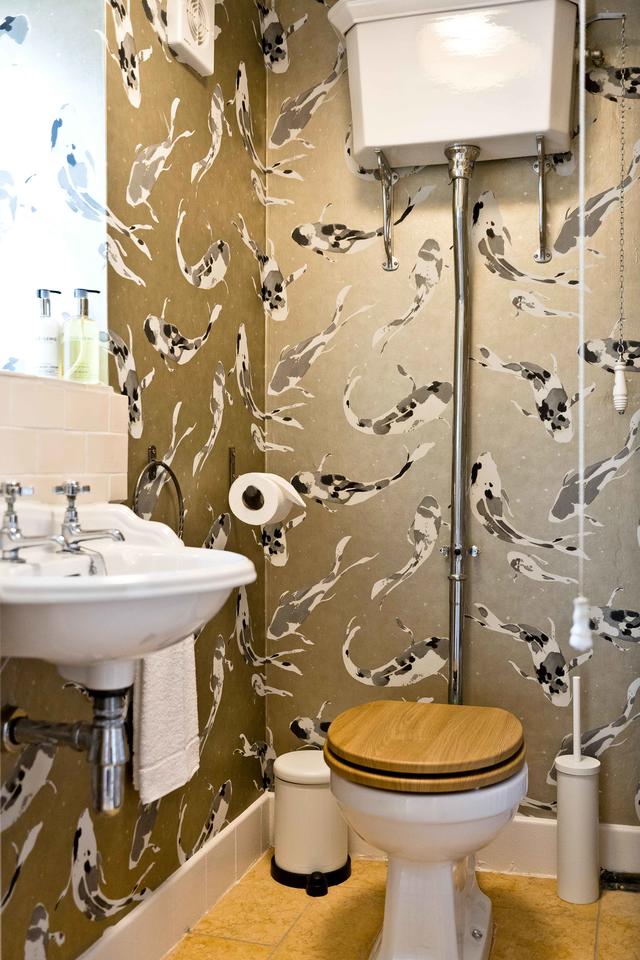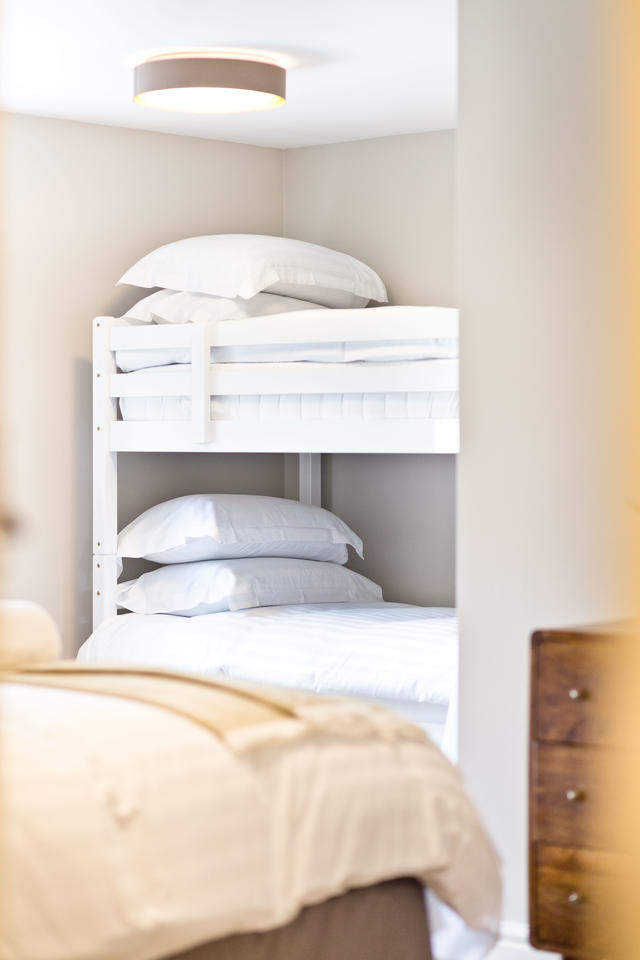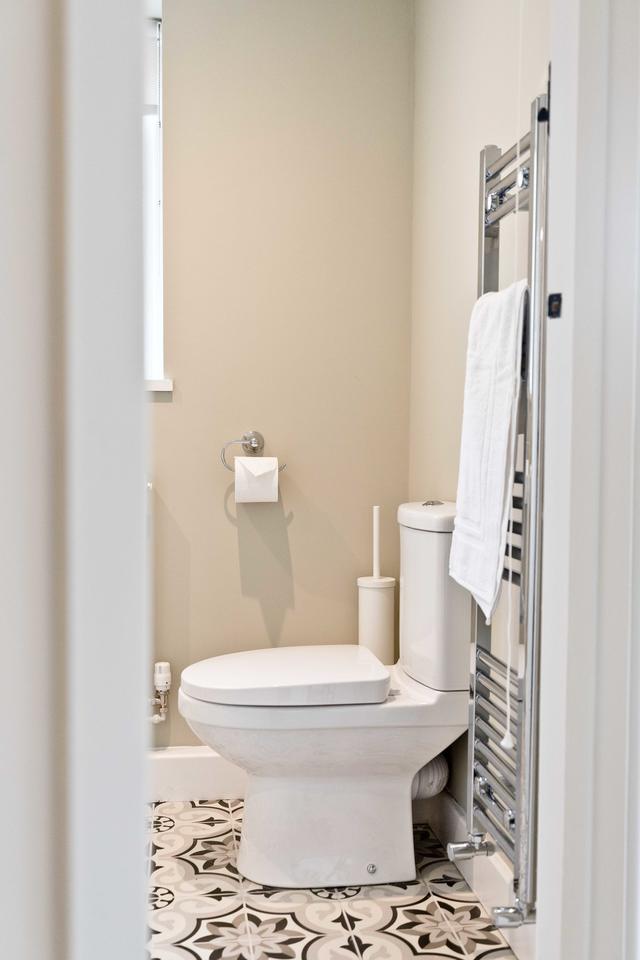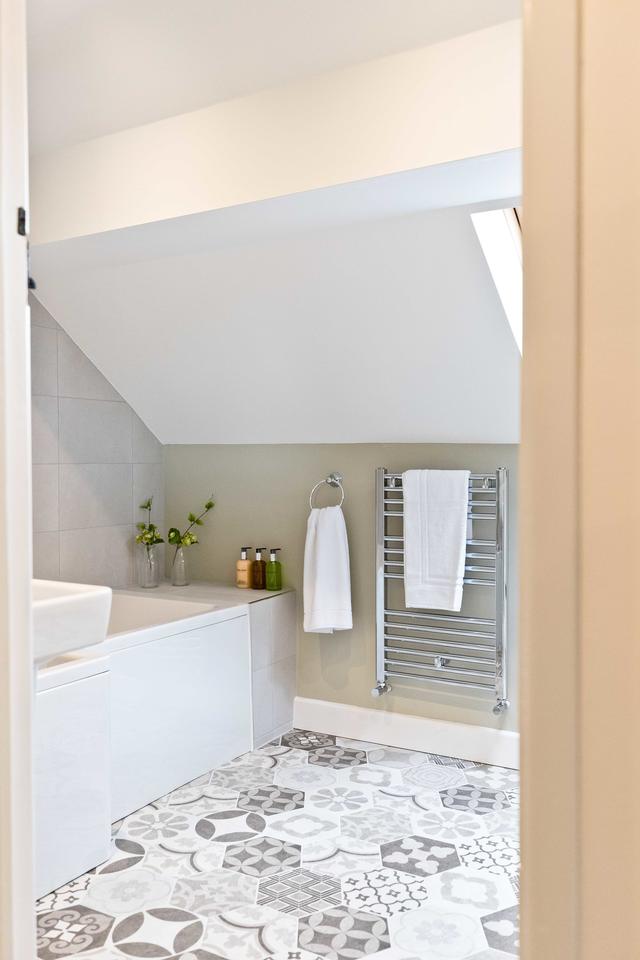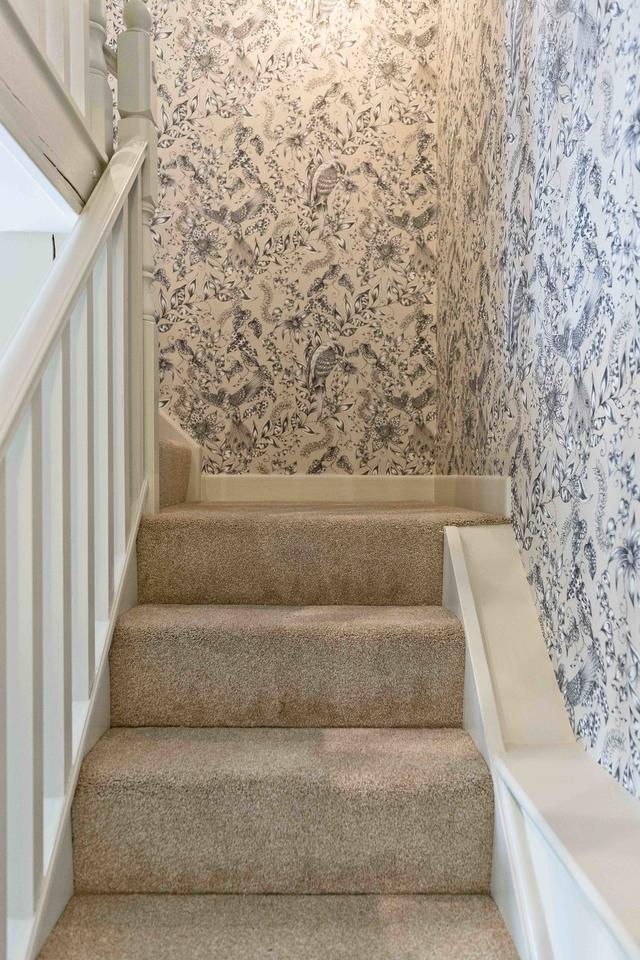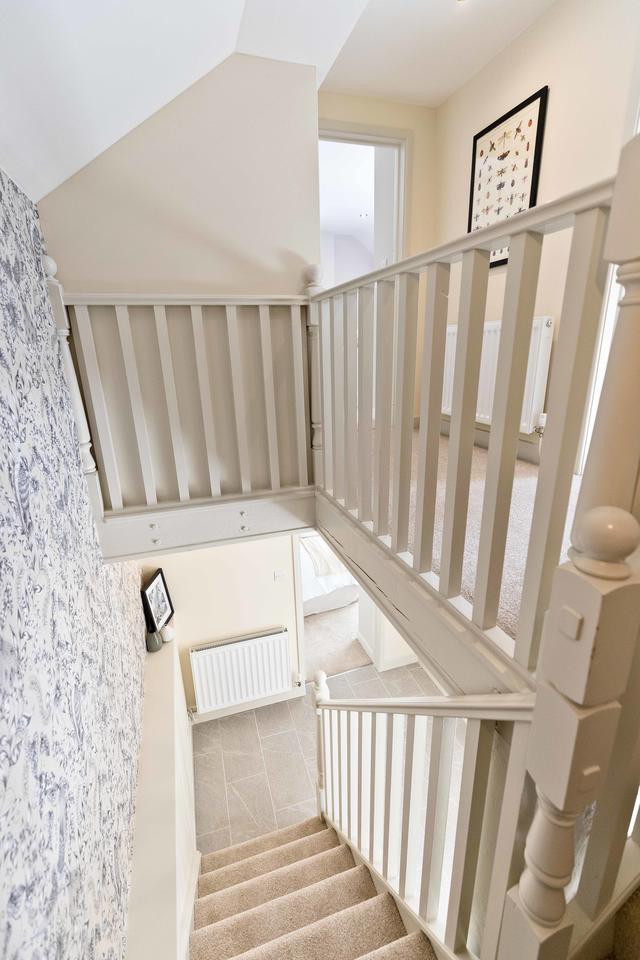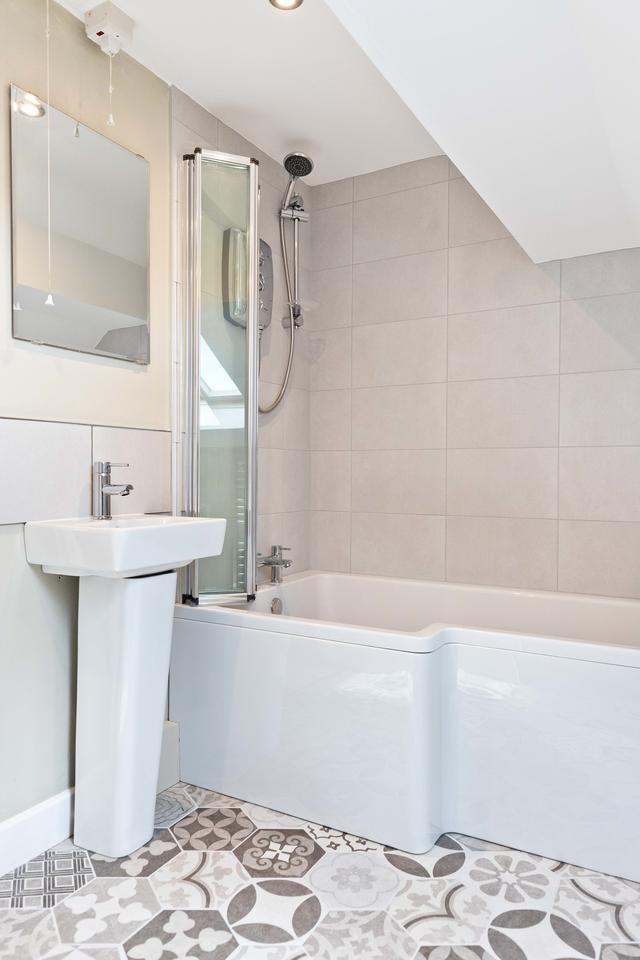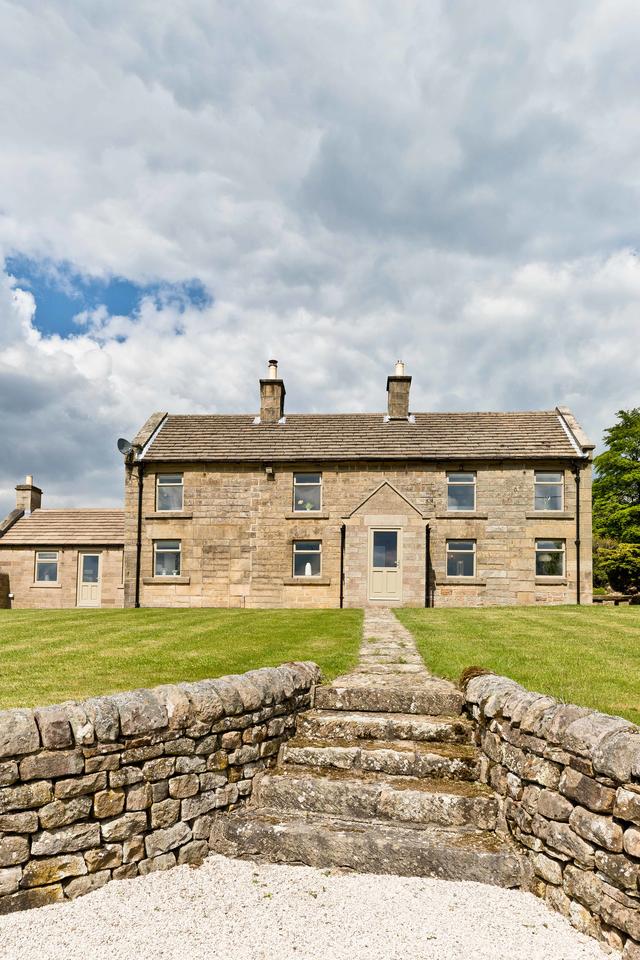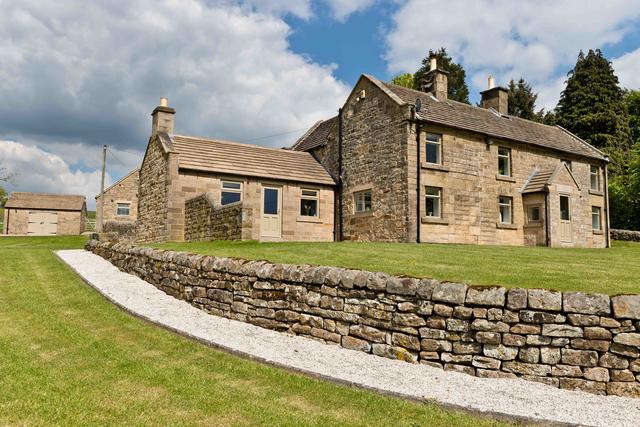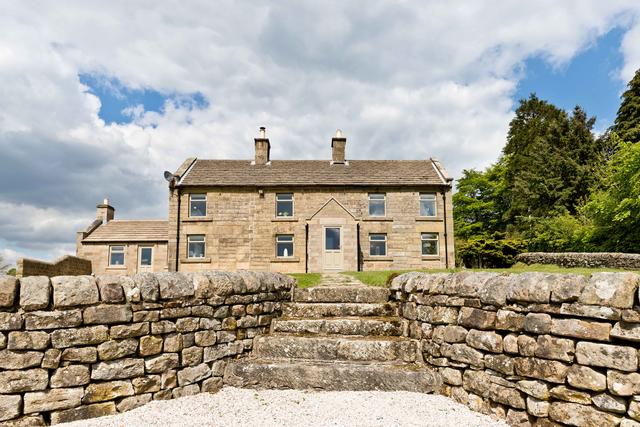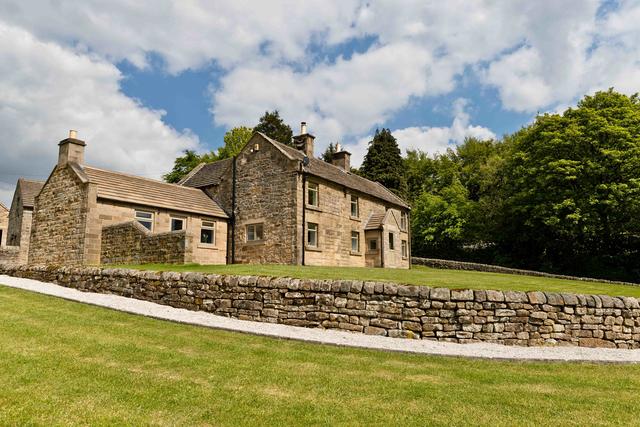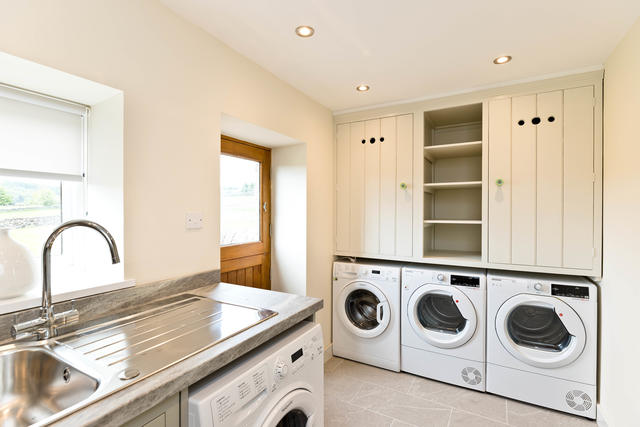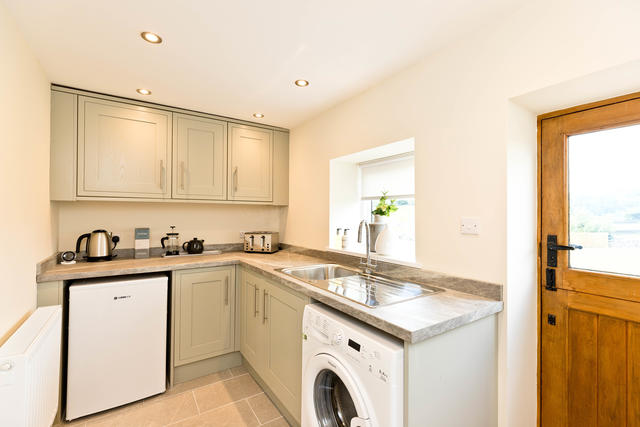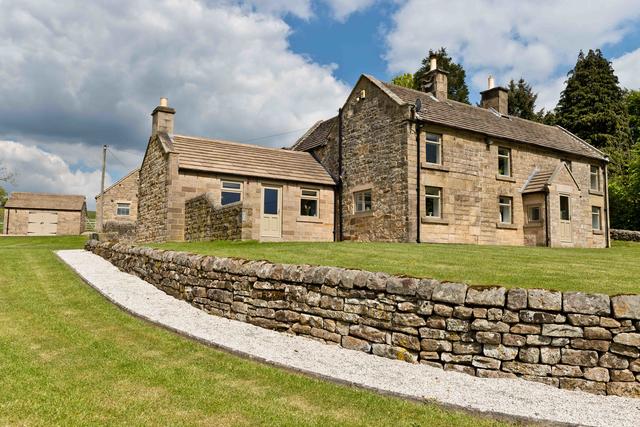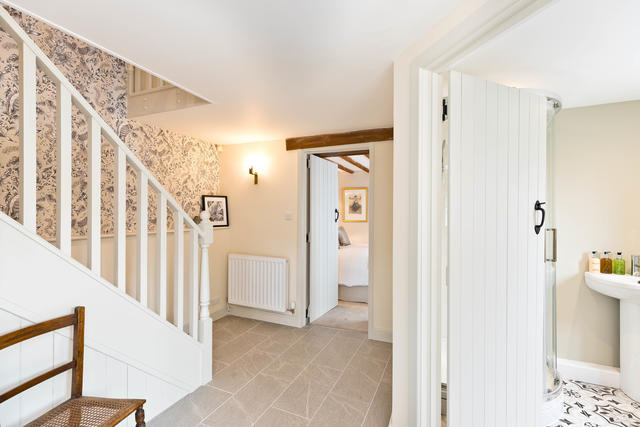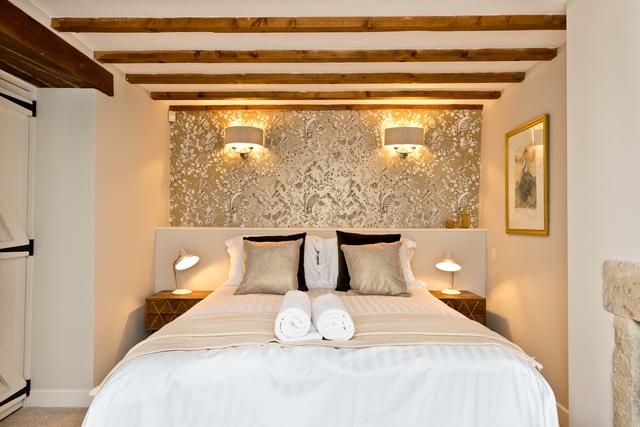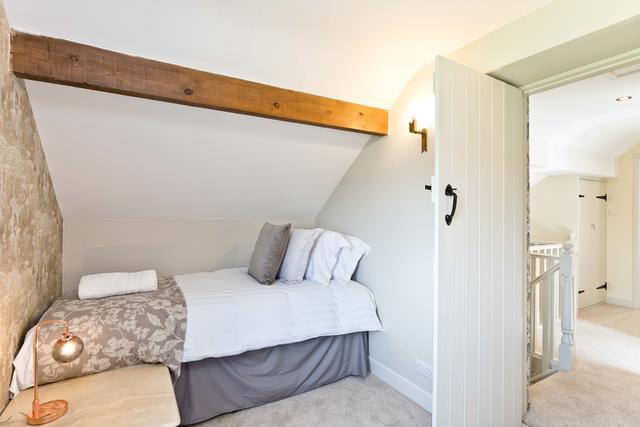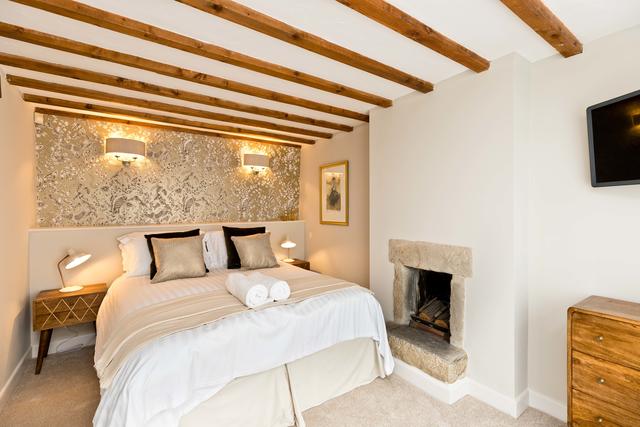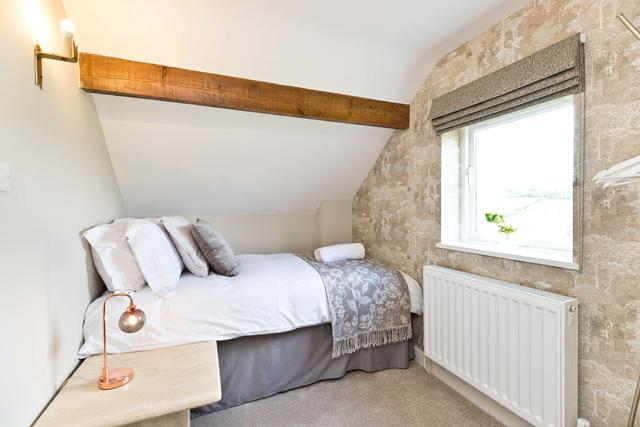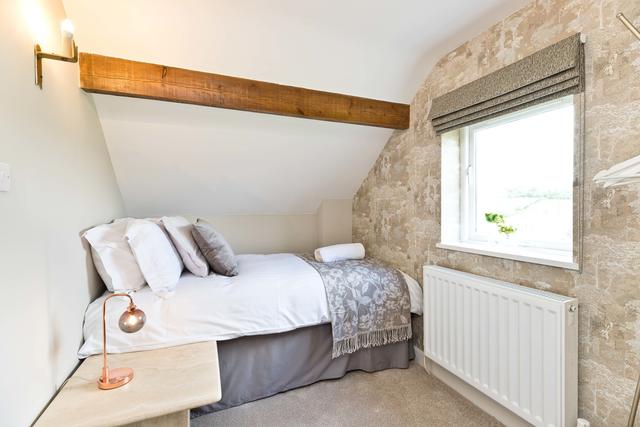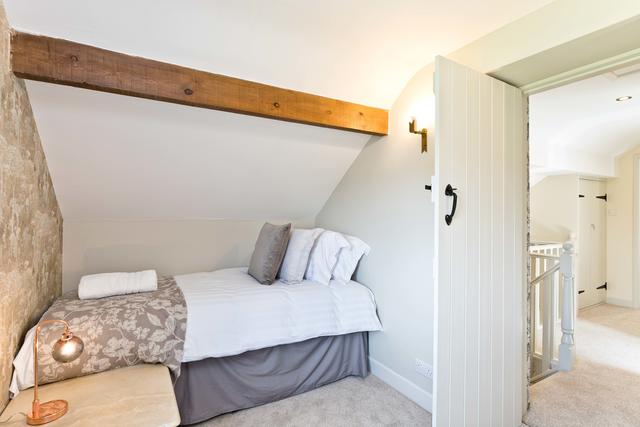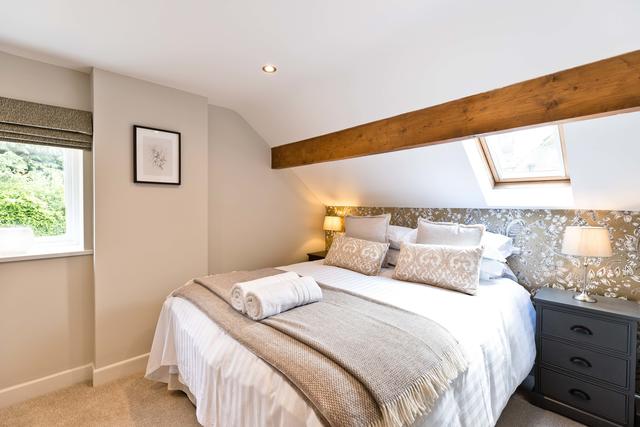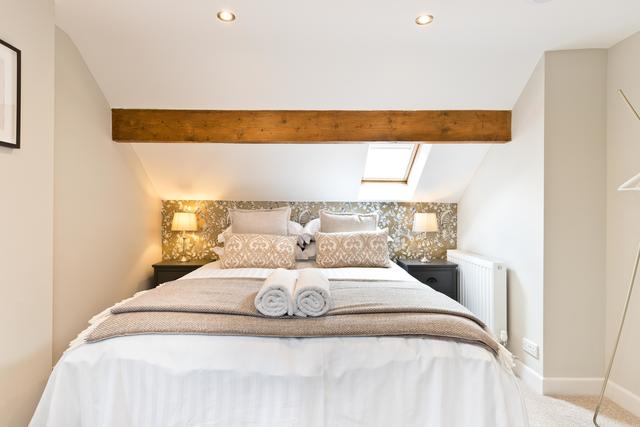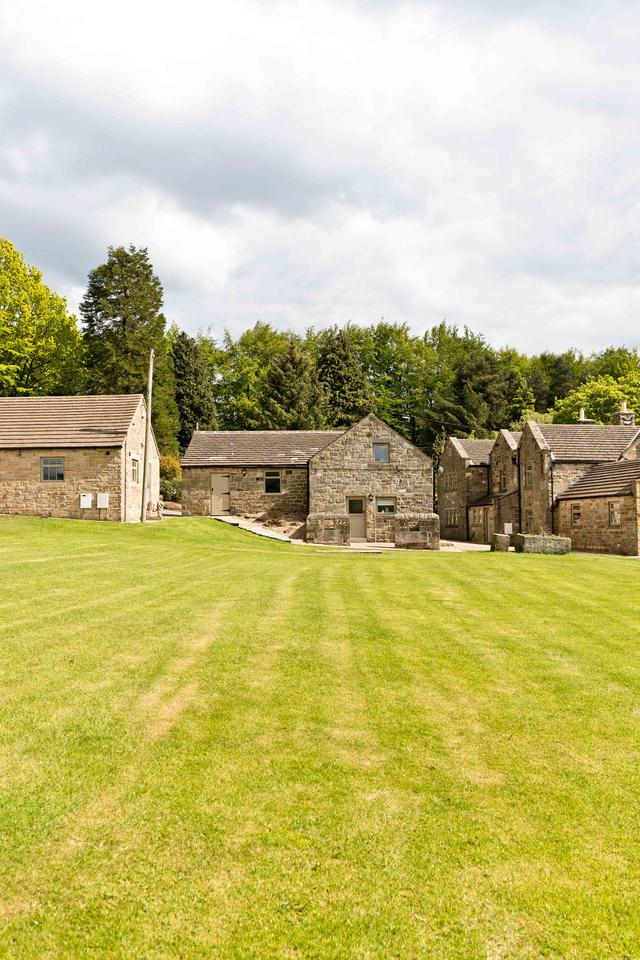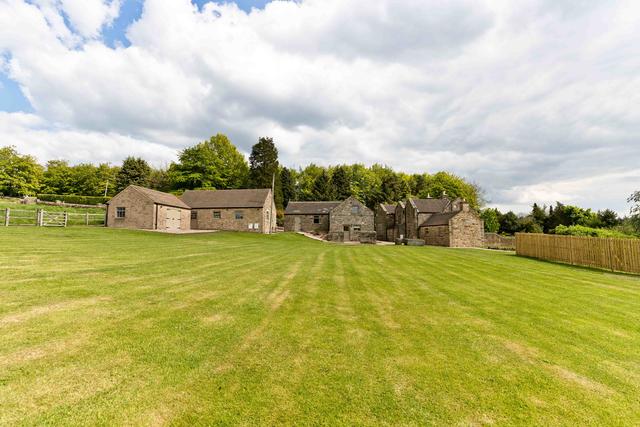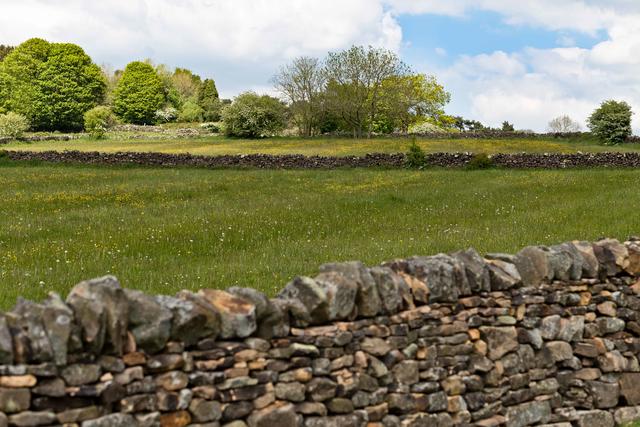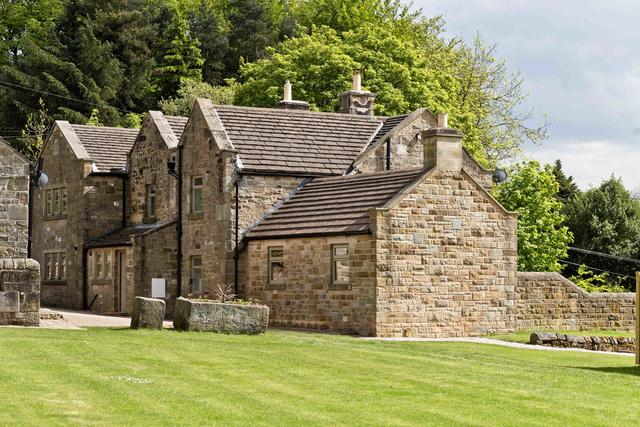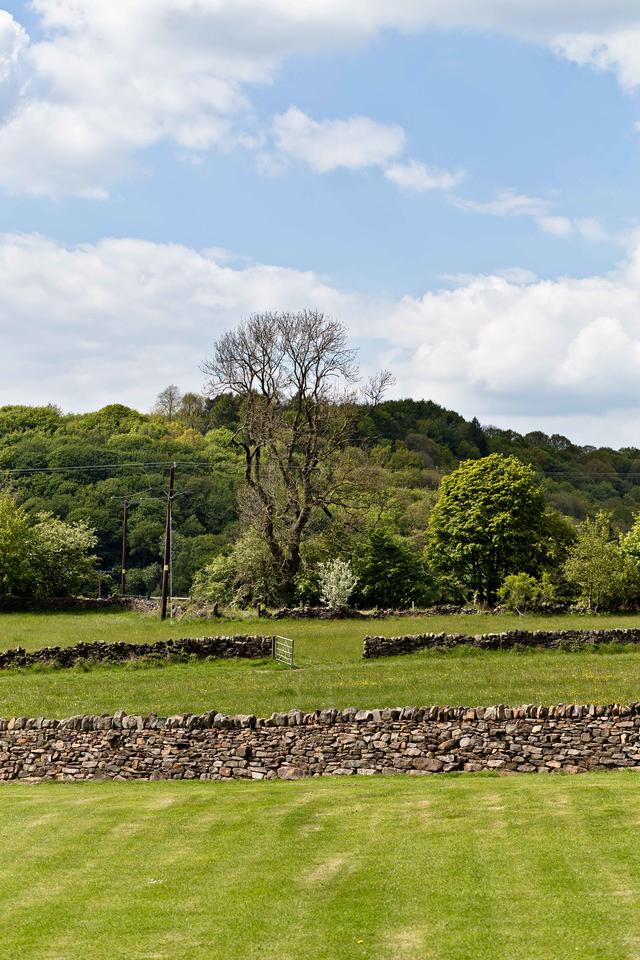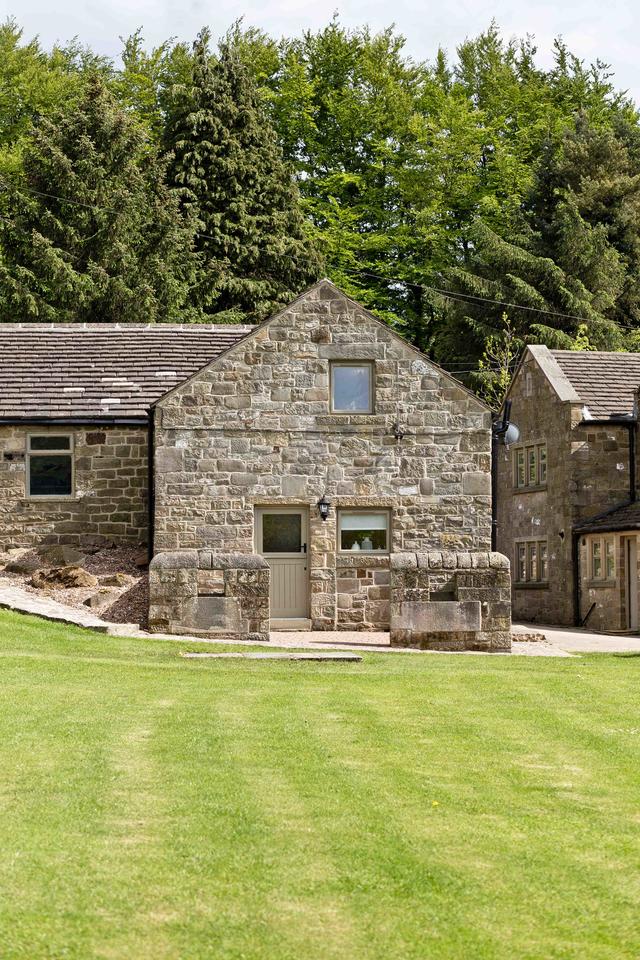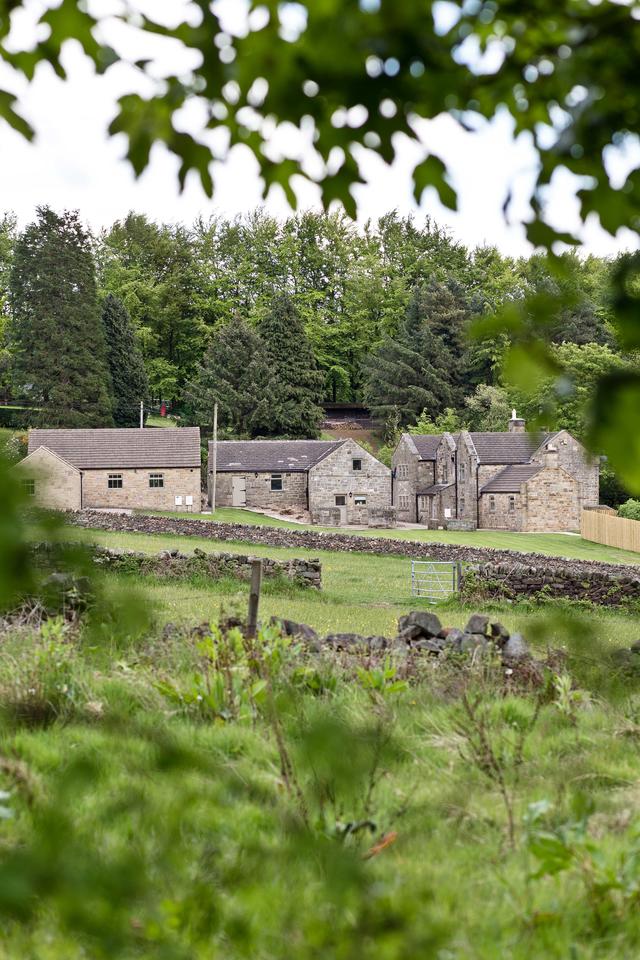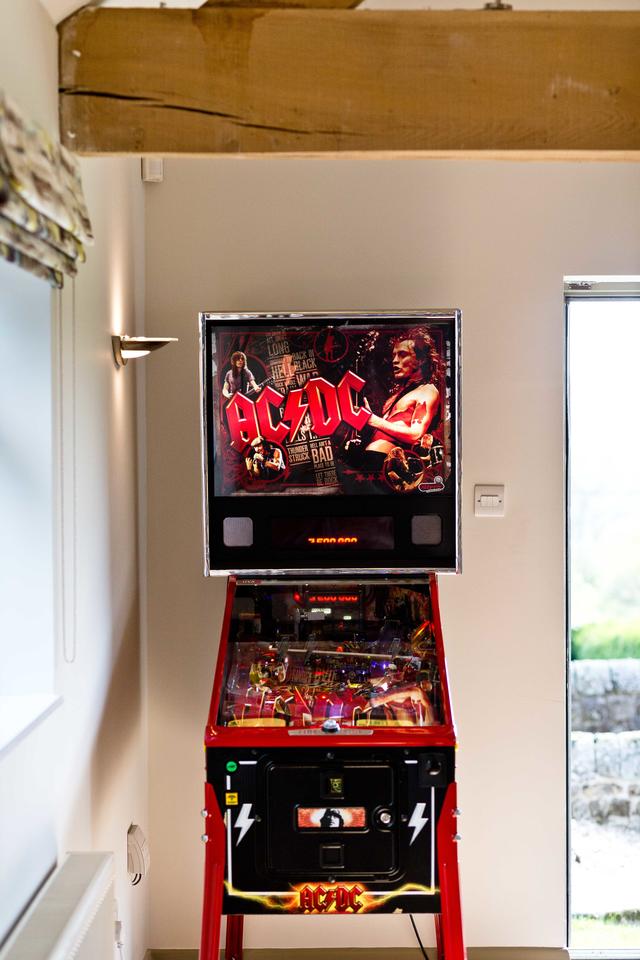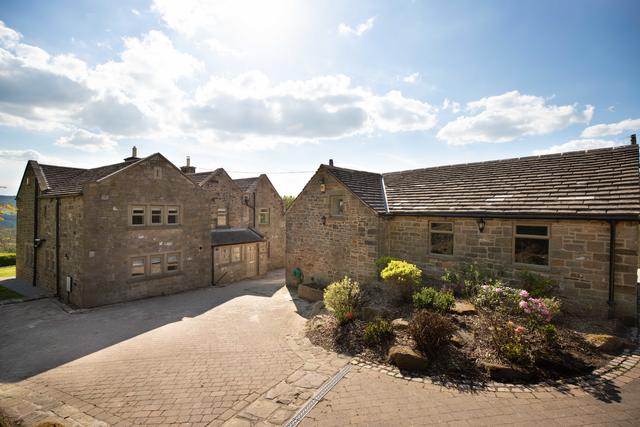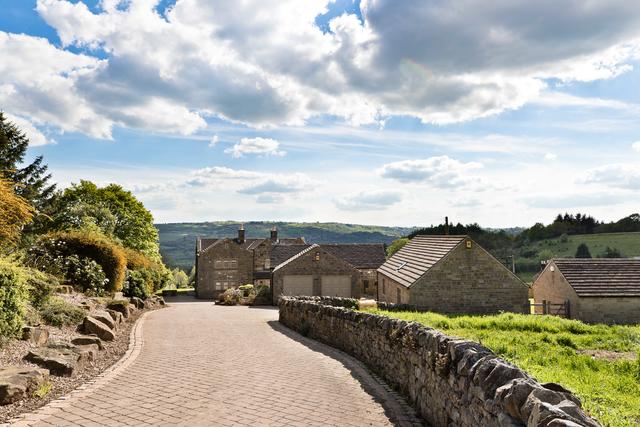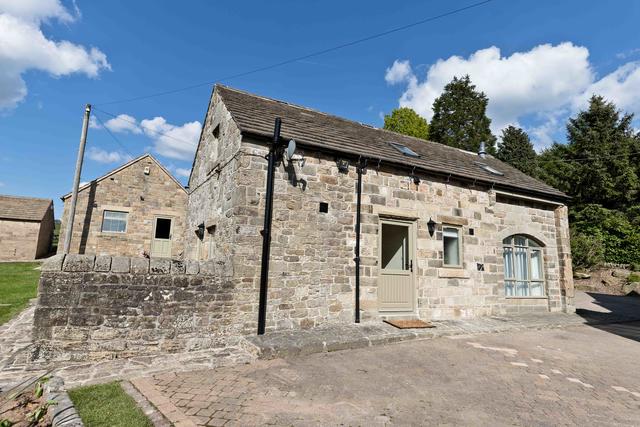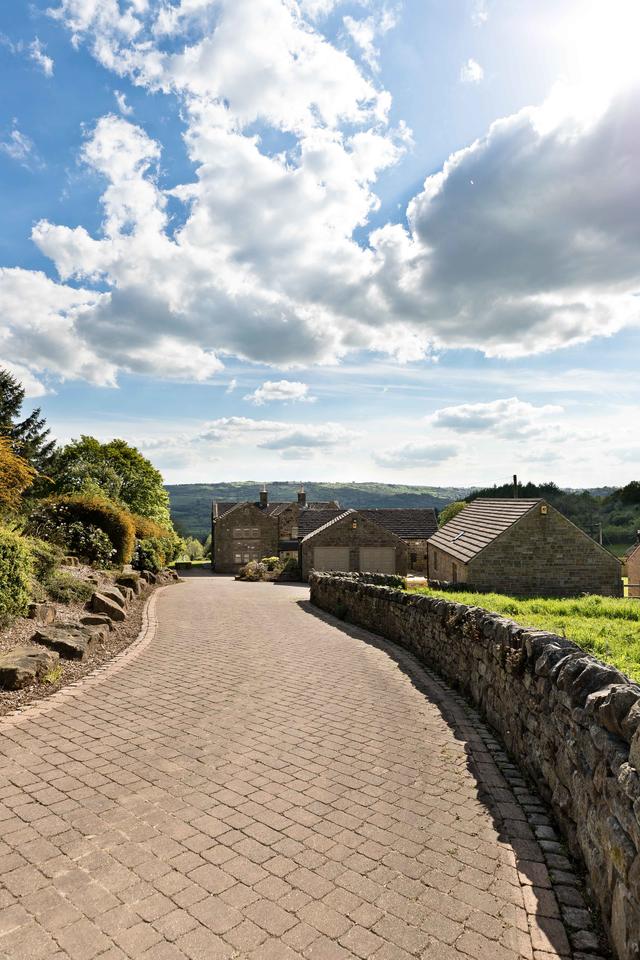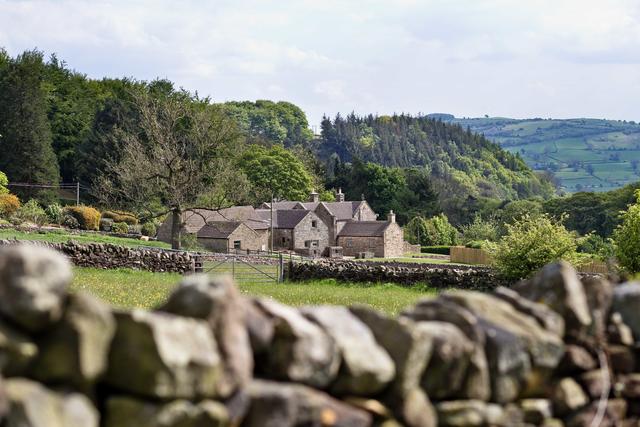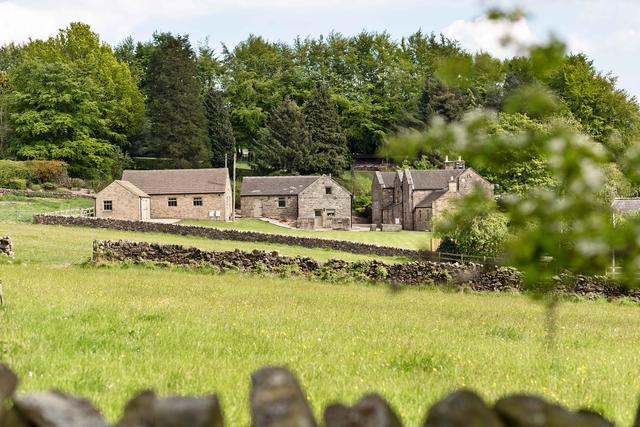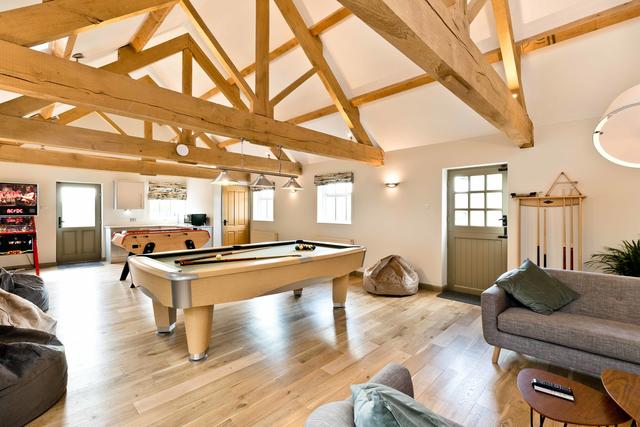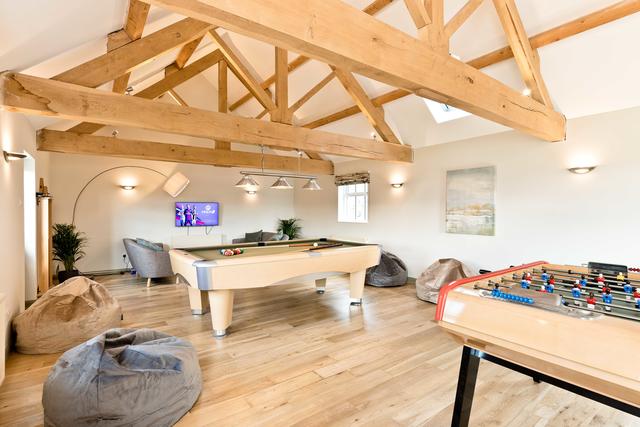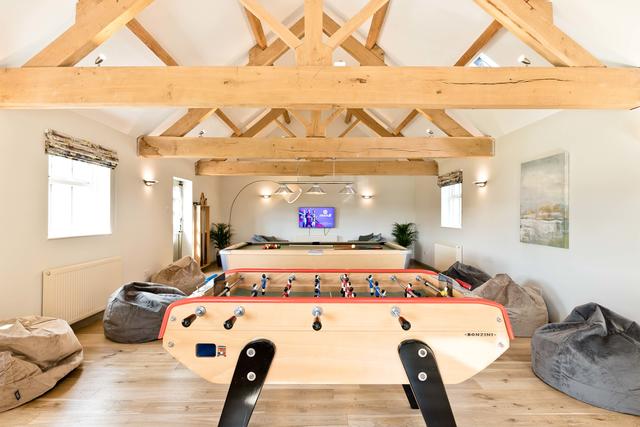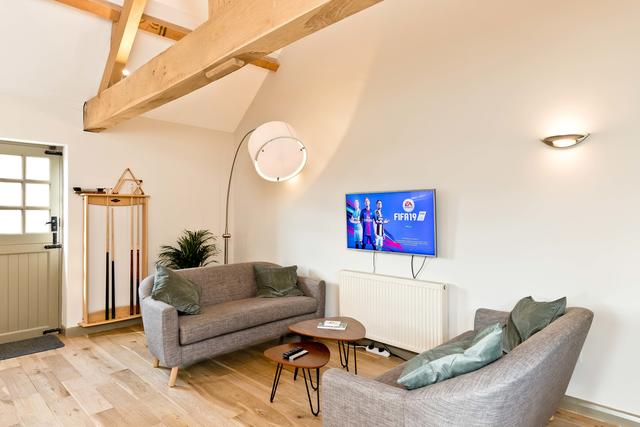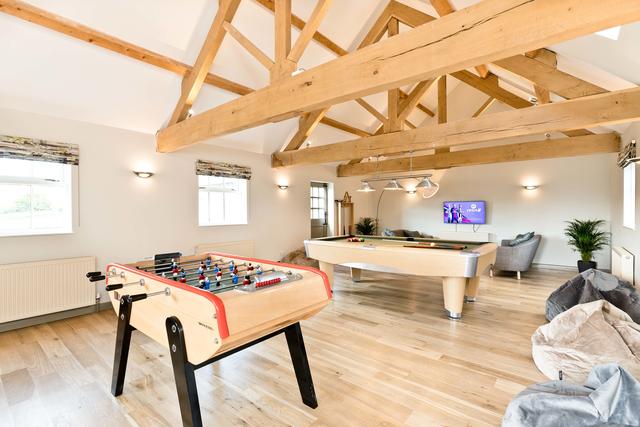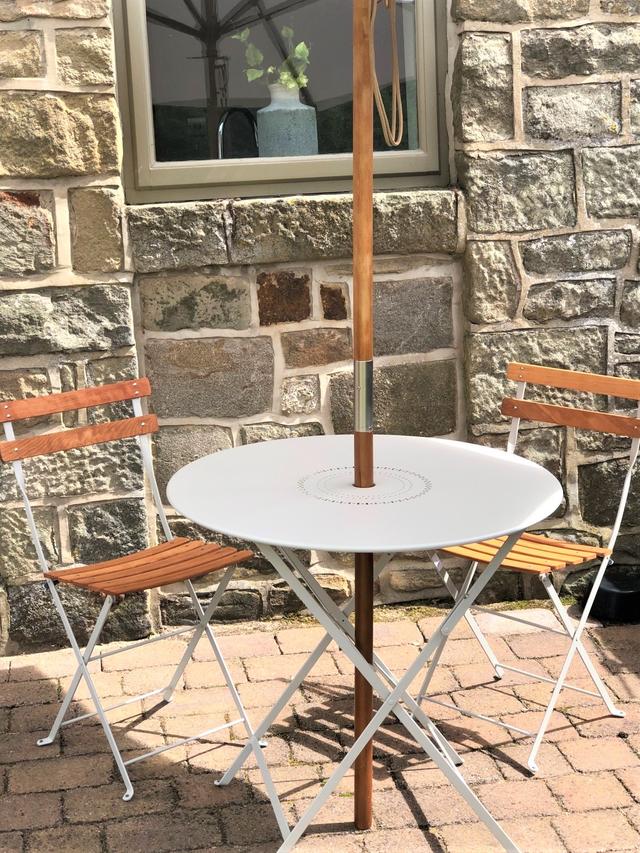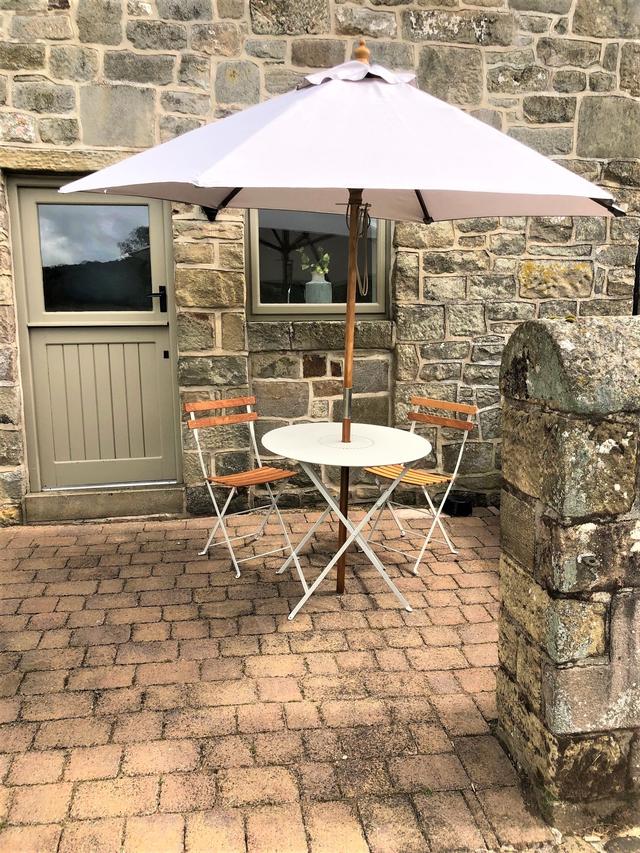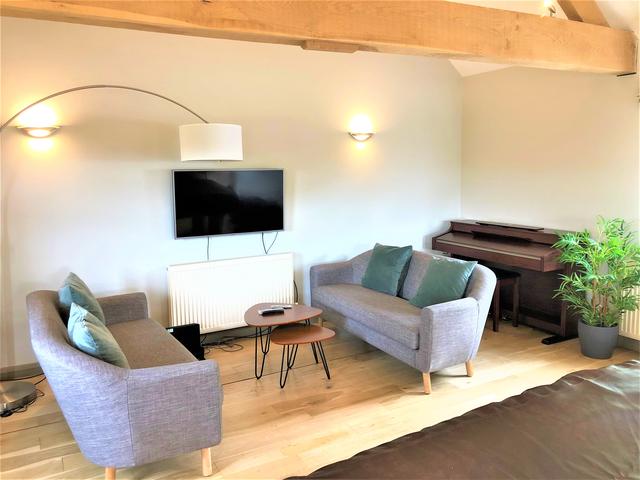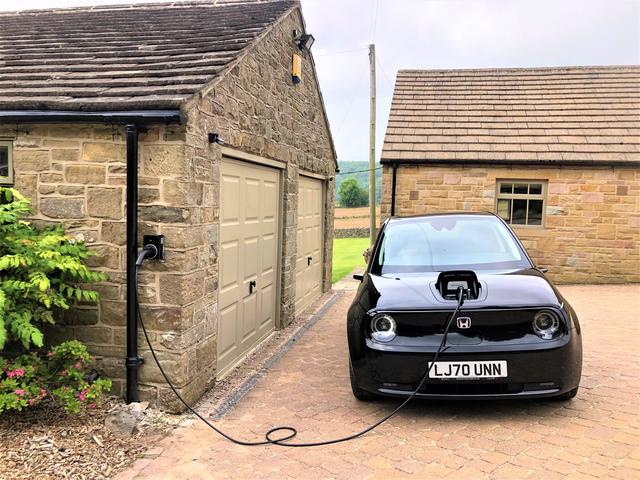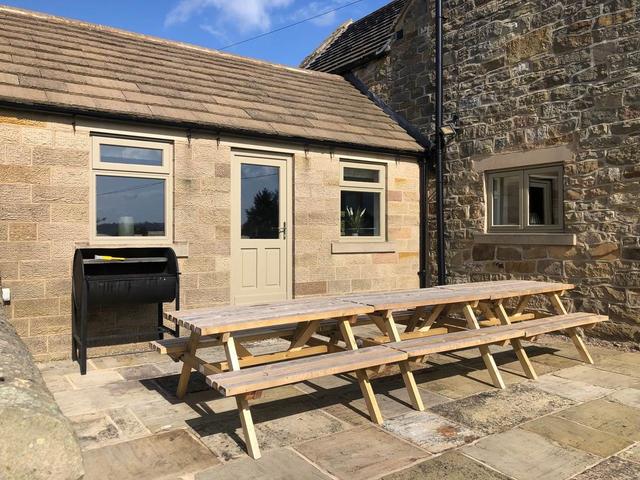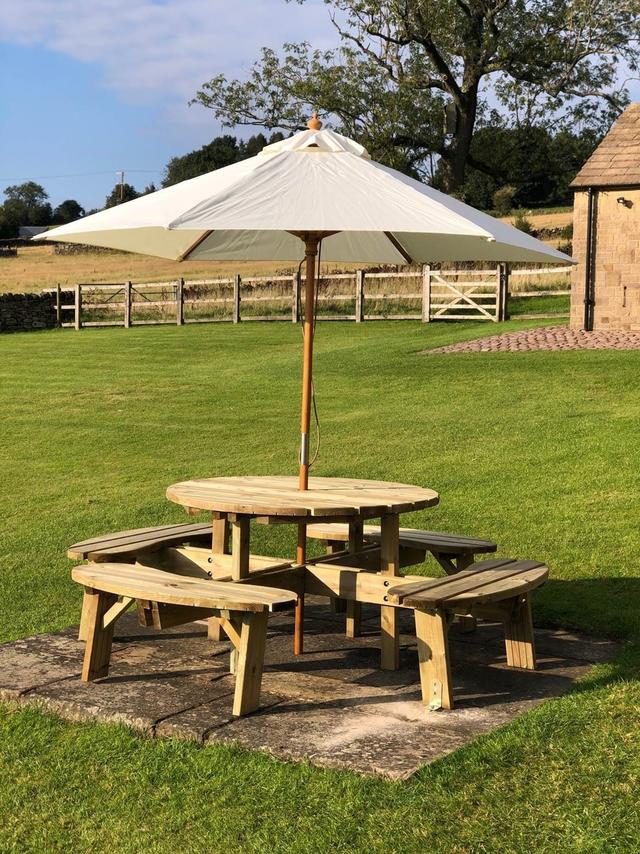 How To Find Us
Directions
​The Address of Sydnope Hill Farm is:
Sydnope Hill, Darley Moor, Matlock. Derbyshire. DE4 5LN
Approx. GPS Co-ordinates of the property are: 53.167781, -1.572023
Use 'What3Words' to find exact location: ///formation.hospitals.beaker Download the 'App' here: 'What3Words'  
Directions to Sydnope Hill Farm by car from Bakewell (approx. 15 mins):
From the centre of Bakewell (roundabout by The Rutland Hotel) follows signs for the A6 towards Matlock, Derby & Haddon Hall onto Matlock Street
Continue to follow the A6 for 5.8 miles (you will go past Haddon Hall on your left and the carpark will be on your right, continue forward through the village of Rowsley (Peak Shopping Village will be on your left) the road turns into Dale Road North (still A6)
Continue round the corner towards Darley Dale
You will go through Darley Dale and past a church on your right and then a large building (Whitworth Centre) and a pub
There is a set of traffic lights (pelican crossing) and will see a wide turn to the left (the Pickled Pear Cafe on the corner)
Take the left hand turn signposted towards Chesterfield & Two Dales (B5057) and follow the road for approx. 0.9 miles (Chesterfield Road) through Two Dales
The road starts to incline and turns into Sydnope Hill, continue forward up the hill
You will approach a property on your left and see a sign for 'Hazel Farm'
Continue past the property on the left and you will come to a driveway on your left a few metres after signed 'Sydnope Hill Farm'
You have arrived at Sydnope Hill Farm!
Directions to Sydnope Hill Farm by car from Matlock (approx. 10 mins):
From Matlock follows signs for Buxton, Darley Dale & Bakewell (inc Haddon Hall)
Once on A6 follow for approx. 1.8 miles
You will go past Whitworth Hospital on your right then shortly after a petrol station on your right and a sign for 'DFS' on your left – continue straight on
You will approach a sign with Chesterfield B5057 on your right
There is the Pickled Pear Cafe on your right and you will be approaching a set of traffic lights
Immediately after the pharmacy on your right there is a wide right turn signposted to Chesterfield & Two Dales (B5057)
Turn right and follow the road for approx. 0.9 miles (Chesterfield Road) through Two Dales
The road starts to incline and turns into Sydnope Hill, continue forward up the hill
You will approach a property on your left and see a sign for 'Hazel Farm'
Continue past the property on the left and you will come to a driveway on your left a few metres after signed 'Sydnope Hill Farm'
You have arrived at Sydnope Hill Farm!
Parking
There is parking for 10 cars on the driveway
Floor Plans
To view or download the floorplan for this property click here.
Viewing PDFs
The file is in PDF format so you'll need a PDF viewer, such as Adobe Acrobat, to view them.
Virtual Tour
Why not take a closer look. Using state of the art technology we can let you take a walk around the wholeof this property.
If you're using a phone or a tablet, you may find the tour easier to navigate in a window of its own. Click here to launch.
---
If you're using a phone or a tablet, you may find the tour easier to navigate in a window of its own. Click here to launch.
---
If you're using a phone or a tablet, you may find the tour easier to navigate in a window of its own. Click here to launch.
---
Guestbook
The following comments are taken straight from the guestbook we keep for Sydnope Hill Farm. Verbatim.
Simmons stayed in October '21
Perfect setting to catch up for our annual weekend away. Lots of laughter, walks, good food & wine in a perfectly equipped house. Thank you!'
Hoopers, Tuckers and Allans stayed in September '21
Perfect venue for a family weekend with 3 generations! Everything we needed was here. Thanks to Paul for a friendly welcome
Foreman stayed in September '21
Had a fabulous weekend. What a wonderful venue!!'
Hall stayed in September '21
All had a wonderful weekend in a great house. Absolutely fabulous venue.'
Burgoyne stayed in August '21
A delightful week in this beautiful house. Excellent attention to detail – particularly enjoyed the games room, garden and (slightly creepy) robot lawnmower.'
Sumner stayed in August '21
What a setting…….. I love your robot. xxx'
Palmer stayed in August '21
Had a wonderful time here for Dad's 70th. House was beautifully clean & well presented. We had a brilliant time. Thank you.'
Bronte's Hen stayed in August '21
An amazing house for such a fun weekend. Rooms were beautiful and setting is great. Thank you so much for having us x'
Bradstreet stayed in August '21
The warm welcome from Paul was a great start to our long awaited family get together. With age range 8 to 84 everything was catered for in this warm luxurious house. In this gorgeous setting there is plenty to do with the games room proving very popular. Thank you for such a fabulous break.'
Watkins stayed in August '21
Beautiful house for our holiday with friends, enjoyed by all. Thank you
Watkins stayed in August '21
Amazing accommodation, perfect for our holiday with our friends. Had a brilliant time! Thank you
Peters stayed in August '21
Fantastic week, beautiful house and accommodated 18 of us perfectly. Thanks
Farrell stayed in August '21
Great place to stay, Loved every minute. Thanks
Bickleys stayed in August '21
A wonderful time – 80th, 21st & 18th. We'll definitely be coming again.
Kirk and Wilson stayed in July '21
Superb communication from host from start to finish. Fantastic accommodation for our whole family. Lovely to have lots of different spaces where we could enjoy a quiet moment yet come together when we wanted to! A lovely setting – check out Whitworth Park in the village. But unfortunately some of us came away with a pinball addiction!!!
Morley stayed in March '20
A fantastic venue for a family & friends get together. The accommodation was beautiful and we didn't want for anything. We would love to return during summer to make use of the stunning grounds & views! Thank you ❤
Buckley stayed in February '20
Outstanding venue for a special 70th birthday. The house is really well thought out, extremely comfortable and very well equipped. The Games Room was amazing for everyone age 4 to 70+. We had happy pool competitions throughout the weekend! Brilliant - thank you. we hope to return!
Staniland stayed in February '20
After staying in several Peak Venues' homes this is one of my favourites, with the games room being a highlight for us. Would definitely stay here again
Lunt stayed in February '20
Fantastic venue & weekend despite inclement weather. Thanks!
Laura stayed in February '20
Had the most wonderful time; absolutely beautiful property & Paul was a Saint. Thank you'
McCormick stayed in January '20
Fabulous House - games room was a huge hit.
anonymous stayed in January '20
Your service was exemplary, both during the booking process and during our stay ( when you quickly provided us with some practical help ). We particularly appreciated your personalised and knowledgeable service.
Karen, Surrey stayed in December '19
We had a wonderful stay at Sydnope Hill Farm. It was perfectly equipped , furnished and appointed and very comfortable . The owner , Paul, was also very helpful . We had a wonderful New Year with guests from 66 to 1 ! We'll be back I'm sure. Your service was exemplary throughout and we have already recommended you to several friends.
Grants stayed in December '19
The perfect house for our New Year gathering, beautifully furnished, equipped and appointed. We'll be back to explore the area further- perhaps in Spring.
Zaf stayed in December '19
Amazing place to spend our weekend, a beautiful place for a very relaxing holiday.
Betty & Family stayed in November '19
We have all really enjoyed our family get-together at the property. The house and surrounding countryside are beautiful and although our ages range from 16 - 83 there is something here for everyone to enjoy. Thank you from us all.
Thrush stayed in October '19
Fabulous setting and superb for a successful family reunion
Nicole & friends stayed in October '19
Fantastic weekend- perfect place to celebrate our birthdays - thank you!
anonymous stayed in September '19
Excellent venue and help from PV team.
Shields stayed in September '19
Absolutely brilliant loved everything about the place hope to come back soon.
Visyeban stayed in June '19
We enjoyed your beautiful property.
Shah stayed in June '19
Sydnope has been a beautiful place for a very relaxing holiday. Thank you
Maldeclan stayed in May '19
As the first guests in this place, we had the time of our lives. Awesome family reunion. Weather and grounds were perfect. We had our very own family sports day!
Sign the Guestbook
If you have comments you'd like to leave then please get in touch. We love to hear all feedback - good or bad.
Your Stay At Sydnope Hill Farm
Our Favourite Places to eat Nearby
Country Pubs
Foresters Bar and Restaurant - Darwin Forest -  wide selection of food and drink, serving from 12 noon, pets are welcome in the bar area- advisable to pre book.
The Plough Inn, Two Dales - family friendly pub, offering cosy seating inside and a great outdoor space.
The Devonshire Arms, Beeley - Award winning gastro pub on the Chatsworth Estate. Well known for using the finest local produce.
Red Lion Bar and Bistro, (Peak Edge Hotel) - Stonedge - Awarding winning gastro pub, which serves breakfast, lunch and dinner.
The Manners, Bakewell - Gastro pub with great food and a family friendly beer garden in the heart of Bakewell.
The Royal Oak, Hurdlow - Our award winning pub has both won several times and been consistent finalists in The Derbyshire Food Pub of the Year Award for the last 5 years. It offers open fires, hidden corners, local ales and of course 'great home-made pub food' as it should be. Booking advised.
​Restaurants
​Cafes
Caudwell's Crafts and Café, Rowsley - Located in the mill yard at Caudwell's Mill, this cafe is well known for its delicious homemade cakes! Also serves light lunches.
The Old Smithy, Beeley - Gallery café and bistro located on the Chatsworth estate.
The Green Way Café, Matlock - Café serving just vegetarian dishes, also had a good selection of vegan dishes.
Darley Deli, Matlock - Nice Deli and cafe, take-away or sit in.

When the Clock Strikes 3, Matlock Bath - Traditional English tea shop, a lovely place to have afternoon tea and they can cater for large groups.
Mad Hatter, Matlock - A great tea room and cocktail bar, with scrumptious cakes! Look out for the 'cake and cocktail' offer!
F' coffee, Matlock Bath - Lovely place to have breakfast and coffee, the cakes are also amazing!
Hassop Station Café & Bookshop - A family friendly cafe with outdoor covered seating and play area. Enjoy brunch, lunch or afternoon tea on the terrace next to the Monsal Trail or in the newly refurbished station building.
Parky's Eatery,  Cromford - Serves breakfast, lunch and afternoon tea. Also open as a bistro on certain evenings. 

Tiroler Stubert - Bakewell, Austrian Coffee Shop, if you are looking for something a little different, this Authentic coffee shop offers sandwiches, toasties, cakes and various scones - all alongside their vast choice of Austrian Sausages, cooked to order. A firm favourite in town.
​Fresh Delivered Meals and Take- Aways
Sauced Here - Fantastic selection of home made prepared meals from local chef/cooks - great for large groups. They also provide a full basket of groceries from local producers that can replace a supermarket delivery
Scoff- Delicious, home-cooked food, delivered to you in the Peak District
Maazi - Sumptuous Indian meal or buffet delivered to your door. Numerous catering options and can also provide waiting on staff and even take away the washing up.
The Shalimar, Darley Dale - Great Indian restaurant and take way at the bottom of the hill, they offer free delivery within a 5 mile radius.
Darley Dale Fish Bar, Darley Dale - Nice fish and chip shop also serves burgers and kebabs.
Canton Chinese, Darley Dale
Our Guide to Nearby Attractions to Sydnope Hill Farm
Family Attractions​:


Gulliver's Kingdom.
10 minutes away from Sydnope Hill Farm is the popular attraction of Gulliver's Kingdom, great for children aged between 2 - 13 years, you can easily spend a full day exploring the site and enjoying the numerous rides available. Set on the hillside of Matlock Bath the location itself boasts great views.  You have various themed areas within the park, from Western World, Pirates Play Area, Lost World of Dinosaurs and a log flume. Why not bring your own picnic or eat at the various eating spots throughout.  
Click here for a link to Gulliver's Kingdom 


​The Heights of Abraham
A couple of minutes away from Gulliver's Kingdom are The Heights or Abraham, a cable car ride taking you high above the valley letting you enjoy the stunning views.  At the summit you can enter the 2 caves, Masson and Rutland Cavern, experience the day in the life of a 17th century miner from the guided tours available. There are also two play areas with slides, climbing walls, rope walks and a range of activities to keep you active all day.
Click here for a link to The Heights of Abraham
Chatsworth House and Park

No visit to the Peak District would be complete without visiting the fabulous Chatsworth House. At Chatsworth there is something to do for every member of the family. The Farmyard and Adventure playground is a brilliant day out for children of all ages - with animal handling, milking demonstrations and daily activities, plus a woodland adventure playground with slides, trampolines and more!Then there is obviously the house itself, steeped with history it's one of Britain's greatest stately homes and has been passed down through 16 generations of the Cavendish family. The gardens are equally as impressive as the house, over 100 acres and as well and the beautiful flowers and plants, there are giant water features and sculptures dotted around. Again suitable for all the family, with the maze, the garden trails, and the famous water cascade to keep the little ones occupied.
Click here for a link to Chatsworth House and Park


Matlock Farm Park
Open all year round this is a great day out for all the family.  There are lots of animals to see and the children can enjoy feeding and petting the smaller animals. There is a Trekking Centre and Riding School for all abilities, with short pony rides on most days too.  Why not take a well earned break in the cafe and sit and have a catch up with what you've done so far over a cup of tea, cake and snacks.  There is a great indoor play area and also an adventure playground outdoors.  You can easily spend a day here.
Click here for a link to Matlock Farm Park
​Little Monkeys Play Centre at Darwin Forest
Offering a great space for the children to let of steam if the weather is not so great outdoors.  Little Monkeys offers an area for toddlers and a larger play area for the older children in your group.  Climbing / hiding / sliding is all readily available - so come with plenty of energy!  There is a  great little cafe for the adults to sit and chat, whilst enjoying a selection of hot and cold snacks and cups of tea.
Click here for a link to Little Monkeys Play Centre
Places of Interest:
​Masson Mills
Masson Mills at Matlock Bath are the best preserved example of an Arkwright Cotton Mill, built by Sir Richard Arkwright in 1783, this working textile museum takes you right back to the genuine atmosphere of how life was working in the mill.  Visitors can experience the sights and smells of the mill in all its glory whilst viewing the various rooms such as the bobbin room, the weaving shed and watch some of the oldest working looms still in operation. Next to the Working Textile Mill is the Shopping Village, there are over sixty different shops, over five floors to enjoy, with convenient car parking on site this is a great place to visit should the weather not tempt you outside.
Click here for a link to further information on Masson Mill
Peak Rail
Peak Rail is a preserved railway line which operates a steam and heritage diesel service for visitors. It is a lovely way to see the Derbyshire countryside and you get a real feeling of travelling back in time. This preserved railway line is 4 miles in length and trains run from Rowsley South to Matlock station with the option of stopping at Darley Dale station. The railway operates special events as well as the normal timetabled services. These include 'Santa Specials' for children and families, and the 'Warring Forties' event, with battle re-enactments of World War Two skirmishes involving military vehicles and re-enactors on the site; Diesel Galas; and local music festivals. A restaurant service called "The Palatine" operates on given days throughout the season, whilst at Darley Dale there is a museum of the line's local history.
Click here for a link to further information on Peak Rail
Crich Tramway Village
An award-winning tramway museum, buy a ticket and take unlimited trams rides all day long a mile long track with various stops including the period village scene, where you can step back in time and along the recreated street. Enjoy a drink in the recreated 'Red Lion Pub' or explore one of the exhibitions in the recreated 'Derby Assembly Rooms'.  The woodland walk and sculpture trail is great for stretching the legs and to take in some amazing views over the Amber Valley.  Children will also enjoy the indoor and outdoor play areas
Click here for more information on Crich Tramway Village
Cauldwell's Mill

A Grade II listed Historic Flour Mill in Rowsley.  Offering a great insight into how the flour was originally milled, with hands on models for the children to have a go with to experience life in the mill.  You are able to purchase flour, for those keen bakers among us from the shop on site along with other specialist foods, biscuits and ice cream. There is also a craft centre for you to take home a few bits and bobs from your time in the Peaks.
Click here for more information on Cauldwell's Mill
Rapid Horizons
Located in Matlock, only a 5 minute drive away this is a great day out for all the family, a corporate stay or if you are celebrating a hen or stag do.  Offering Climbing / Rafting / Mountain Biking/ Tubing and Stand Up Paddle Boarding it's a great way to fill one of your days stay.  Get to know the stunning surrounding area by floating down the River Derwent or climbing the many crags that The Peak District has to offer. Advisable to book the activities you may be interested in.
Click her for more information on Rapid Horizons
 


Finer Details
What to Expect at Sydnope Hill Farm
A basic weekend supply of the following essentials are supplied (as there are no staff on site if you run out you will have to replace):
Anti Bacterial Hand soap
Loo rolls (1 x on the holder and 1 spare per bathroom)
Washing up liquid
 Kitchen roll, cling film, kitchen foil
Dishwasher tablets
5 x tea towels
1 x dish cloth and pan scrubber
Basic cleaning materials
Utilities - Electric, gas, heating and hot water
Wi fi is available throughout all properties
Useful Information
2 x high chairs (if requested)
2 x Travel Cots
Fresh linen with beds made up upon arrival
Fresh towels - Bath towel & hand towel for each guest in bedroom
1 x log burner –1 x complimentary basket of logs supplied upon arrival (due to health and safety we cannot supply fire lighters or matches so please bring your own). 
Hair Dryers are available in all bedrooms in the main house (in the drawers) and also in the storage cupboard outside bedroom 6 in the annexe.
Naim Mu-So Bluetooth Speaker under the TV in the lounge adjacent to the dining table
Christmas - throughout December there will be a Christmas Tree decorated with a set of lights
​Cooking & Dining
Any kitchen items that are absolutely vital for your stay, please check with us before your visit to ensure that it is at the property (as things do sometimes get broken).

Pots, pans, roasting tins, crockery, cutlery and glassware 
24 white dinner plates, bowls and side plates
24 x Steak Knives alongside a full set of everyday cutlery
Champagne Flutes, Pint Glasses, Highball, Wine and Tumblers
Large Floor To Ceiling Fridge 
Large Floor To Ceiling Freezer
Range
Separate Bosch Oven
2 x Dishwasher
Central Island with Bar Stools
Toaster
Microwave
2 x Kettles
Teapot
Cafetiere
Dining table dimensions are 100cm x 420cm. Seats 18.  The table is in two halves so can be split if needed 100cm x 210cm
Place Mats and Coasters, plus napkin holder
Should there be a particular cooking  item that you need for your stay we do suggest to bring it along with you - for peace of mind.



Annexe
​Kitchenette with Tea & Coffee Making Facilities
Under Counter Fridge
2 x Washing Machines
2 x Tumble Dryers
Toaster
Access to the garden
Outdoors patio area with a bistro table set
Games Room
​Kitchen Area with Dishwasher, under counter fridge, microwave and sink area
Soft Seating area and additional luxurious bean bags
W/C
Pool Table
Wide Screen Smart TV with Free Sat
Pinball Machine
Table Football
Sony PS4
Yamaha Clavinova Digital Piano

Wooden Floor Throughout
Outside

​BBQ 

(

available for use from 

1st April through to 31st October, please supply your own charcoal and lighting equipment.)



Garden Furniture 

Fabulous Views
Extensive Lawned Garden Area cared for by its very own robot lawnmower so don't be surprised if you see it appear
Parking for 10 cars
A 7.4kW Electric Vehicle Car Charging point

Lockable Bike Storage
​Storage for up to 20 bikes
You Should Know
Sorry, no dogs are allowed at this venue.
​​No fireworks due to nearby live stock
Noise Policy - late night noise must be confined to inside the building by 10pm.
Wifi throughout– we provide free wifi however as the Peak District is in a beautiful rural location sometimes there can be intermittent wifi signal that is beyond our control, we also hope you appreciate that we cannot guarantee wifi if there are technical issues out of our control.
Location
The postcode is DE4 5LN
The nearest town is Matlock (3 miles away, 10 minute drive)
Booking and Payment Process

​We ask for a 25% deposit to confirm a booking
The balance is due 12 weeks prior to arrival
 Full payment is due upon booking if it is booked with 12 weeks prior to arrival
 A cautionary damage deposit of £300 is held and returned after your stay
Click here for a full description of how to make a booking
Shopping Delivery Information

For ease, lots of our guests pre-ordered a shopping delivery. You are very welcome to organise this however, please do make sure you have arranged the delivery time slot to arrive after you have checked in, as we are unable to accept it on your behalf (as the property is let as exclusive use there are no Peak Venues staff on site).
Local Shopping Delivery From Local Producers - Sauced Here
Keep it local! Our guests often ask for recommendations for local farm shops and butchers for the all-important celebration meals and this is a brilliant and very easy service.  Sauced here has similar functionality to an on line supermarket but is only stocked by local suppliers in the Peak District - order your wine, meat, vegetables,
dairy and so much more with a choice of over a thousand products and at reasonable prices. It's a great service which delivers straight to your holiday cottage or you can click and collect at a local pick up point. 
Click here to book a delivery slot.
Dates Already Booked? Click Here or Call Us for Fabulous Alternative Options
Ready to Book?
Quick Enquiry
Key
Available
Not Available
Changeover Day